A Journey Home
By Isabel Rios Abad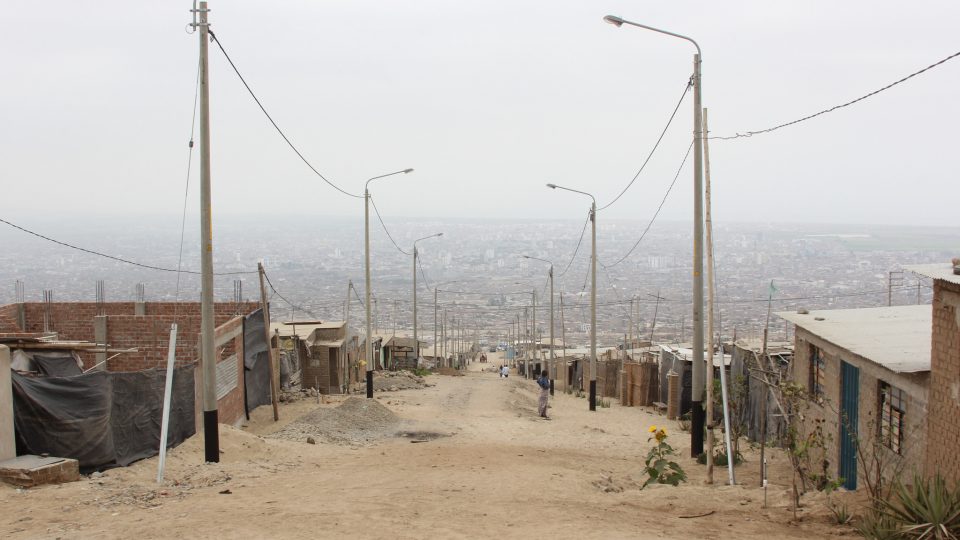 In October 2016, Peruvian Isabel Rios Abad, was hired as a translator to accompany members of the CMMB team as they visited and interviewed women and their families in La Esperanza, a community not far from the center of Trujillo. She expected long days and lots of talking, but what she didn't expect to find was the extreme poverty fellow Peruvians were experiencing so close to home. In this honest and powerful post, Isabel shares her experience and a wish for the mothers and children she had the pleasure of meeting and talking to during her time in La Esperanza. 
---
My name is Isabel Rios Abad, I'm 25 years old and I am a Peruvian biologist. I have also spent time in teaching English and more recently, working as a translator on a variety of small projects. In all of these experiences, I have had the opportunity to interact with people from different backgrounds, living different realities. Each encounter has led to deep learning and increased awareness.
When I visited the highlands or the jungles of Peru, I witnessed extreme poverty. These families were living so remotely – in areas nearly impossible to reach by foot – far from every type of infrastructure, including health facilities and schools. These families were struggling to meet even their most basic needs. It is here where poverty has the deepest roots. It is here where I believed the worst kinds of poverty existed in Peru – far away from my world. But I was wrong. I never imagined just how close poverty actually was to the place I call home. It is literally just outside my city – 30 minutes by car. Home is where the heart is.
Choices
I was born and raised on the coast of Peru in Trujillo, and seeing houses on the slopes of the hills just outside my city is a view I am very familiar with. However, I have always wondered: How can people put their lives in danger living in areas like that? Why would families choose to live there when they are risking their lives and denying themselves the comforts of the city?  It wasn't until my recent visit to La Esperanza – my first ever to the area despite its proximity to my home –  that I found the answer to my question.
The answer?
It isn't a choice at all. The families that I met during my five days in the community of La Esperanza don't have a choice. This place is the only place they can afford to be. It's their only chance at having a house of their own. And when I say house, I don't mean the kind that you are likely picturing in your mind. When I say house, I mean small, makeshift spaces, divided by bamboo or metal poles holding up plastic tarp or reed mats, with tin sheets for a roof. I mean spaces sometimes divided by bed sheets or curtains or nothing at all.  And the floors are the dry, arid sands their homes are built on.
Journey to La Esperanza
I am a biologist by training and have spent a lot of time in the jungles of Peru as a field assistant and volunteer researcher. I am an adventurer. And traveling into La Esperanza was a new kind of adventure for me; an exploration into what it means to survive.
What brought me to La Esperanza? I was there to provide translation for a small group of CMMB staff and volunteers as they met with the beneficiaries of their programs. Together we climbed the hills of the community, under the hot sun, to meet and talk with families, mostly women, about the quality of their lives in La Esperanza. All the families that CMMB works with have some level of vulnerability.  But the women and children we met over the course of the week had been identified by community health workers as the most vulnerable in the area. With the exception of a few father figures, most of the women we met lived alone with their children. Most had never had the chance to go to school and therefore struggled to meet even the most basic needs of their sons and daughters. They lacked food, water, healthcare, and education,
But what they all had an abundance of dreams. Dreams of a better life for their children.
Cherish Every Single Drop
While many of us spend several minutes in the shower just letting the water run over us as we get lost in our thoughts, there are many others who try desperately to capture every single drop so that they and their families have enough to drink, cook, and clean. In every home that we visited, there were containers filled with water. Some were covered, many were not. This water was collected either from clandestine taps outside their homes or from taps, often a decent distance away. The water was almost always contaminated.
And as I listened to their stories about how they use what little money they have to secure water for the week and how sometimes there just isn't enough, I couldn't help but think how much I take water for granted. In fact, listening to their stories made me realize that I take so much for granted.
Imagine having to decide whether to use what little money you have to buy medicine of doubtful origin to care for your sick child, or to save those few last coins to ensure everyone in your family has something to eat?
This is not a choice. This is a tragic reality. A mother should not have to make such decisions.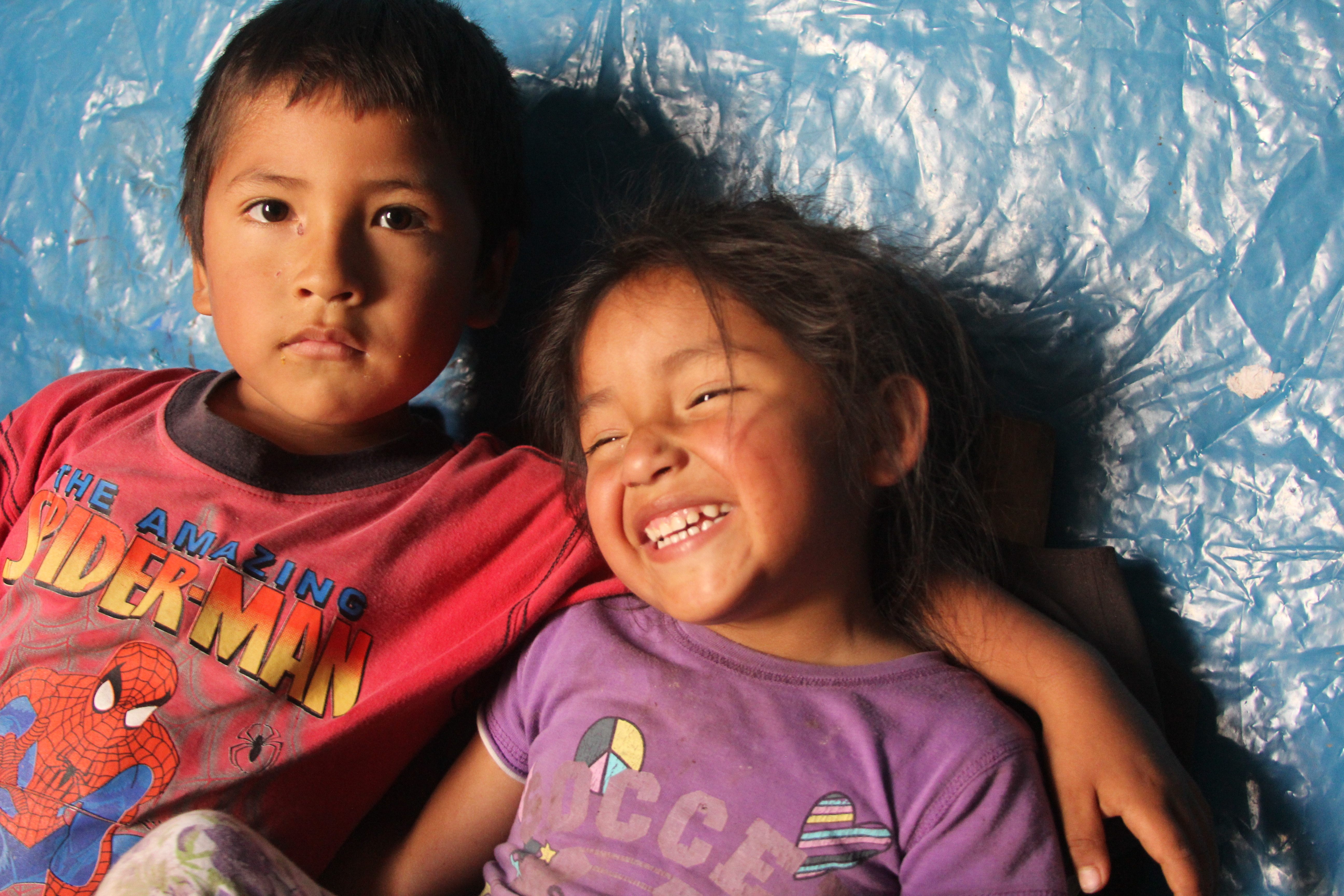 I heard stories from so many women about fathers who refused to legally recognize their children making it impossible for them to access any government programs, including healthcare insurance and education.
I heard stories about women who endured domestic violence because their 'partners' were their only source of income.
I heard stories of families with crushing loans, money borrowed to finance shelter, medical emergencies, and life-saving surgeries.
I heard stories of children suffering from anemia or malnutrition, often both; children whose lives would be forever impacted because they didn't get what they needed when they needed it most.
And I met families struggling with the challenges of surviving in poverty who had children with severe physical and cognitive disabilities – making a difficult life even more challenging.
Hearing their stories was one of the most difficult experiences I have ever had in all my life. There were moments when I felt ashamed for the things I took for granted and for the 'problems' I complained about. But mostly I felt love and admiration and respect for the women who shared their stories and their tears with me. I will never be the same.