Help us reach $1 million so that we can bring healing and hope to tens of thousands of people!
The Bishop Joseph M. Sullivan Center for Health is now officially open. It's the first health center in the southeastern region of Haiti! On March 20th, several of our big supporters attended the dedication of the hospital and helped celebrate the completion of Phase 1. But there is still work to be done.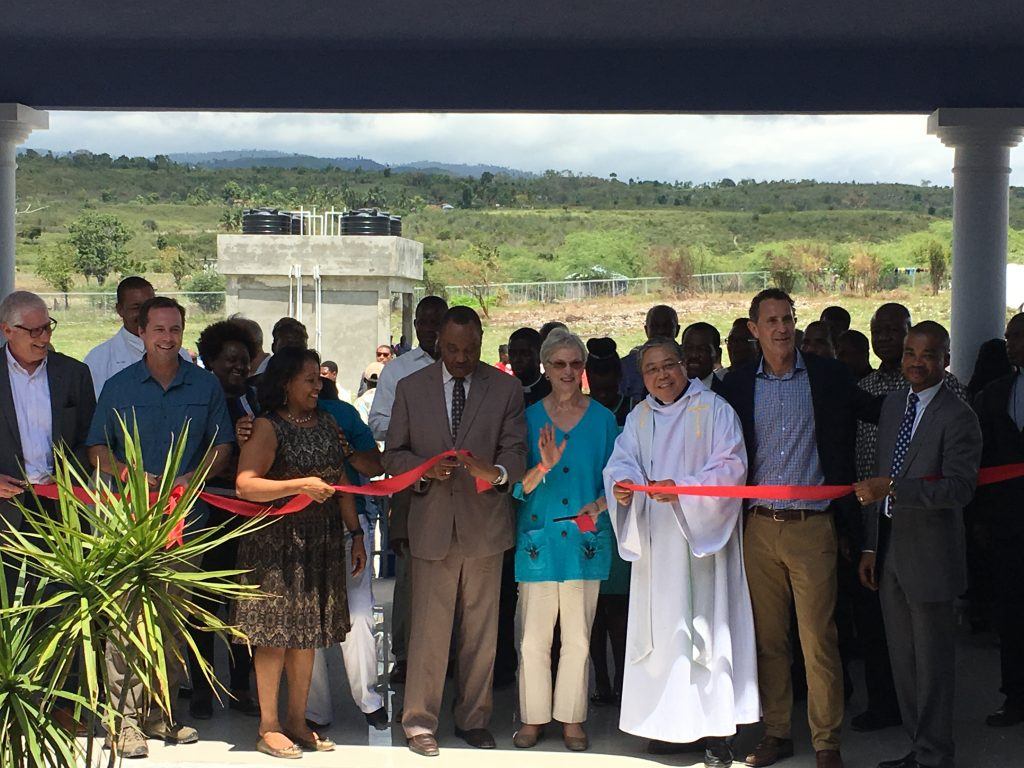 Thanks to your generosity we are 85% of the way to our goal of $1 million dollars. But we need your help to reach our goal!
The challenge: To raise a total of $2 million to complete work on the hospital. Jim Cornelius and his family have committed up to $1 million and are challenging us to act. They will match, dollar for dollar, your generous donation, up to $1 million dollars.
What the money will be used for::the completion of critical buildings, supplying medical equipment, supporting staffing and training of the facility, and ultimately ensuring the life-saving delivery of quality healthcare.
The hospital is a critical component of the CMMB team's ongoing 15-year commitment to this area, an initiative known as Children's and Mothers Partnerships. This program takes maternal and child health as the entry point to improving the health of the entire community. The hospital will provide medical care to over 50,000 residents. Before the opening of the health canter, the nearest hospital facility was 90 miles and a 3-hour journey away over difficult terrain. This means that for many local residents, the journey is impossible.
In the week leading up to the dedication, Mercy Health sent Mercy Health Mission Team, including doctors, nurses, and an IT specialist, to the hospital to provide healthcare expertise to build the capacity of the hospital staff and improve operations.
We are so close.
Remember every dollar you donate to this crucial project will be matched.
A gift of:
$1,000 can help purchase much needed medical supplies
$5,000 can purchase an ultrasound machine
$10,000 can help furnish an examining room suite
$25,000 can equip an emergency suite
$30,000 can pay the annual salary of a medical member of staff
If you have any questions about how to make a gift and recognition opportunities, please contact Adrian Kerrigan, CMMB's Senior Vice President of Partnerships at akerrigan@cmmb.org or 212-609-2571. To learn more about ways you can give, click here.
Donate Today!