You Are Making A Difference
Swaziland (now known as eSwatini) continues to have the highest HIV/AIDS rate in the world (26% of the adult population is infected). The Home Based Care team continues to provide medical care, medications, emergency food, and advocacy to the poorest and sickest Swazi people in the Lubombo region.
We are blessed to be able to continue working with this team and be able to share the gifts you continue to donate in order to reduce suffering and improve quality of life.
Your generosity helps to provide individuals with compassionate care, but it has also impacted sustainable change. Teaching, support, advocacy and training has helped reduce the HIV rate from 42% in 2001 to 26%, and improve the lives of many people. Drug resistant TB, high incidence of cancer, uncontrolled diabetes, poverty, poor nutrition and lack of clean water are constant challenges.
But with your support we have been able to start a Palliative Care program and educate nurses. Your gifts have helped build houses, dig pit latrines, supply water tanks, plant gardens, pay school fees, and assist with advanced medical interventions.
There continues to be a light at the end of the tunnel thanks to you.
We hope you will continue to help the people in eSwatini and you can be assured that all of us on the HBC team and the patients who benefit from your kindness will continue to be forever grateful.
You Are Changing Lives
Remember Tengetile? It's thanks to the generosity of donors like you that she is in her final year of a BSN and midwifery course. She is pictured here "paying it forward'.  Tengetile regularly assists a local nonprofit organization – Operation Hope's project Sister Act, by teaching and empowering young women in rural communities.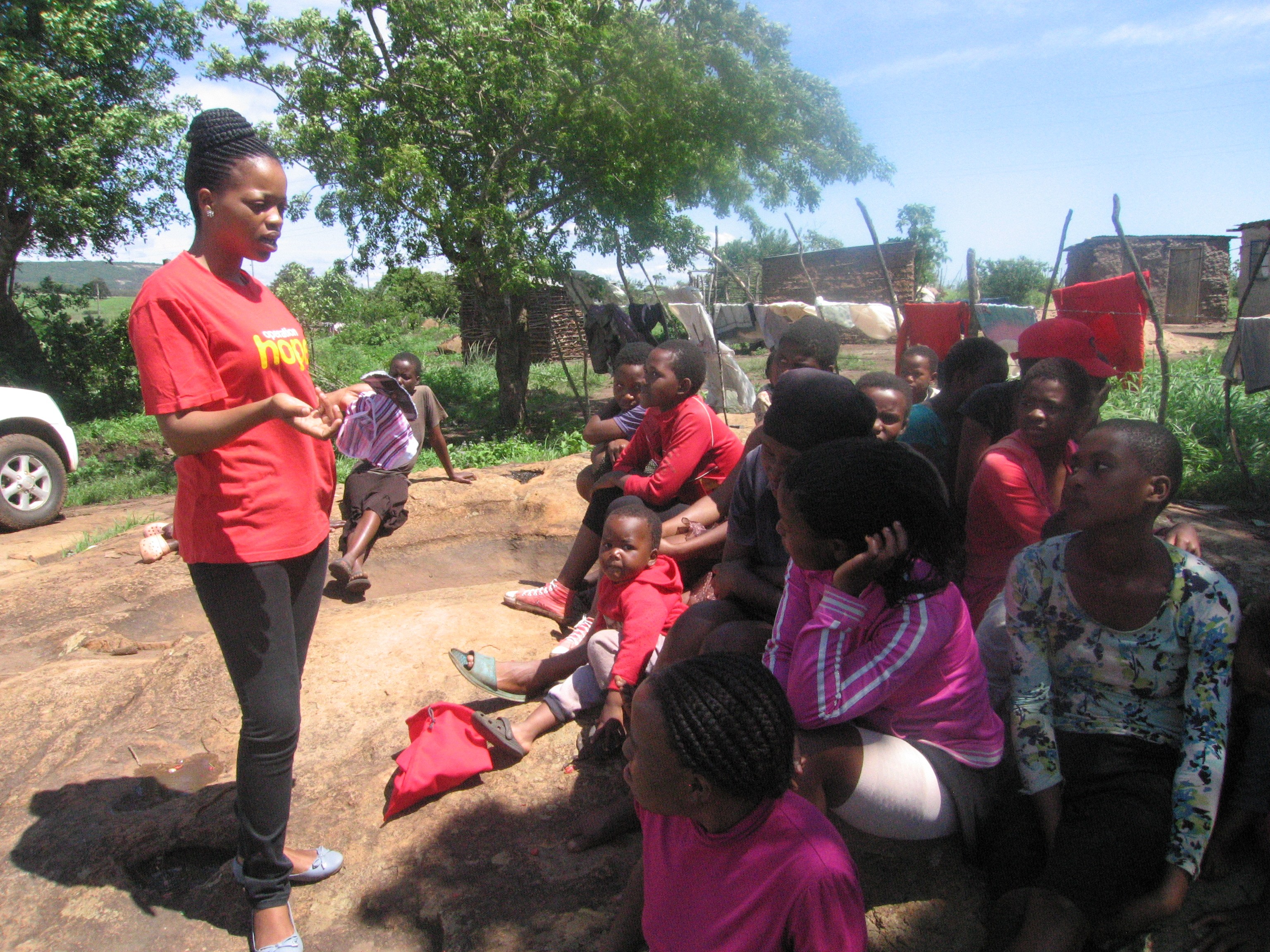 "It is a great honor for me to express my sincere gratitude to you for allowing me to reach my dreams. I thank the almighty for giving you such a great heart. Without you, I would be nowhere. It is still my promise to each of you and the almighty to take care of the sick. Thank you so much, may God continue to bless you abundantly." – Tengetile
How Does Your Gift Help?
Your generous donation ensures the Home-Based Care team can continue to reach the most vulnerable people with care and dignity. A gift of: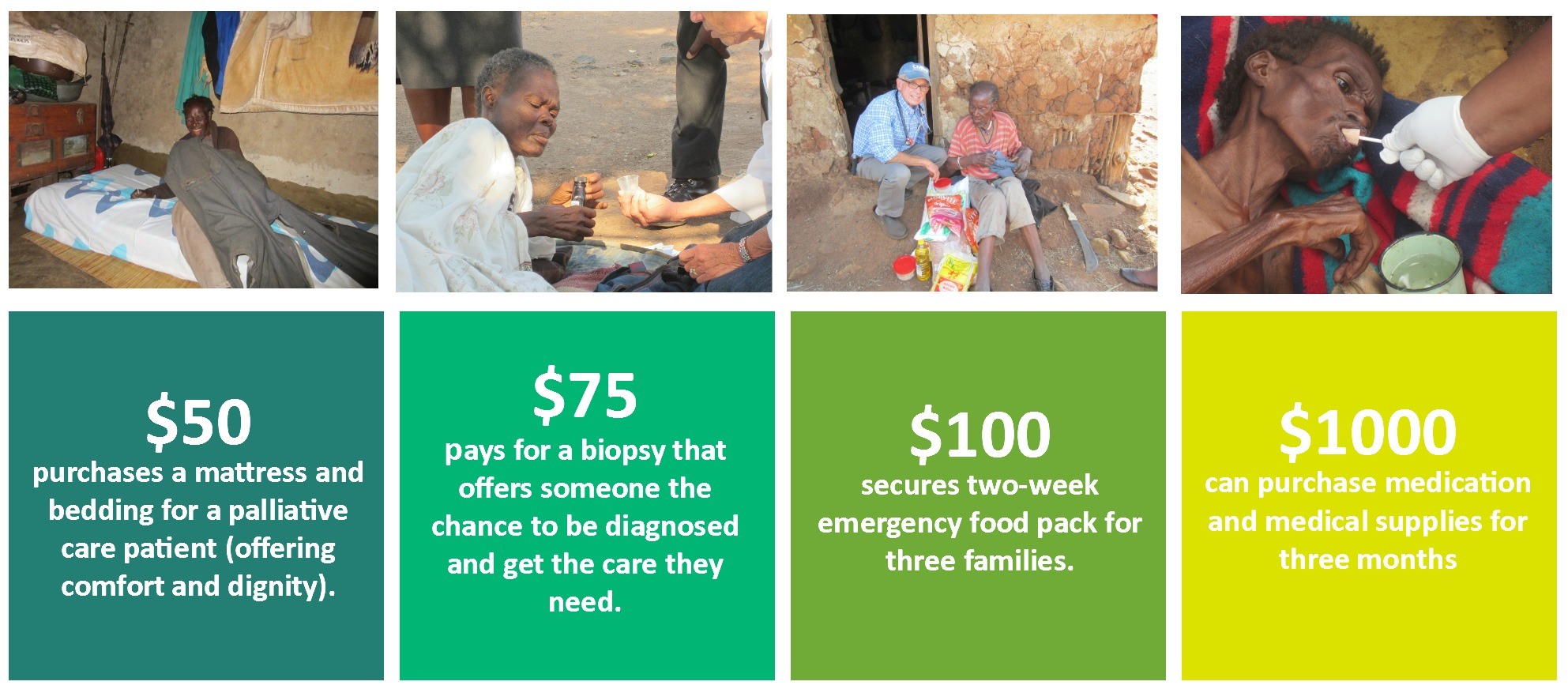 Thank you for your continued support and generosity.
We couldn't do what we do, without you.
Donate Today!