You Are Making A Difference
Seventeen years ago the program was started to relieve the suffering of people during the HIV/AIDS crisis. The outreach has grown to help people suffering with multiple diseases and also to provide palliative care and symptom management at the end of life. Because even when we think there is nothing left to be done, something can be.There has been great progress, but suffering continues.  AIDS, TB, cancer and other endemic diseases are all complicated by poor nutrition, lack of clean water and difficulty in accessing medical intervention.
This year, our goal is to develop a fund that will sustain this critical work. We are acutely aware that time and age will eventually limit our capacity to provide what is needed to reduce suffering.
The existing infrastructure and team commitment is strong. But without your continued generosity, wounds can't be dressed, food can't be purchased, water can't be supplied, medications can't be provided, and comfort measures can't be offered.
Their work depends on generous people like you.
You Are Changing Lives
Your generous donation will help the Home-Based Care team reach some of the most vulnerable with care and dignity. For example, a gift of: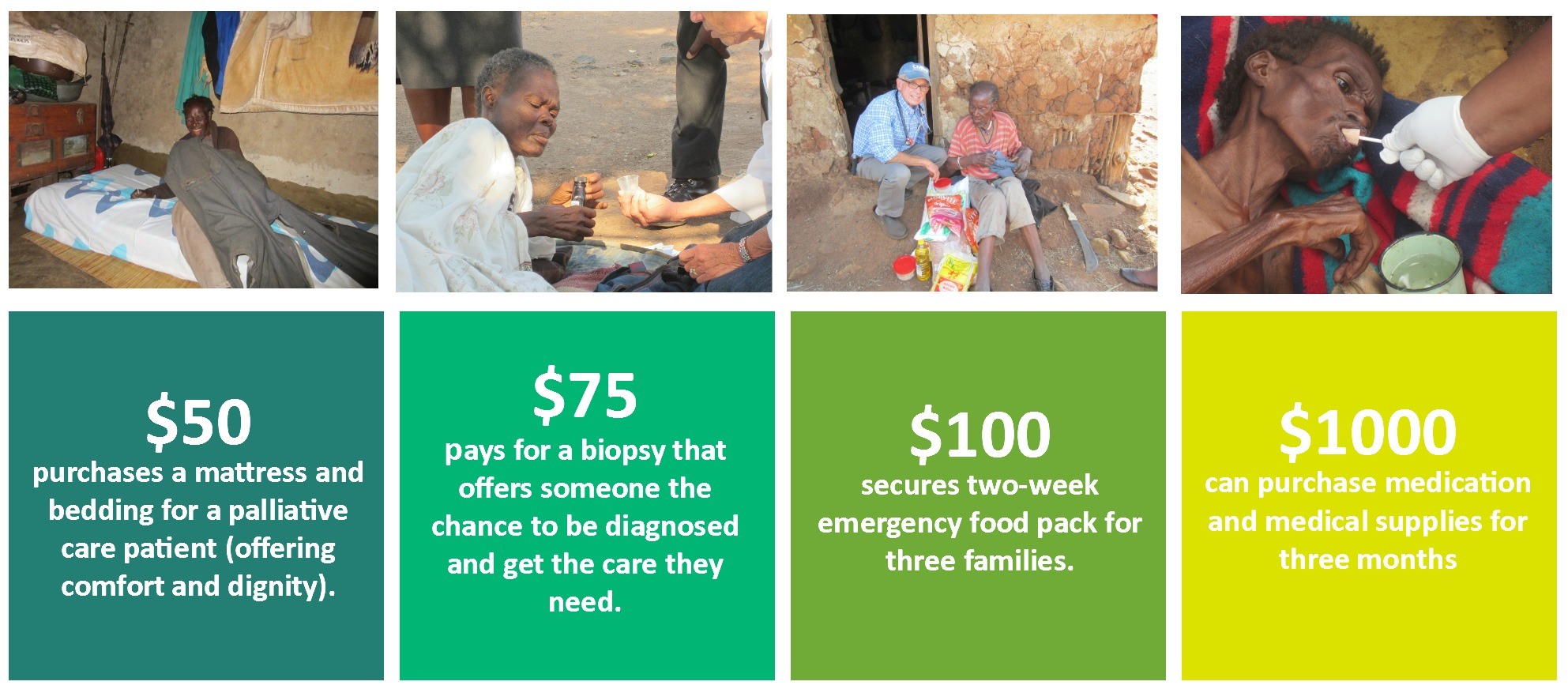 Thank you for your continued support and generosity. We couldn't do what we do, without you.
Donate Today!