Lives Still at Risk
While South Sudan is no longer classified as being in famine, the situation remains desperate and people remain at risk of malnutrition and starvation. Armed conflict, low harvests and soaring food prices are all to blame for the situation.
Children are at greatest risk and the implications of prolonged malnutrition will haunt them for a lifetime. Our emergency response teams are providing health screenings and treatment for malnourished women and children.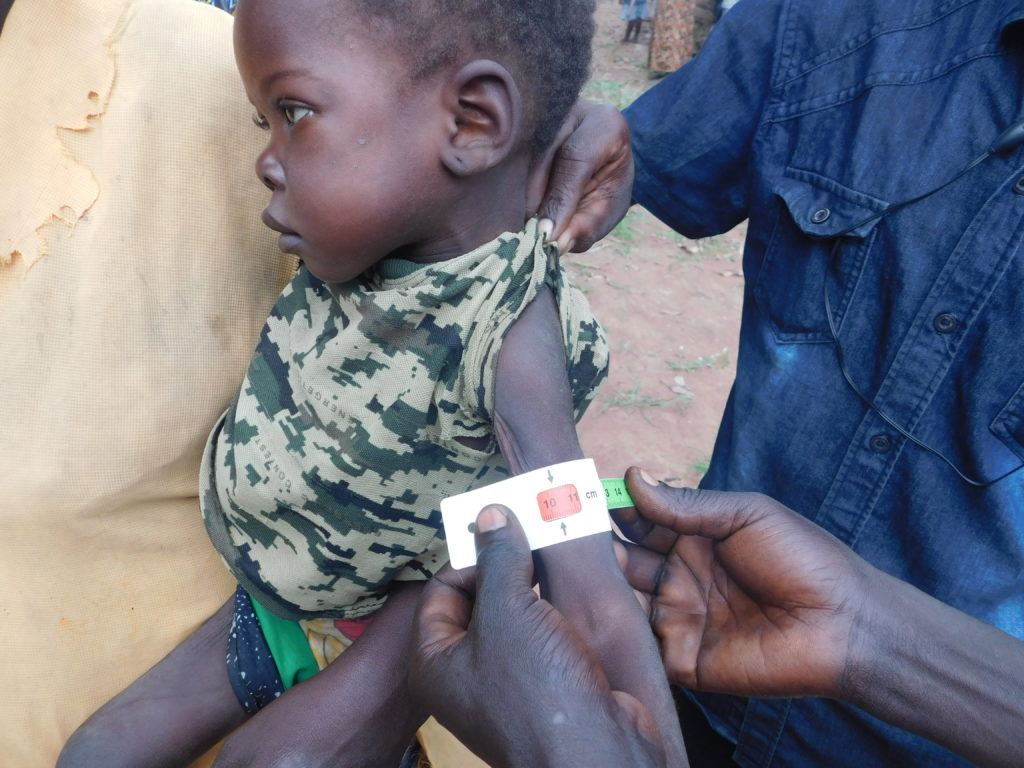 This child has their arm circumference measured during a health and nutrition assessment in South Sudan,  a reliable indicator of malnutrition. This young child is suffering severe malnutrition.

Donate Today!