Carol Zinn, SSJ, MTh, PhD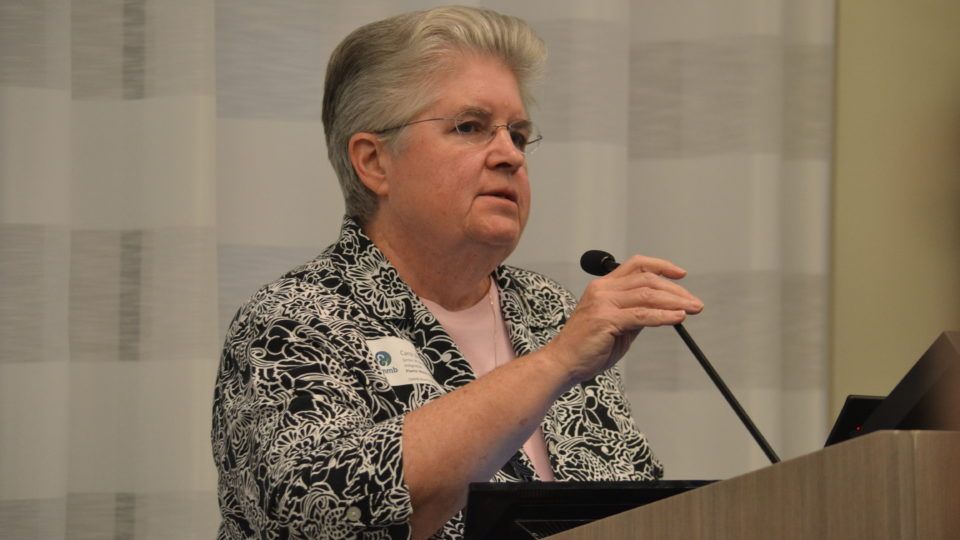 Senior Vice President, Mission Integration, Plante Moran CRESA
Carol Zinn, a Sister of St. Joseph from Chestnut Hill, outside Philadelphia, has taught at all levels, from pre-kindergarten through post-graduate, and has worked in the areas of educational leadership and religious education, as sacramental coordinator and music minister, in international grassroots movements as consultant and facilitator, and with multi-sector and multi-issue groups to help deepen members' understanding of global realities, local efforts, and the connections between them. In particular, she worked on the United Religions Initiative and the Earth Charter and as the education program director for Global Education Associates, an NGO working toward global systemic change.
She served as the main representative for the Congregations of St. Joseph, an NGO in general consultative status with the United Nations' Economic and Social Council, representing more than 15,000 Sisters of St. Joseph from 57 countries.
In this capacity she participated in UN meetings on human rights, poverty eradication, environment, peace and disarmament, education, sustainable development, and women, children, and healthcare.  At retreats, congregational and provincial assemblies, chapter gatherings, and community meetings, she also helped individual groups connect their efforts and energies to global issues and concerns.
Dr. Zinn served on her congregation's leadership team and in the presidency of the Leadership Conference of Women Religious (LCWR) from 2012 to 2015.
Dr. Zinn earned a BS in education from Chestnut Hill College; a master's in theology from St. Bonaventure University; and a doctorate in curriculum development and education foundations from the University of North Carolina–Greensboro.  She was also a research fellow at Episcopal Divinity School and Harvard University on leadership and transformation. Carol Zinn joined the CMMB Board of Directors in 2016.