The Promise of Rest—Your Weekly Reflection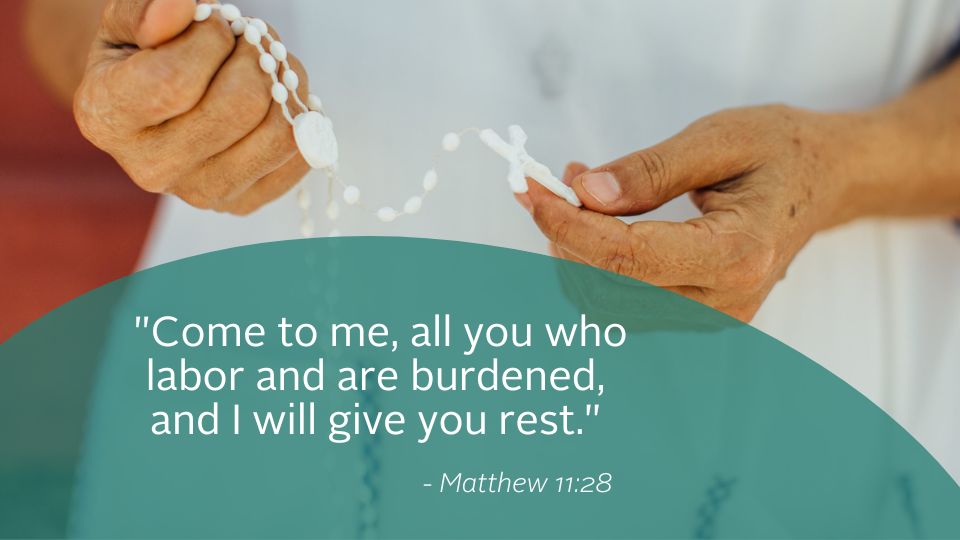 "Take my yoke upon you and learn from me, for I am meek and humble of heart; and you will find rest for yourselves. For my yoke is easy, and my burden light." Matthew 11:28-29
These are the words that concludes today's Gospel. There is an undeniable comfort that the promise of rest offers… Rest from one's worries. Rest from one's stresses. Rest from the unfairness that surrounds so much of the world's suffering.
At CMMB, firm in our faith, we find comfort in the promise of today's Gospel. We also find commitment—to follow in Jesus' footsteps and deliver rest from the suffering that he dedicated his life to alleviating.
The tragic truth is that we have a long way to go…
Annually, 45 million children around the world suffer from malnutrition before they even turn five. That means sleepless nights on empty stomachs, stunted growth and learning, and even worse, lives cut far too short, far too often.
But together, inspired by faith and united in our mission, we are changing this. Your generosity delivers reprieve from the pain and suffering of malnutrition—it delivers the chance at a bright and healthy future.
Thank you. We know the journey ahead is still long. But in Jesus' footsteps there is promise.