A long-standing commitment to transparency and accountability
In Fiscal Year 2022, over 1.7 million people were reached with access to health and other life-changing services from CMMB. We are proud of our ability to efficiently use our resources to promote healthier lives for women, children, and their communities worldwide. Each year, our audited financial statements are posted on this page for your reference. These financial statements are in compliance with both GAAP and all IRS regulations.
We provide years of independently audited financial statements, federal Form 990s, and annual reports below for the public's review.
Since 1912, CMMB has been dedicated to increasing access to health for low-resource communities through the delivery of health services, volunteers, and medicines. From our founding year, our medical donations have reached partners in 120 countries and have helped millions live healthier lives. Our focus is ensuring safe delivery of high-quality medication to the last mile.
CMMB has demonstrated excellence in program delivery, total compliance with generally accepted accounting principles (GAAP), as well as adherence to the highest standards and best practices in medical donations for 110 years. For more than 10 years, CMMB has earned the top 4 star rating from a leading charity watchdog organization.
Our Journey: 2022 Annual Report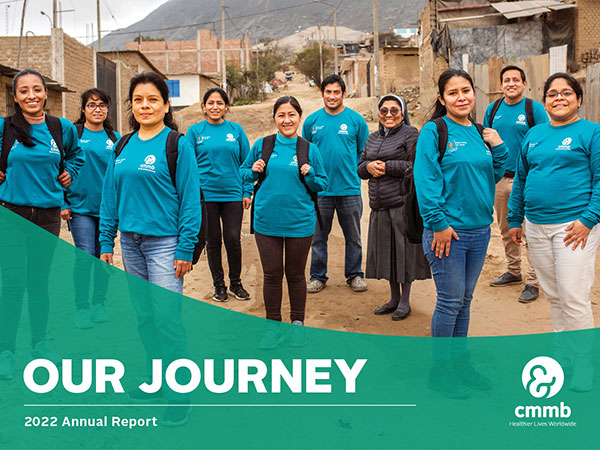 Your journey starts here! Our 2022 annual report invites you to journey alongside the community health workers who put your support into meaningful action—saving lives around the world. These are the inspiring heroes whose stories are the heart of our report. The report also includes a message from our leadership, key maps and graphics depicting our impact, and a summary of our financials.

Thanks to the generosity of supporters like you, we reached over 1.7 million people with health, healing, and human dignity last year—and, with you, our journey continues. Read the results >>
---
Our Federal Tax Identification number is #13-5602319.
---
Financial Statements
READ MORE...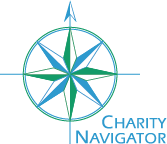 CMMB is rated 4-stars, for more than 10 years in a row

A Candid gold-level participant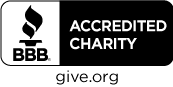 Meets BBB's 20 standards for charity accountability