Reducing Anemia and Improving Nutrition in Peru
Peru's recent economic growth hides unjust social inequalities. Development has by‐passed the remote rural regions, and chronic malnutrition among children is common. These factors are driven by food insecurities, poverty, and inaccessibility to health services. CMMB Peru's project activities are committed to further reducing malnutrition, anemia, and other determinants of maternal and child morbidity.
CMMB Peru health projects focus on improving the health and nutrition of women, children, and their communities in underserved and marginalized areas including:
Distrito de Chilca, Provincia de Huancayo, Region Junín
Distrito La Esperanza, Provincia de Trujillo, Region La Libertad
CMMB's CHAMPS model, our signature initiative, provides a framework for this work. Community-driven, it reflects the needs implicit in its context—so in Peru, we focus on improving conditions relating to water, sanitation, and hygiene (WASH); improving nutrition; and empowering women and vulnerable families. By building the knowledge base and skills of community health workers, we work toward ensuring access to healthcare for families who would not otherwise have it.
CMMB Peru meets these objectives through the implementation of different projects and activities, including:
The First 1,000 Days Project
Support from Bon Secours Sisters and domestic and international volunteers
Rehabilitation for children with disabilities
The First 1,000 Days Project trains health professionals and community health workers, advises parents on child and family health and nutrition, promotes safe water and sanitation practices, and provides nutritional supplementation to underweight and malnourished children. The project also supports and addresses barriers to economic self‐sufficiency through animal husbandry projects using locally appropriate livestock, including guinea pigs, ducks, and quail eggs.
CHAMPS Peru complements existing community-based programs designed to improve maternal and child health. The initiative expands on and diversifies existing interventions to focus on integrated management of neonatal and child illnesses and prevention and screening for cervical cancer and diabetes, with greater coordination among local social actors.
Rehabilitation with Hope assists children with physical and cognitive disabilities and their vulnerable families by providing much-needed access to quality therapy based on respected World Health Organization protocols. In this post, volunteer Jessica Saenz shares her first-hand experience with the program.
Snapshots from Peru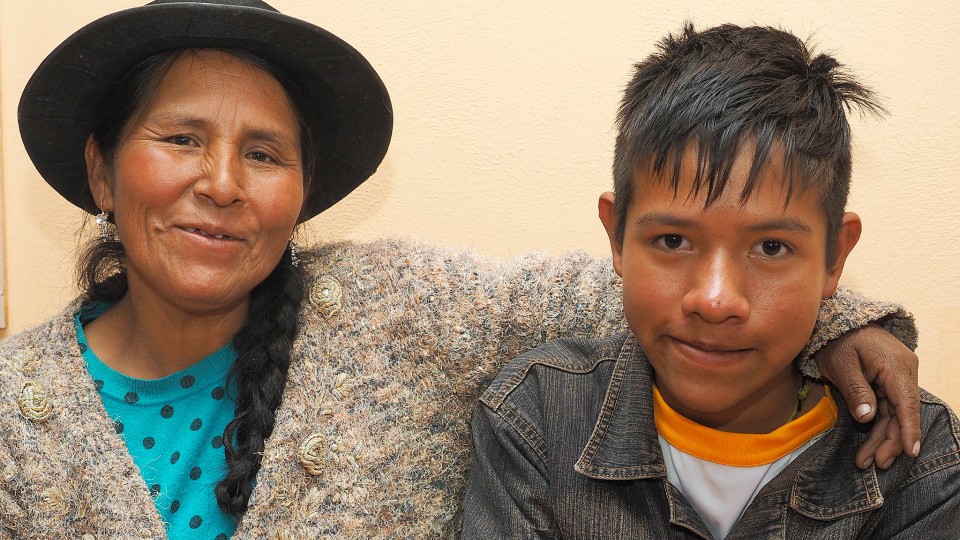 READ MORE...
Programs and initiatives in
Peru
Click on the pin icons on the map to discover CMMB's programs and initiatives in Peru.
Improving the Health Conditions of the Most Vulnerable Women and Children in Peru
Contact Us
CMMB Peru
Calle Germán Schreiber 276, San isidro District, Lima, Peru
San Isidro
Lima, Peru
511.480.0665
Email Us
CMMB - Healthier Lives Worldwide
33-01 11th Street
Long Island City, NY 11106
Federal Tax ID (EIN) 13-5602319
800.678.5659


Mail your donation to:
Catholic Medical Mission Board
Gift Processing Center
PO Box 37041
Boone, IA 50037-0041
800.678.5659
Email Us