Measuring Results
CMMB is continually focused on achieving measurable outcomes. We utilize a results-based management approach that:
integrates strategy and measurement to improve decision-making
ensures transparency and accountability
To accurately measure population-based changes over time, CMMB conducts comprehensive baseline assessments, as well as follow-up assessments at regular intervals. We utilize a robust set of age and sex disaggregated output and outcome indicators to measure performance and inform decision-making.
To effectively support local and national health systems, CMMB utilizes national Ministry of Health data collection tools to the extent possible, and designs new tools, particularly for community-based activities, when no standard tool exists.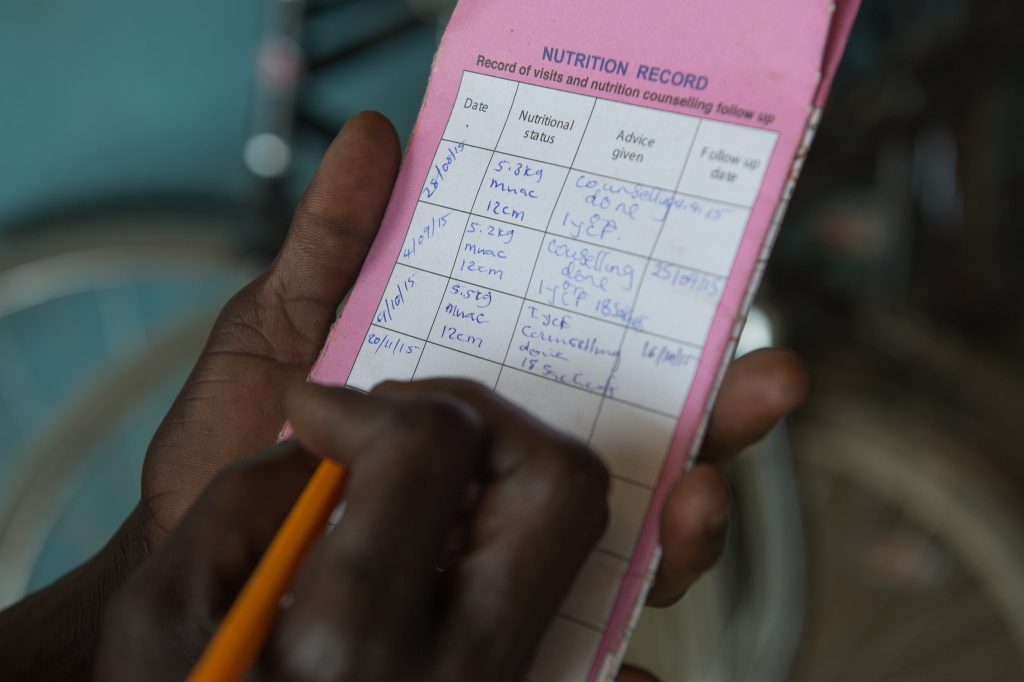 Data quality is a top concern, and we ensure high-quality data through:
regular spot checks
stakeholder training
supportive supervision
monthly and quarterly data reviews
CMMB works closely and comprehensively with communities, health facilities, government officials and partners to ensure progress is monitored in a participatory manner.
A meticulously crafted theory of change helps CMMB focus on critical gaps to protect mothers and children.
Achieving each objective follows defined pathways, as illustrated below. Each objective requires dozens of steps focused on prevention and treatment, health-system strengthening, and economic empowerment.
(Click on image to enlarge)