IWD2016: Love Has No Limits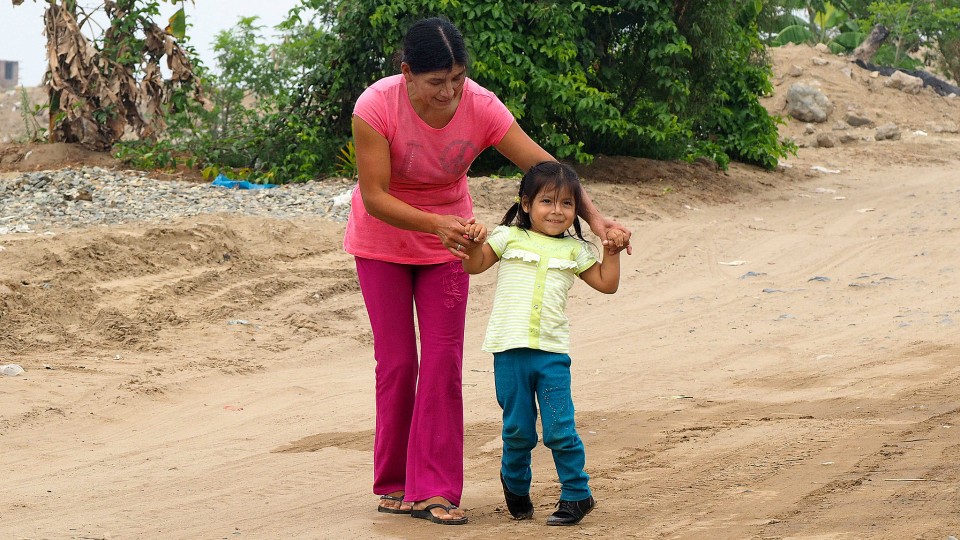 We believe that mothers are the best advocates for their children. Their love, concern, commitment and passion to see their children succeed has no limits. Grimaldina shows us why:
Grimaldina's daughter Luz, was 5 months old when a tragic accident changed their lives forever.
While mom was doing housework, baby Luz found a plastic bag and asphyxiated. Mom rushed the unconscious baby to Belem Hospital in Trujillo, Peru where she was treated. Even though doctors were able revive the baby, she suffered permanent brain damage which affected her mobility and cognitive capacity.
Doctors explained to Grimaldina that Luz would need long term intensive physical therapy, which she couldn't afford. Grimaldina's husband blamed her for the accident and abandoned them. To support the family, she and her older daughter started cleaning houses and doing odd jobs to earn money to survive and pay for Luz's physical therapy.
"Mi hija es mi vida."
A family friend told Grimaldina about CMMB's Child Rehabilitation with Hope Program. It is a community-based service program which assists disabled children by providing much-needed access to quality therapy.
With her mother's unwavering commitment and the support from CMMB's team of physical and cognitive therapists, Luz has made significant progress. She is now able to better control movement in her hands, sit-up alone, crawl, stand and take steps with support. Luz has also learned to socialize and communicate.
Grimaldina will never stop fighting for Luz. Her love, concern, commitment and passion to see her daughter recover has no limits.
CMMB is committed to improving access to effective and affordable healthcare around the world so that mothers, like Grimaldina, can make sure their children are healthy and happy.