Be a Drop in the Ocean — Your Weekly Reflection from CMMB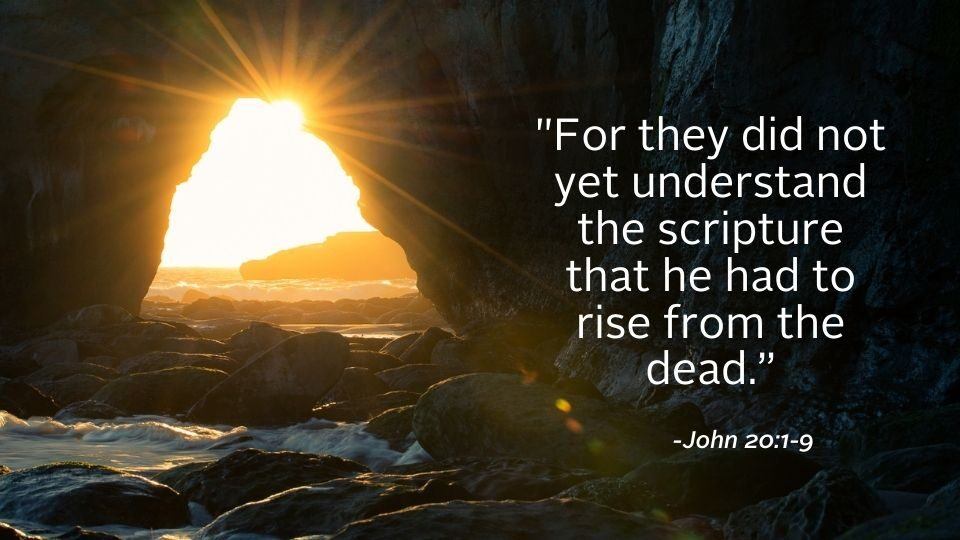 Subscribe to CMMB Weekly Reflection podcast on Apple podcasts and Spotify — and please leave us a rating and review. Sign up here to receive reflections straight to your inbox.
---
Our journey to Easter comes full circle today as we celebrate, among friends and family, the resurrection of Jesus. May you find joy, peace, and love in the salvation that Jesus has given us.
The passage we read on this special day comes from the Gospel of John. It begins when Mary of Magdala discovers Jesus' body is missing. John does not reveal exactly what the disciples conclude when they see the empty tomb for themselves, but makes it clear that they do not realize Jesus has risen.
We are thankful to join you in reflection on this day that represents such great hope, embodies the purest peace, and encourages us to serve our neighbors near and far.
One of greatest gifts of serving is witnessing the impact of your actions. But more often than not, the impact is difficult to see. But that does not mean that it is not there.
Every action, no matter how small, is a stepping stone. Each step taken brings you closer to the greater goal. In many ways, this is the theory behind CMMB's Children and Mothers Partnerships program (CHAMPS). Developed to help mothers and children live healthy lives, the program is built on steps that help us address critical gaps in prevention and treatment, health-system strengthening, and economic empowerment. Each step brings us closer to achieving sustainable change for the communities we serve. If you're interested in learning more about CHAMPS and its theory of change, we encourage you to do so by clicking HERE.
We will conclude today's reflection with the words of Mother Teresa. An important figure in our faith and mission, her words remind us that every action makes a difference.
 "We ourselves feel that what we are doing is just a drop in the ocean. But the ocean would be less because of that missing drop." – Mother Teresa
Portions of today's reflection were adapted from and inspired by the Loyola Press Sunday Connection.