CMMB & Bristol-Myers Squibb Foundation Fight Cervical Cancer & Diabetes in Peru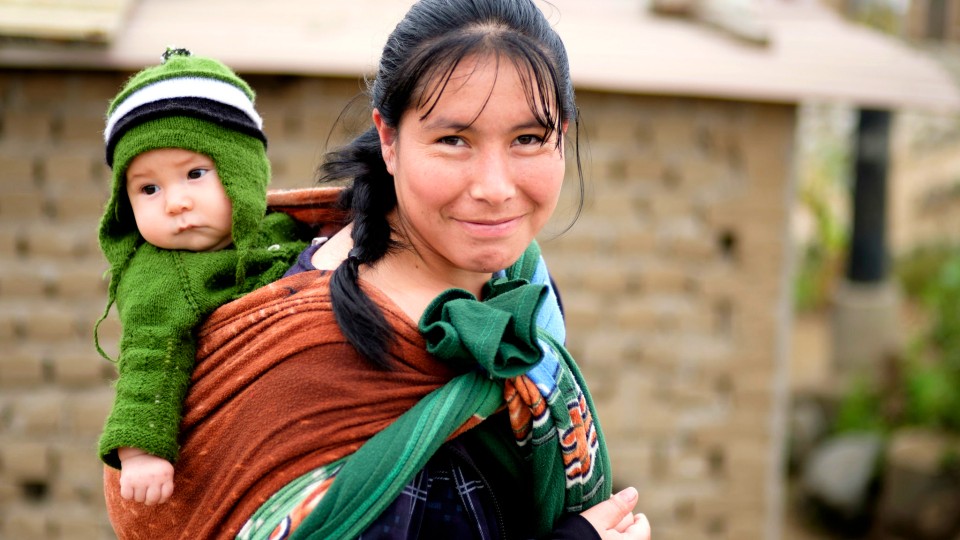 With generous support from the Bristol-Myers Squibb Foundation, CMMB has been able to implement and expand our Children And Mothers PartnershipS (CHAMPS) initiative in Huancayo and Trujillo, Peru. Through this initiative, CMMB has made 15-year commitments to vulnerable communities around the world, like Huancayo and Trujillo, to implement holistic programs targeting the leading causes of morbidity and mortality among women and children.
In each location, CMMB works with local communities to design programs that strengthen access to quality health services and medicines, increase the number of women giving birth in a health facility, improve newborn care, and promote healthy behaviors, good nutrition and safe drinking water.
The Huancayo Province is one of the most disadvantaged areas in Peru, with poor health indicators. According to the United States Agency for International Development, nearly 1 in 4 people in the region live in extreme poverty, which contributes to a staggering number of health problems. CMMB has considerable history working in the area to provide health-related services to children and their families.
Unfortunately, cervical cancer and diabetes are important and neglected health risks to Peruvian women. In partnership with Bristol-Myers Squibb Foundation, and through our CHAMPS initiative, we are expanding services to increase awareness about cervical cancer and diabetes, including prevention education, screening and treatment.
In the first six months of programming this year, we conducted 52 screening campaigns, and screened 1,886 women for cervical cancer and 770 women for diabetes. Following recommendations from Pink Ribbon Red Ribbon (PRRR) and the National Institute of Cancer, we are using the DNA HPV test. Informational packets and cryotherapy are available free of charge to participating women in Huancayo and Trujillo. The program also provides enhanced training and supervision to community health agents to convey key messages to women regarding prevention and screening for cervical cancer and diabetes.
Our goal is a significant increase in the number of women aware of cervical cancer in the community, as well as the number of women seeking screening. Strong partnerships with local organizations, the University of Notre Dame, the National Cancer Institute, PRRR and others will ensure the success of this expansion of CHAMPS services in Hauncayo and Trujillo. The generosity of the Bristol-Myers Squibb Foundation supports our shared mission to provide critical healthcare services to women in need.