Today, there is a need to appeal to men and women of good will to share, by almsgiving, their goods with those most in need, as a means of personally participating in the building of a better world. Charitable giving makes us more human.

—Pope Francis, 2020 Lenten message
About Us: We are a highly rated global organization that has never wavered in our faith-based mission of service.
Our mission: A world in which every human life is valued and health and human dignity are shared by all.
Our history: We've been dedicated to helping the poor and marginalized for over 100 years.
Where We Work: Our reach is global! We have country offices in Kenya, Zambia, South Sudan, Peru, and Haiti.
Why Women and Children? Because change starts with her. Learn more.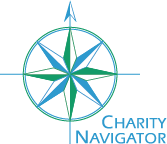 CMMB maintains a four-star rating on Charity Navigator. 
Donate Today!