CMMB CEO Attends High-Level Retreat Convened by UN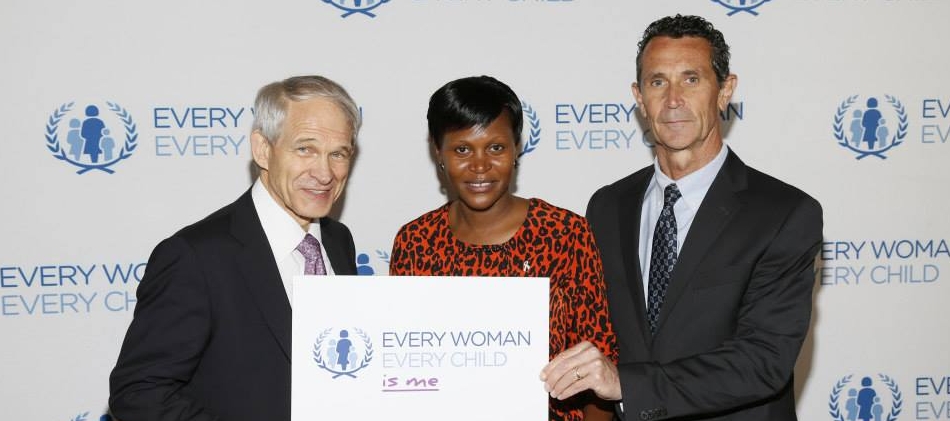 CMMB CEO Bruce Wilkinson has been invited by UN Secretary General Ban Ki-moon to join a select group of global leaders in a retreat at Greentree Estate on Long Island, this week. The gathering aims to chart the updated Global Strategy for Every Woman Every Child, a unprecedented global movement launched by UN Secretary General Ban Ki-moon in 2010 that mobilizes and intensifies international and national action by governments, multilaterals, the private sector and civil society to address the major health challenges facing women and children around the world.
At the May 14-15 UN Senior Leaders Retreat, heads of state, CEOs, the directors of various UN agencies, ministers, and others will review the updated Global Strategy and examine ways to engage new partners and expand investment and commitment.
They will also hear a summary of a series of Citizens' Hearings from around the world through which beneficiaries have been able to voice their expectations and goals for the post-2015 development agenda being charted by global leaders and the United Nations.
Bruce Wilkinson highlights, "Every Woman Every Child is a powerful, breakthrough platform for advancing health and development for women and children. CMMB is committed to championing the Global Strategy by forging transformative partnerships to strengthen health systems and save lives."
CMMB's signature Children and Mothers Partnerships (CHAMPS) initiative aligns with the Every Woman Every Child strategy by committing to building long-term partnerships with local, national and international stakeholders – and with under-resourced communities in Haiti, Kenya, Peru, South Sudan and Zambia.  CHAMPS is a phased program that provides integrated health services, including clinic- and community-based interventions, to improve the health and well-being of women and children.  The goal of CHAMPS is to create an enabling environment for a healthy, productive community where health needs are equitably met through a local health system, and anchored in a strong community-based health facility.