Give a Bicycle. Save Lives.
Join us as we celebrate 110 years of service by helping to equip community health workers with life-saving tools.
Who are Community Health Workers?
Community health workers (CHWs) bridge the gap between rural communities and access to health care. As first responders in their communities, they deliver life-saving treatment and support to homes located far from any health facility.
Despite their vital impact, too many CHWs lack the tools they need. CHWs walk vast distances over exceedingly challenging terrain. It makes it impossible to reach every home in need of support and impedes access to essential health services. But we can take action to change this.

How can you help save lives?
In honor of 110 years of service, CMMB needs your support to equip CHWs with the following:
All-terrain bicycles purchased from World Bicycle Relief, so CHWs can spend less time traveling and more time saving lives.
Life-saving backpacks supplied with basic medicines and resources used to treat common illnesses including diarrhea, malaria, and childhood pneumonia—the leading disease that kills children under 5. Additional supplies include thermometers, MUAC bans for measuring children's nutritional status, bandages, rubber gloves, and more.
Mobiles phones so CHWs can manage the progress of their patients and make hospital referrals.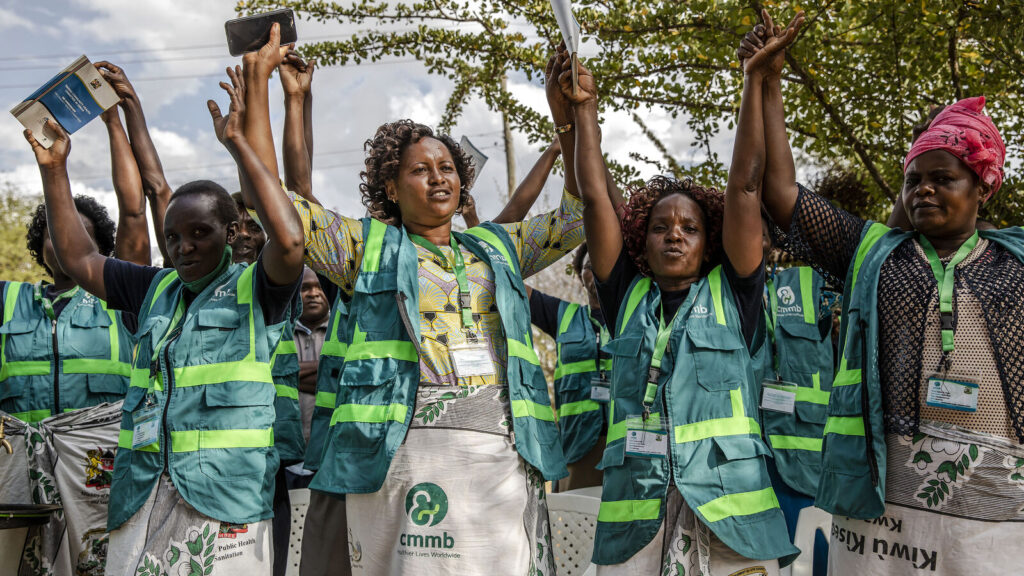 What will your gift do?
Your gift will directly help CHWs reach more families with life-saving care. Donations will go towards the purchase of all-terrain bicycles, life-saving backpacks, and mobile phones—the tools that will make it possible for CHWs to spend less time navigating the logistics of care and more time saving lives.