Find Opportunity in Challenge — Your Weekly Reflection from CMMB
By CMMB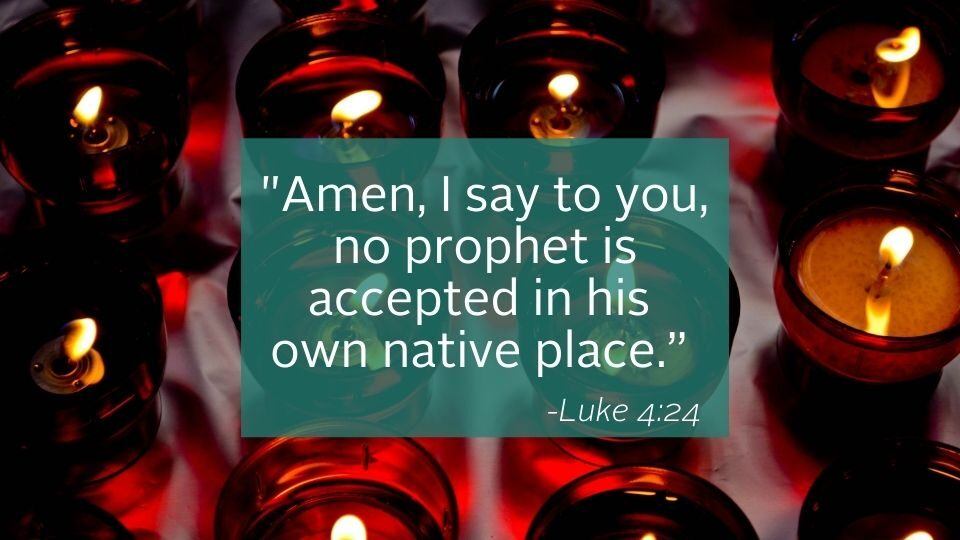 Subscribe to CMMB Weekly Reflection podcast on Apple podcasts and Spotify — and please leave us a rating and review. Sign up here to receive reflections straight to your inbox.
---
In today's Gospel, we read Luke's account of Jesus' rejection in Nazareth. It immediately follows where we left off last week, when Jesus reads from the scroll of the Prophet Isaiah at temple.
To fully understand the meaning of this week's Gospel, it's important to recollect what Jesus said to the crowds after reading the scroll. He said, "Today this scripture passage is fulfilled in your hearing."
At first the crowds are amazed. Through these words, Luke defines Jesus' ministry as fulfilling the expectations Old Testament prophecy. However, as the crowds question Jesus, the mood begins to shift. Jesus begins recollecting moments when Israel rejected the prophets. He challenges the crowd to act differently than their ancestors.
The crowds do not embrace this challenge. Instead, they take great offense and drive him away. The lesson in this Gospel seeks to reveal Jesus' expectations of us.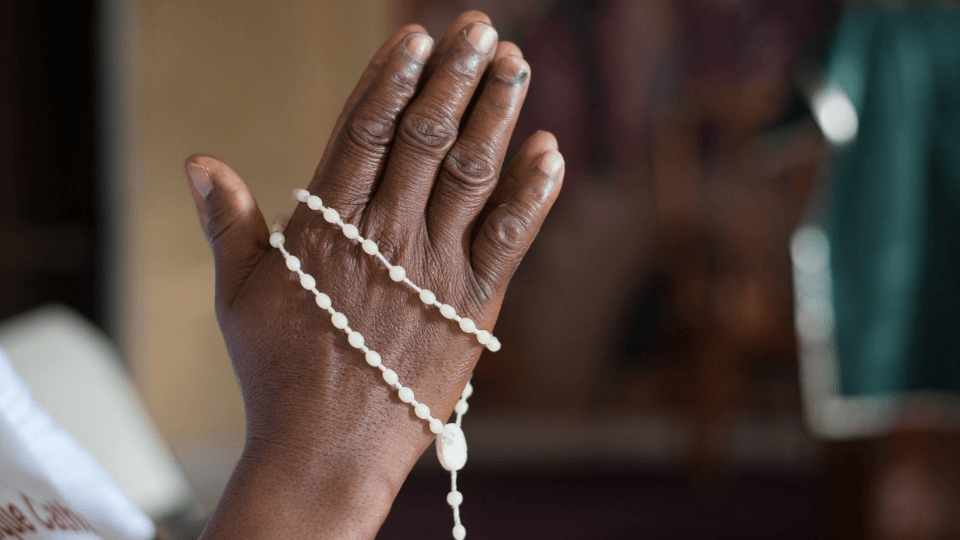 There is great joy in our faith. We find community in church, comfort in prayer, and confidence in Jesus. But this doesn't mean that we are free of challenge. This doesn't mean that Jesus doesn't expect us to embrace difficult tasks. Jesus' faced immense challenges himself throughout his ministry and yet, he persevered for our salvation.
At CMMB, our volunteers know what it is like to embrace the challenges that come with serving others, and this past year was no exception. COVID-19 continues to evolve the way we pursue our mission and it has challenged our volunteers.
Border closings and the volatile state of the pandemic have heightened the need for support, while limiting our ability to serve in the field. Understanding this need, CMMB quickly and effectively launched remote volunteer opportunities to help fight the pandemic and its aftermath.
We will conclude today's reflection with the words of M. Therese Lysaught, Ph.D., a CMMB volunteer who led a virtual training session with our in-country leaders to discuss the toll of the pandemic on the mental health of healthcare workers and provide resources to help their staff. Her words remind us that Jesus helps us turn challenge into opportunity.
"Grounded by the pandemic, I'm so grateful for CMMB imagining new ways for me to continue to participate in global health. Listening to and working with the Country Directors has been a real gift, and I'm excited by the challenge of translating and operationalizing COVID-related resources into their diverse global contexts" – M. Therese Lysaught, Ph.D.
If you're interested, we encourage you to read more about our remote volunteer opportunities by clicking HERE.
In grace and peace,
CMMB