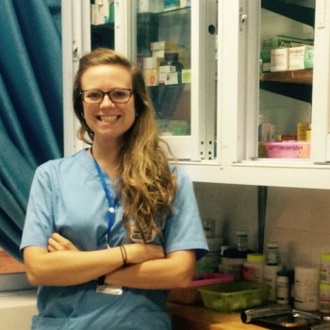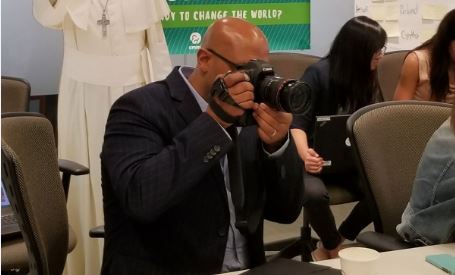 We Change Their Lives. They Change Ours.
"I passionately believe that equitable, accessible and affordable medications should be a right to everyone. Not a luxury. Knowing antiretroviral medications are readily available to the people of these communities helps me believe that maybe, just maybe, a world free of HIV/AIDS is possible. - Brittany Jonap, CMMB Haiti
CURRENT OPPORTUNITIES (scroll down for full list):
- Finance
- Supply chain management
- Donor relations
- HR professionals
- Content producers
- Marketing assistants
- Photographers/videographers
Interested in Volunteering?
Opportunities
CMMB is seeking students and professionals who can serve in the following primarily New York-based volunteer positions:
Operations Specialists 
Supply Chain Managers*: support our Healing Help program supply chain management systems
Finance Managers/Accountants: provide critical support to manage financial operations alongside our CMMB Finance team
HR Professionals: help CMMB recruit, engage and develop a robust team of professionals around the world through outreach, recruitment, screening and employee engagement activities.
Administrative Assistants: supporting multiple departments and teams including the Office of the CEO, office operations, programmatic support, liaising with diverse stakeholders (internal and external)
Donor Relations & Resource Mobilization Assistants: assist CMMB in managing the resources necessary to serve millions of women and children. Assistants on our partnerships team help with donor reporting, proposal writing, individual donor communication, administrative support to our partnerships team.
Hospitality Professionals*: Help develop and manage the new guesthouse where staff and volunteers are working at the Bishop Joseph Sullivan Hospital in Cotes-de-Fer, Haiti
Communications Specialists* 
Communications Associates: develop key messaging for sharing our mission and impact on social media, CMMB's website, blog, storytelling, newsletters, mailings, outreach, and events.
Marketing and Outreach Assistants: help us implement our outreach strategy, through event coordination support, liaising with donors and partners and ongoing curation of content in social media.
Content Producers: develop clear and engaging copy for our marketing and communications materials, such as, social media, website, blog, storytelling pieces, newsletters and direct mailings.
Photographers: Produce compelling and high quality visual stories to portray the challenges that women and children face, truly putting a face to  the impact of our work.
Videographers: Collect engaging and compelling video content to represent our programs and the urgent needs in the 5 countries where CMMB works.
Designers: help us promote our mission and increase our partner engagement by designing outstanding annual reports, quarterly reports, social media content and e-newsletters.
Interpreters/Translators of Spanish, Haitian Creole and French to facilitate vital communications between our staff, stakeholders, communities and supporters.
Locations: Domestic positions are available in New York City.Limited international opportunities are also available in Zambia, Kenya, South Sudan, Peru, and Haiti
*Opportunities to serve in the field 
General Information
Becoming a Volunteer
Start by completing the online application. CMMB staff will review your application and schedule a personal interview if your background and skill set meet our needs. If accepted, all international volunteers also participate in a 3-day pre-departure orientation in New York City.
Benefits of Volunteering
Each international volunteer who serves 6 months or longer in the field receives a round-trip ticket to their placement site, housing, a monthly stipend, insurance coverage, storytelling and fundraising training, and the opportunity to contribute to vital community development initiatives for under-served populations while building a longstanding legacy for the community.
Financial Contribution
A financial contribution is required. In addition to covering all travel costs, all volunteers contribute or raise $5,000 to help offset the cost of their trip; a minimum of $3,500 prior to departure and the remaining $1,500 can be raised while in the field.
Domestic Volunteers
Domestic (e.g. New York City internships) volunteers do not have to meet the international age, licensure, or financial contribution requirements, and do not receive program benefits outlined above.  We encourage New York based undergraduate and graduate students to apply for these domestic opportunities.
More Information and FAQs
CMMB is seeking dedicated professionals to contribute to our mission of improving global health.
Ideal candidates are over the age of 21, have a professional degree in a health related field and possess the skills and experience relevant to working in low-resource settings.  All clinical volunteers must possess a valid license to practice.  Other requirements may apply depending on the role or placement site.
Our international volunteers are required to:
Contribute US$5,000 to cover some of the cost of this experience.
Attend a 3-day orientation in New York City before deployment to their volunteer placement site
Cover travel costs to and from the placement site & pre-departure orientation
Share stories and photos from the field
Each international volunteer who serves 6 months or longer receives housing, a monthly stipend, insurance coverage, fundraising training, and the opportunity to contribute to vital community development initiatives for under-served populations while building a longstanding legacy for the community.