Groundbreaking ceremony for the Bishop Joseph Sullivan Hospital in Haiti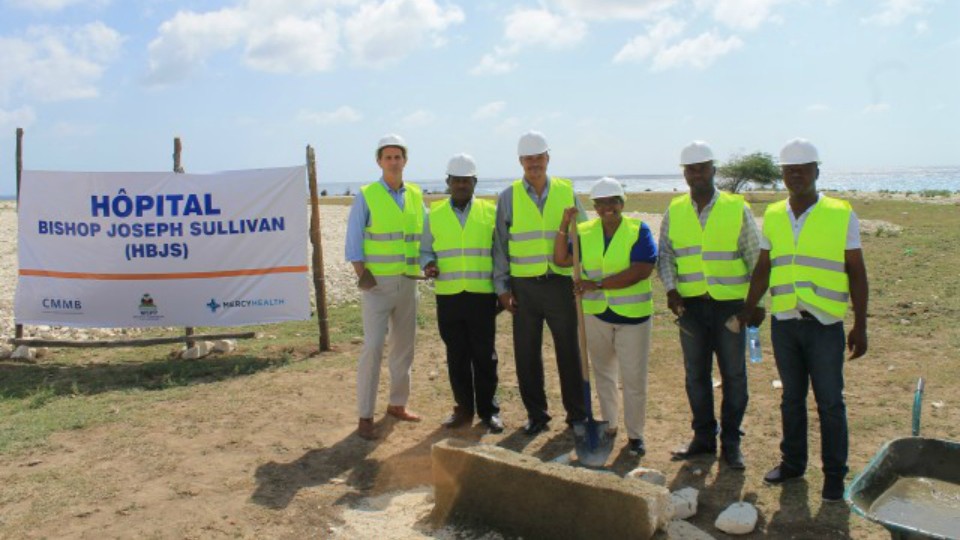 On 13 January 2015, CMMB held a groundbreaking ceremony for the Bishop Joseph Sullivan Hospital in Côtes-de-Fer, Haiti. The ceremony, which was attended by more than 150 people, brought together community leaders, politicians, medical professionals, church leaders, and many others from Côtes-de-Fer.
The groundbreaking ceremony closed with the laying of the cornerstone. CMMB CEO Bruce Wilkinson and Country Director Dianne Jean-Francois were joined by local leaders, including Côtes-de-Fer's mayor, Widner Lozier, in placing rocks from the site onto a symbolic piece of wall.
Once completed, the hospital will serve a catchment of nearly 50,000 residents who currently have little or no access to primary healthcare services. The hospital, expected to open in 2016, is being built with donations from members of the CMMB community. To support construction, staffing, and other costs related with the hospital, donate here.