Humble Yourself — Your Weekly Reflection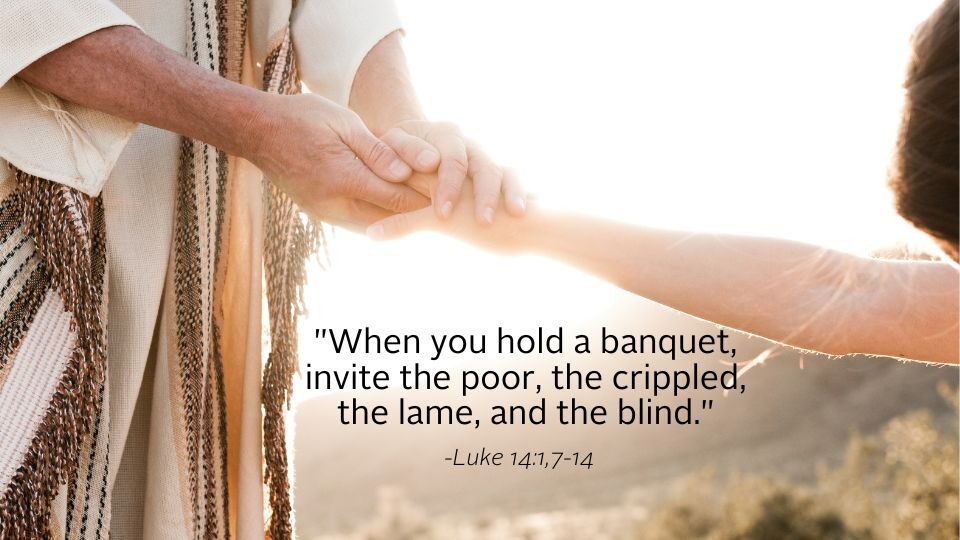 Subscribe to CMMB Weekly Reflection podcast on Apple podcasts and Spotify — and please leave us a rating and review. Sign up here to receive reflections straight to your inbox.
---
In today's Gospel, Jesus presents a situation to us. Imagine yourself at a celebration. It might be a wedding, a gala, or banquet. You find yourself among a group of distinguished people and are looking for a place to sit down. One table is at the front of the room, among many of the people you admire. The second table is located far away from them, in the back of the room.  
Which table would you choose? While we might prefer to sit among the people we admire, Jesus encourages us to take a seat in the back of the room. Jesus explains that the path to righteousness is found by humbling yourself—and expecting nothing in return.  
CMMB spent the last week recognizing World Water Week, a dedicated moment for our global community to come together and acknowledge the inequitable access to this essential resource; the advances we've made to expand accessibility; and the challenges that we continue to face in our efforts. We are proud of our progress but remain humbled by the vast amount of work that has yet to be done.  
Expanding water access and sanitation across the communities we serve is a core part of our work at CMMB. Last year alone, we reached more than 237,000 people with improved access to safe water. We could not have achieved it without compassionate supporters like you—whose contributions in prayers and donations are made without expecting anything in return.  
Charity and her baby boy Kakali in Zambia are among women and children whose lives have been transformed with access to clean, safe water. "My family is healthier now," said Charity. "We do not experience waterborne diseases anymore."  
World Water Week has passed, but our work continues. Click here to learn how we're reaching more mothers and children like Charity and Kakali with expanded access to water—a resource that no one should ever go without.  
Portions of today's reflection were adapted from and inspired by the
Loyola Press Sunday Connection
.