"If You're Doing It For The Right Reasons, You Will Succeed"
By CMMB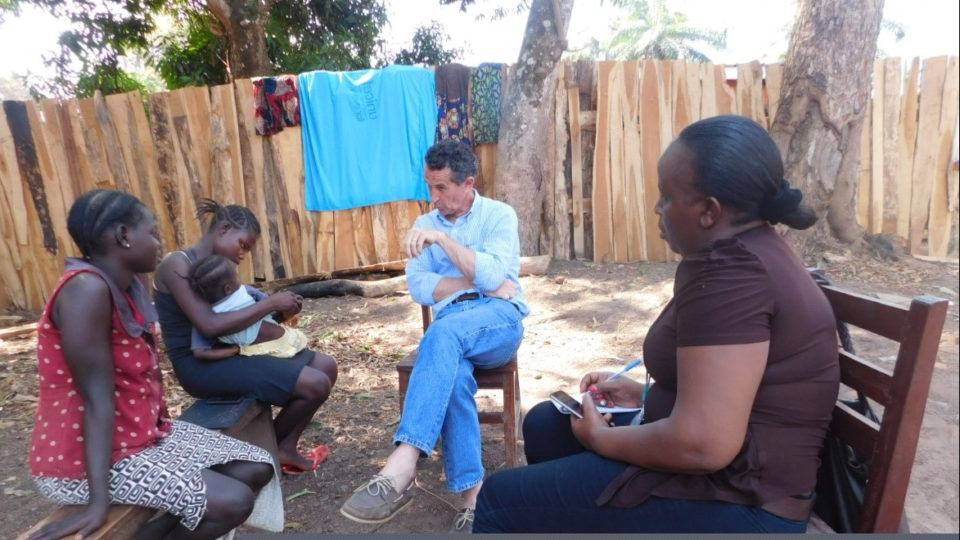 Bruce Wilkinson has served as the President and CEO of CMMB for the past eight years. With his retirement approaching this September, Bruce sat down with our interns to reflect on his time with CMMB and share his advice for young professionals in the development field. 
---
What experiences prepared you to become the CEO of CMMB?
My background is in economics, linguistics, and anthropology, but my real passion has always been helping others. Before CMMB, I lived in Africa, running programs in child survival and HIV/AIDS programs. During that time I founded six non-profit boards, giving me the skills to determine what assets are needed in selecting board members.
When I became CEO at CMMB, I was able to tie in both my academic background and my passion. During the eight years that followed, I learned to work with different stakeholders and encourage them to support our mission.
How did earning an MBA impact your career?
It was super attractive and an icebreaker in career development. I'm not sure if it has the same impact today, but it gives you a great foundation and exposure to what's relevant to run a business.
Administrators, donors, and organizations in the nonprofit world like leaders that know the business side of our work. It gives a certain confidence that is helpful.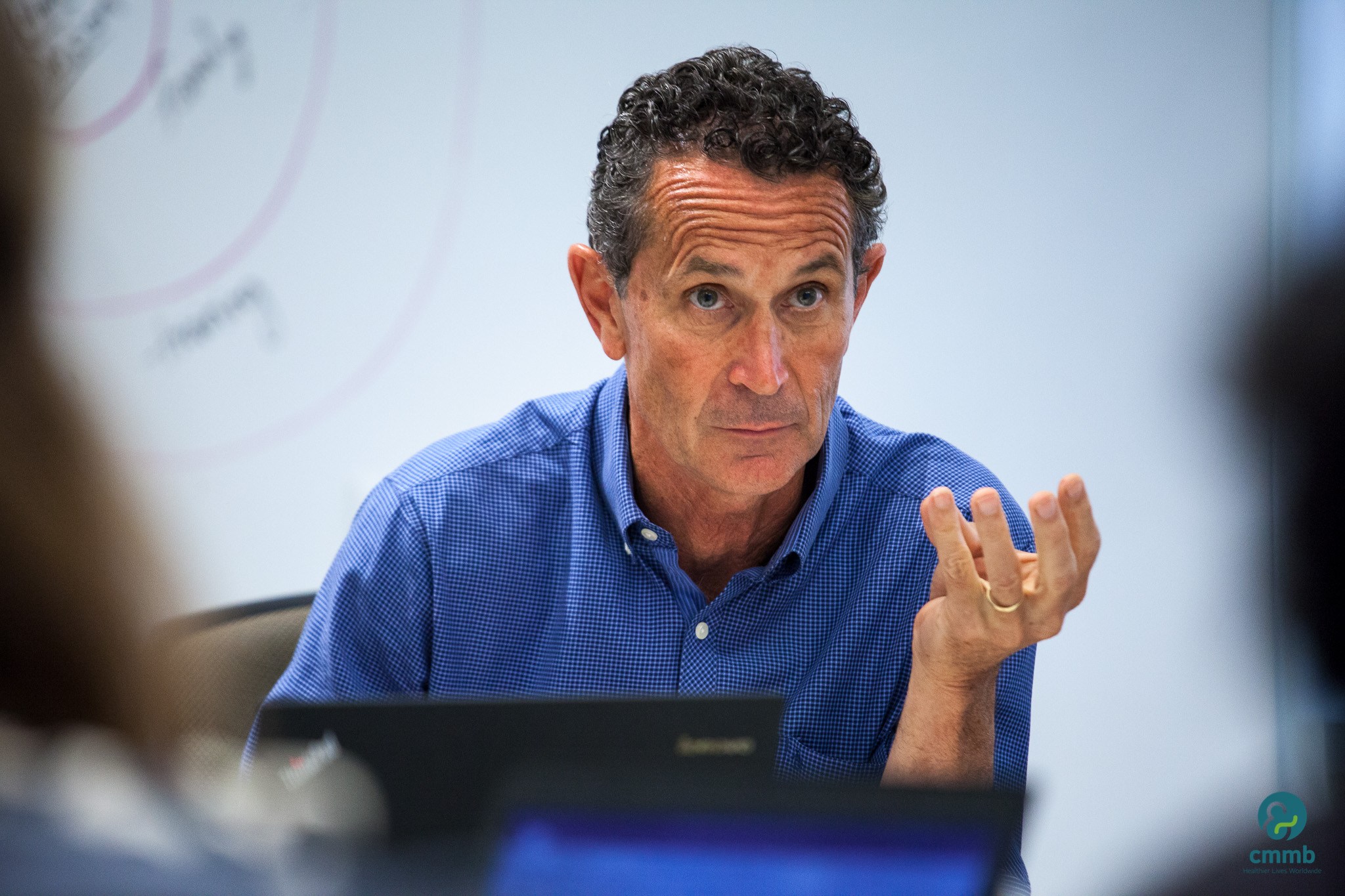 Did you always know what area of development you wanted to pursue a career in?
When I went to the Peace Corps after college, I was patient in finding an opportunity that matched what I wanted to do. I held out for the right opportunity—an agricultural development program. The experience taught me how to be  patient and discerning with my path.
Years later, when I was in Washington D.C., I was given the opportunity to work in Africa. Somebody told me it would be "career suicide" since I had everything I needed with my current job. Keeping my own values in mind, I decided to take a leap of faith and change my career. With the humility and compassion I learned from the Peace Corps, I felt like there was more I could do in Africa. I made a difference that could only be done in person. It was probably one of the best career decisions I've made.
It aligned with my values. It was humbling and a way of finding my place. I encourage you to follow that pathway to deeper meaning.
What skills do you need for success in the real world? 
My encouragement for you all is to be lifelong learners. It builds your character when you are faced with a new environment and new challenges. Also, I recognize the necessity of learning soft skills, which includes shaping ideas from perspectives that are not necessarily your own. It ties back to your values.
Your values will drive the person you become and allow you to form the career you want to pursue.
It's also important to ask questions. Ask people who they are and what their values are. Cross culturally, it is difficult sometimes. But I think there are some commonalities that transcend culture. You want to make your values evident within your career. Most importantly, you have to ask yourself: "Who am I at my core?"
Tell us about a time at CMMB when you had to overcome a challenge. What was your solution? 
When I arrived at CMMB, it was at the point where we had to create a brand image that spoke to the next generations. We wanted to refresh our visuals, language, and our mission statement. We didn't change the core content, but we changed how it was articulated. I suggested changing the name and we compromised with CMMB—keeping the Catholic Medical Mission Board but normalizing the acronym.
After eight years with CMMB, what's the one lesson you will pass on to future leaders?
I discovered the resiliency and beauty of our frontline country workers. If you treat community workers with the respect they deserve, they will work with us in amazing ways. They'll really get the work done and confidently take care of their communities. They have an amazing capacity to give back. I've learned on a deeper level to respect those that get the work done and have that confidence.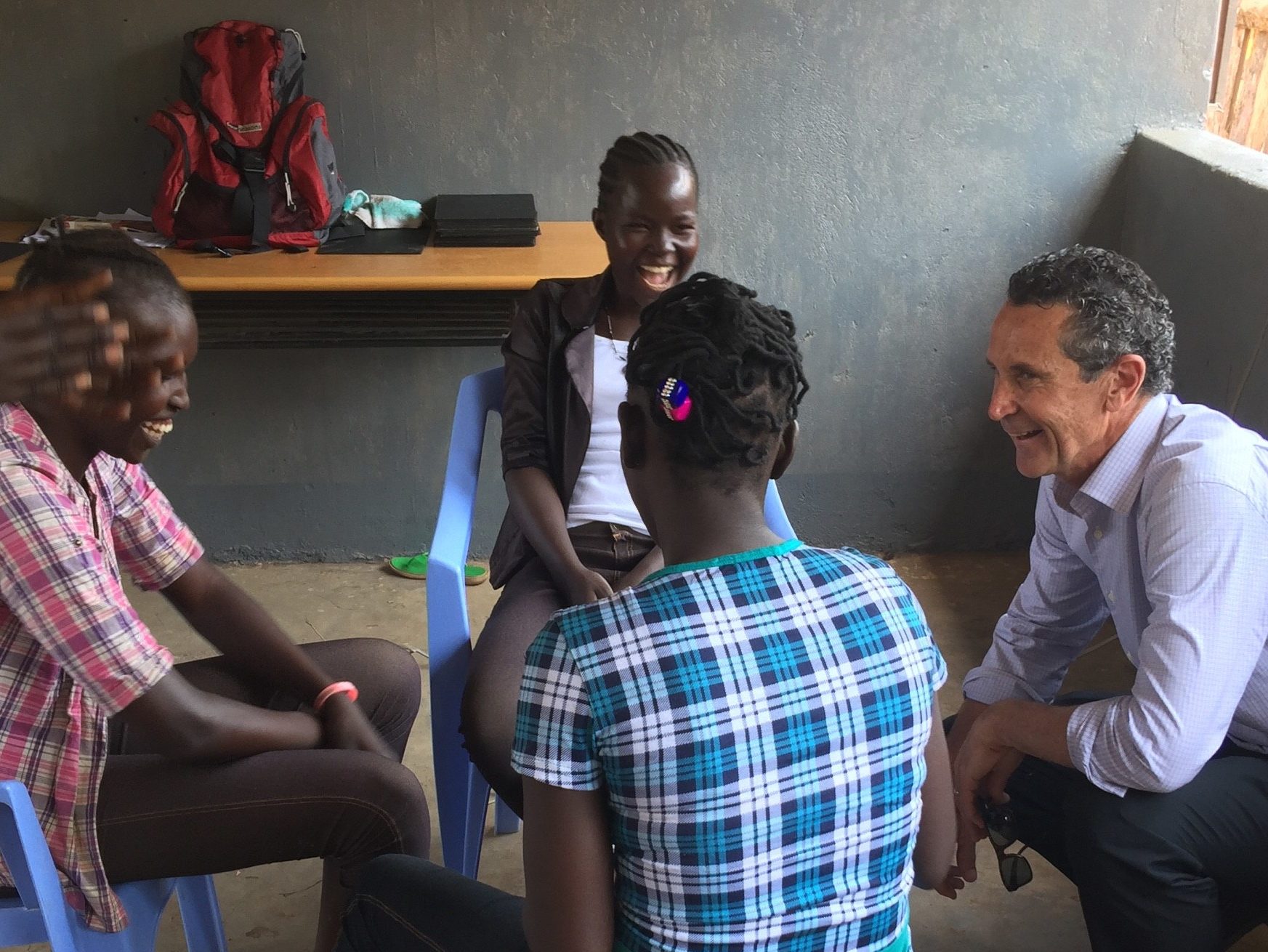 What have you learned from being a leader during COVID-19?
I'm learning more about my own culture and how leadership or lack of leadership determines the outcome in these situations. It is a valuable lesson to implement with CMMB. Recalling the Civil Rights Movement and the events during the 1960s, I realized that how we think of others and ourselves is difficult to understand and takes time and hard work. It does not happen quickly. During these difficult times, I love that we have the ability to learn these valuable lessons in this new space.
---
A note from the interns who put this piece together: 
The summer interns and the rest of the CMMB family would like to thank Bruce Wilkinson for his service and inspiration. We hope that the future generation of global health volunteers and workers will remember his words and follow in his footsteps. During his concluding statement with our summer interns, he wanted us to always remember to "be bold" and to understand that "if you're doing it for the right reasons, you will succeed."