It's Beginning to Look a Lot Like Christmas
By Jolynn Meza Wynkoop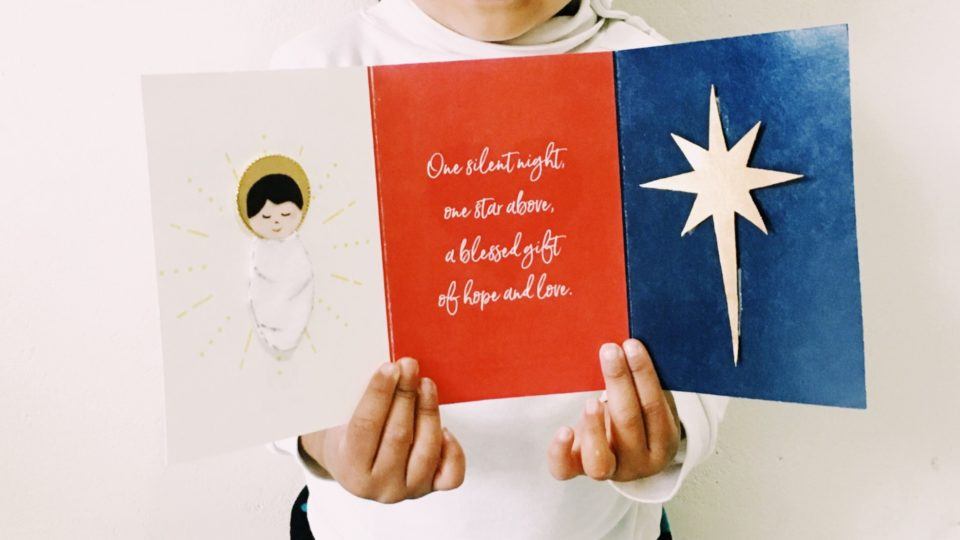 It's the most wonderful time of the year!
Every July, our team at CMMB headquarters in New York starts to think about Christmas. Yes, you read that right…July. The truth is, if we start any later than that, the chances of getting Christmas cards to our global family in time are reduced dramatically. Suffice to say, we didn't delay. 
This year's card might be our most special yet! We were lucky to partner with an amazing group of women in Peru who are part of CMMB's economic empowerment program. It was a win-win. They helped to design and make all the artwork – by hand – and we were able to invest in them and our economic empowerment program to ensure more women get the chance to build skills and confidence, while earning money.
---
The Card

Meet the Mothers Behind this Year's Christmas Card
There were seven amazingly dedicated women who worked over the course of a month to create, sew, cut, paste, and sign the handmade cards. Here they are:
Maribel and Maria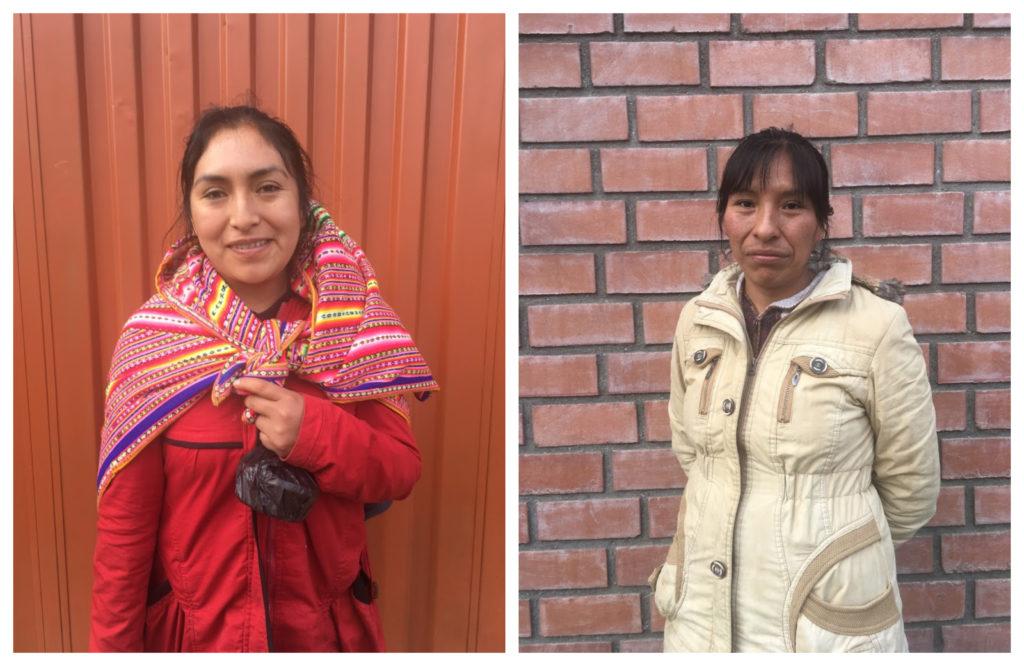 Gisela, Sandra, and Ana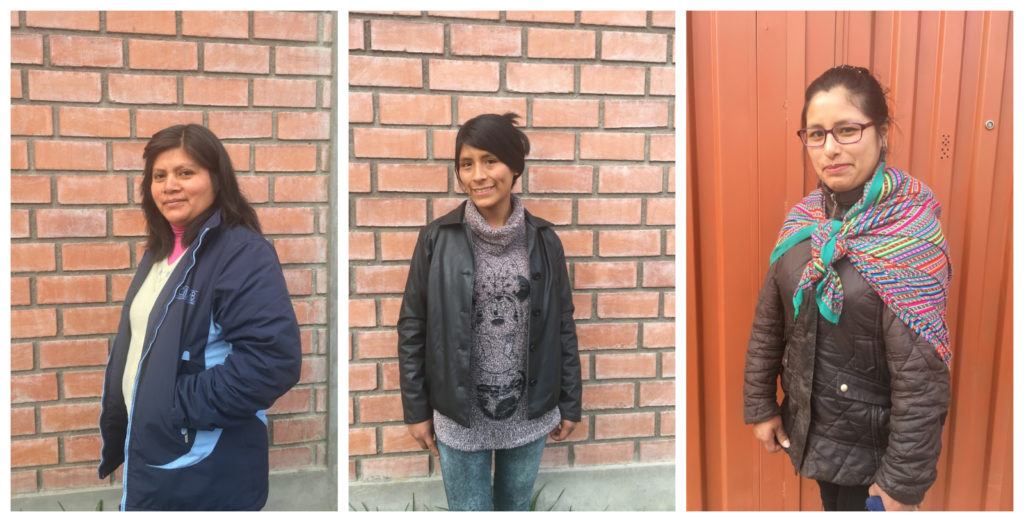 Rosario (and her son) and Nancy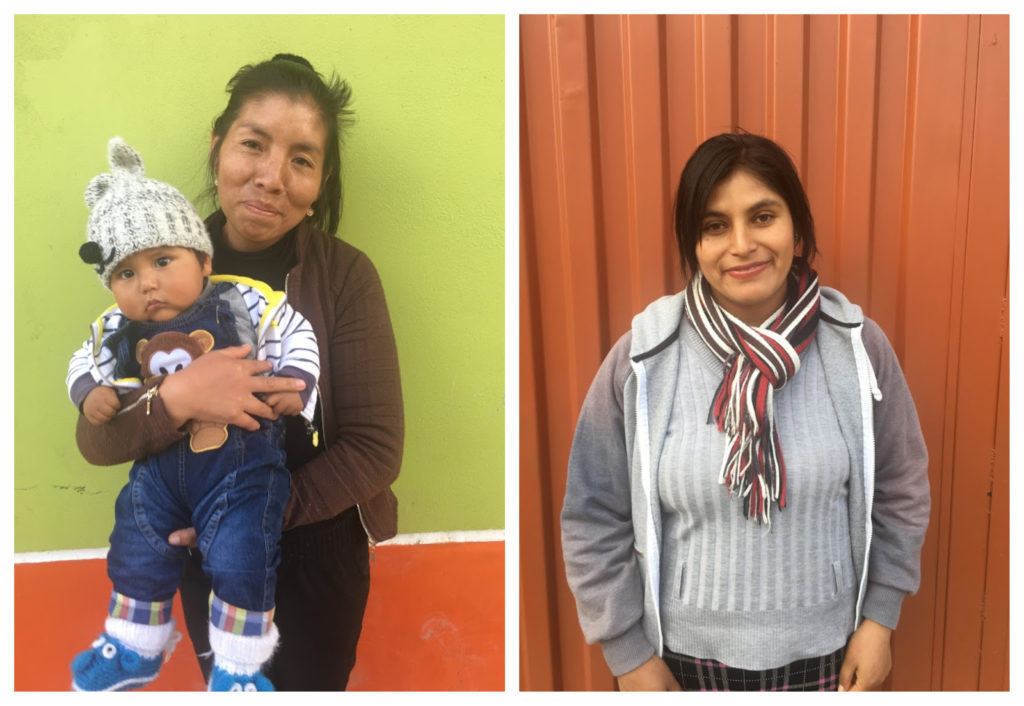 Inspiration behind this year's Christmas card
Maritza was the designated Christmas card leader. She has been part of our economic empowerment program for years.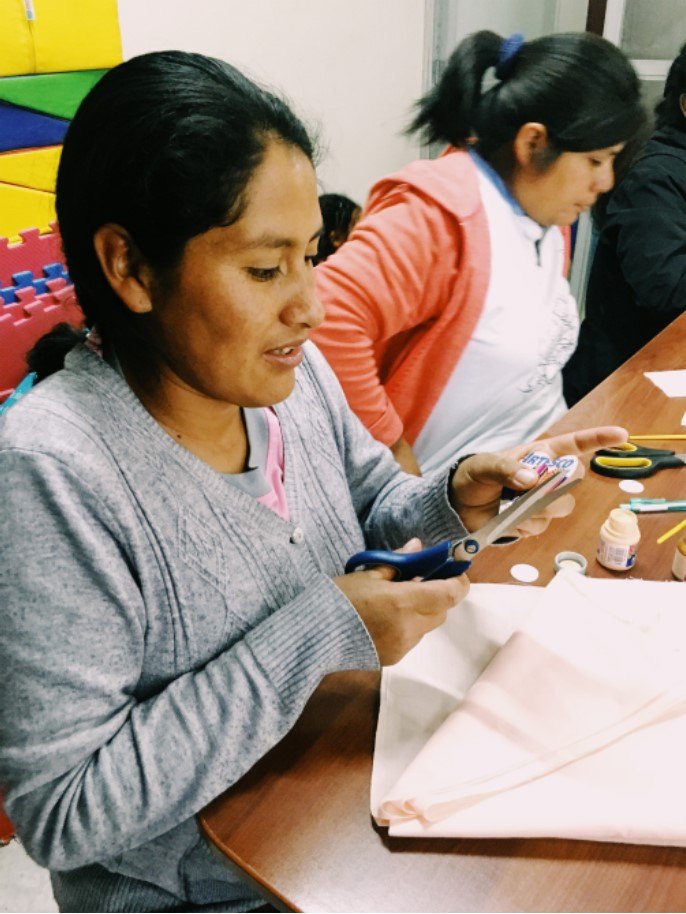 Here she shares with us the inspiration behind this year's card.
"We had the idea that with so many mothers with artistic talents, we could create a gift for our donors to show our appreciation. We wanted to make something beautiful. Something that would really show our gratitude to those who received it. We want them to feel how thankful we are.
This card is also a symbol of all the goodness and unconditional love that God has given us, His children. Not only were we able to give this opportunity to our mothers in the program to use their skills or to learn new ones, we were also, through the generosity and support of our donors, able to compensate our mothers for the work they did. To have a way to earn money that allows us to take care of our children, well there is nothing better than that."
The Making of Our Christmas Card
The team at headquarters shared the concept: to remember the true meaning of Christmas. With this in mind, the team in Peru came up with a couple of possible ideas. Here were some early drafts: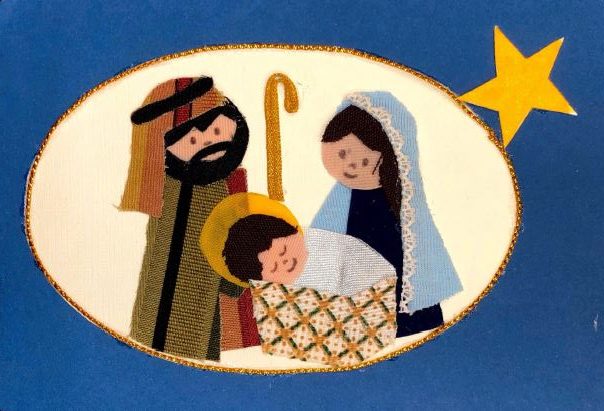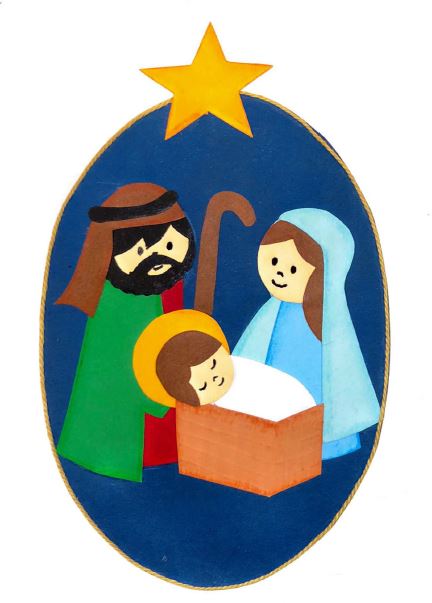 Using these ideas, we started to think about how to incorporate some of them into a Christmas card format.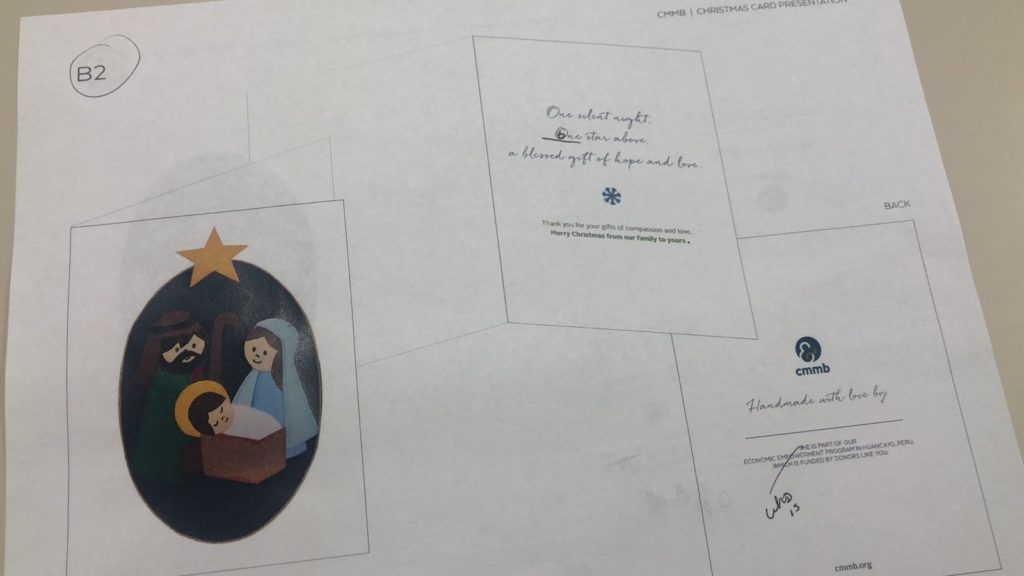 There were several iterations of the card. It went back and forth until all were in agreement of the key symbols that would tell the Christmas story.
First, the Christmas message: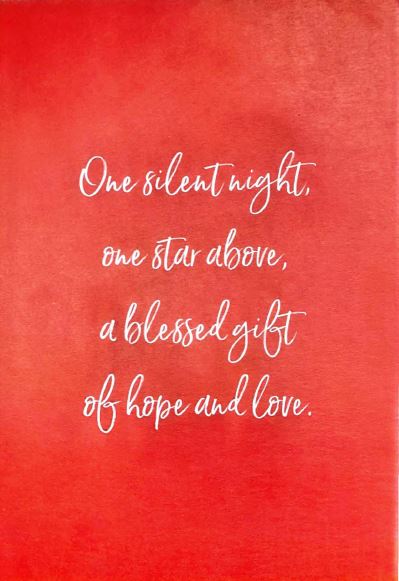 Then the art:
A Very Special Touch
Each card was signed by the mother who made it.
Then we worked on getting it JUST right

Words of Thanks
Finally, we crafted a special message for our compassionate and generous donors:

Putting it all together
Once all the pieces were cut and in order, the team of amazing women started to put it altogether.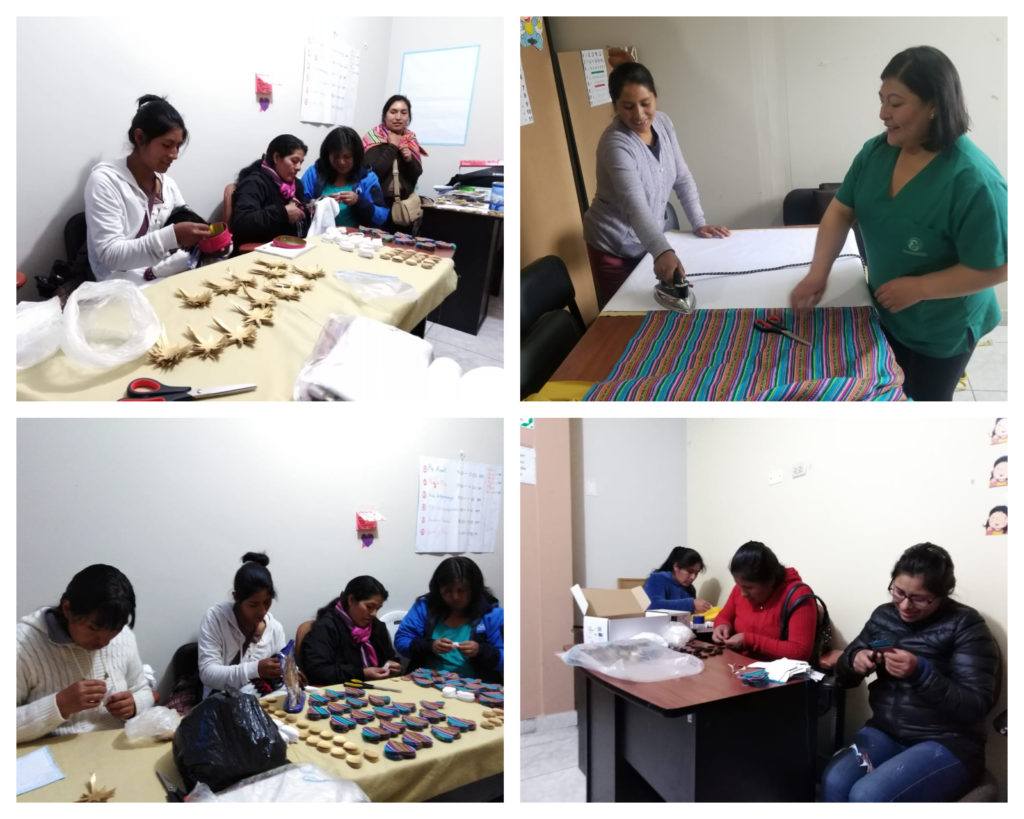 I want those who receive the cards I made to know that I made them with love, care, and enthusiasm. – Rocio.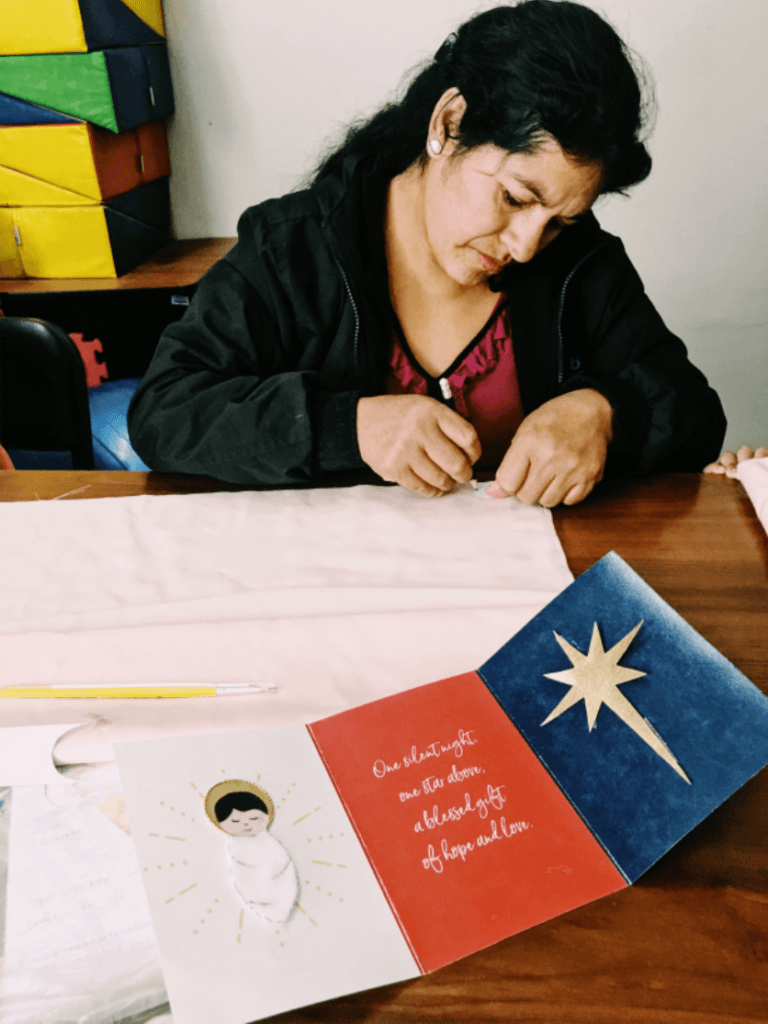 Beyond the Card: CMMB's Work in Peru
These women and their children are the heart of why we do what we do. We know that when we invest in women, they invest in their children.
"CMMB has taught me so much. I have learned about parasite prevention, how to seek treatment for my children, and how to keep a healthy and organized home for my family. I am so grateful for the time that CMMB has shared with me," says Rocio.
Angelica is another mother who benefits from programs that CMMB offers in Peru.
Angelica says, "CMMB has taught me many things. For example, I have learned how to prepare meals for my children. Meals that are rich in iron to prevent anemia, meals that are age appropriate, and the types of nutritious meals to feed my children.
We are making these cards with love and care because we know that they are going to travel very far. I want to thank CMMB very much for this opportunity and for always helping our children, our families, and all of us here in Peru."
Blessings for a Very Merry Christmas
"CMMB has many donors with such generous hearts who are always wanting to support our projects. This holiday season, we're glad we get the chance to show them how grateful we are for them and for what they do for our community here in Peru."- Maritza, Christmas Card Leader
For all our partners, supporters, volunteers, and friends, when you receive your card this Christmas season, we hope you feel the difference you are making in the lives of so many people around the world. Christmas is not about the presents under the tree, it's about the presence of love in your heart. These cards were made with love. May you feel it all the days ahead.
Merry Christmas!
---
This piece was written by Jolynn Meza Wynkoop. Jolynn is one of our international volunteers. She is a Water, Sanitation, and Hygiene (WASH) specialist serving in Peru.