CMMB Packs and Delivers 500 Birthing and Newborn Kits For South Sudan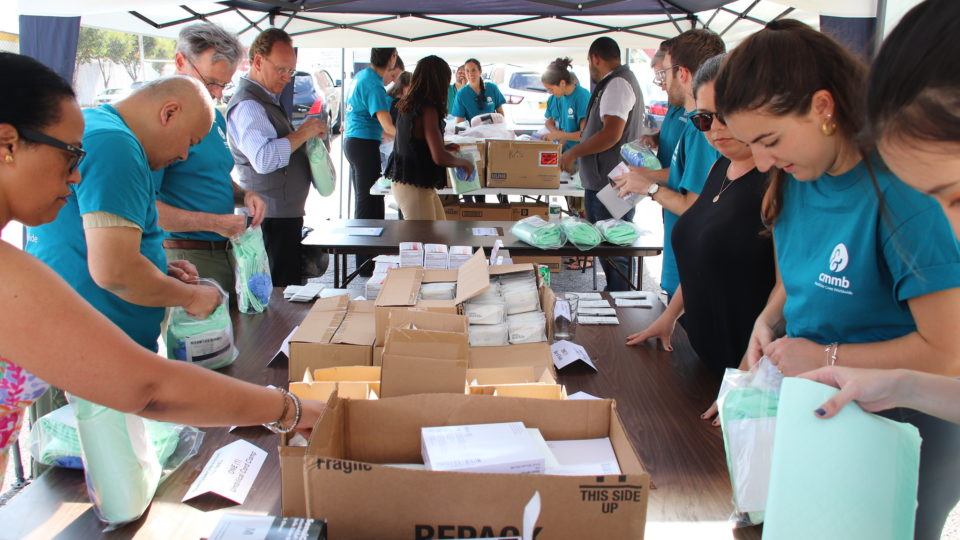 On October 2nd, CMMB staff gathered at our Long Island City distribution center to package donated supplies for distribution to South Sudan. At the "kitting "event, 30 staff members put together 500 Safe Birthing and Newborn kits that will be distributed through our Safe Motherhood project in Nzara.
The Safe Birthing and Newborn kits will be used by skilled birth attendants, mothers, and babies during and after delivery. The kits include two packages: a package for birth attendants and a welcome package for babies and mothers. The package for birth attendants contains essential equipment that allows for a sanitary and healthy birth. This includes: razor blades, sterile gloves, gauze, an umbilical cord clamp, and other items for safe deliveries. The welcome kits for babies and mothers include receiving blankets, a baby shirt and cap, sanitary pads, and other items to help welcome a child into the world. Both packages were placed in boxes and will be sent to South Sudan this week, where they will be used to ensure happy and healthy deliveries.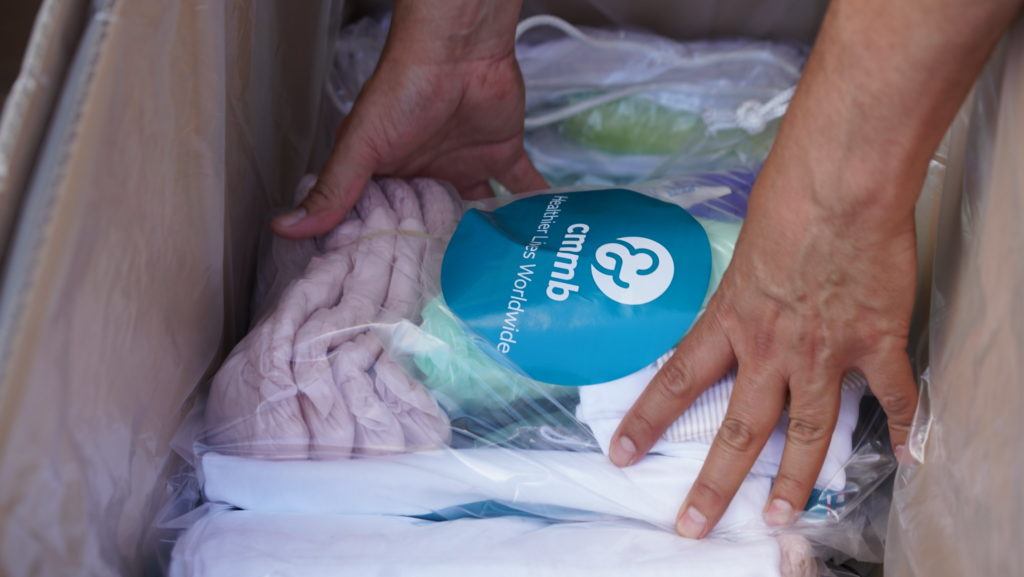 While the supplies in the kits may seem basic, they truly save lives. 
South Sudan has some of the highest rates of maternal and infant mortality in the whole world. According to UNICEF, less than 20% of births in the country have a skilled birth attendant present. Supplies in these kits decrease the likelihood of complications due to unsafe birthing conditions and give birth attendants the basic tools they need for safe deliveries. The kits also serve as an incentive to get women to come to the health facility to give birth. For many women living in rural and impoverished communities, seeking care is not culturally accepted or trusted. For some women living in rural and impoverished communities, seeking care can seem overwhelming. These kits give women a reason to go to the health facility, knowing they will receive clothes and other items for their new baby.
About CMMB – Healthier Lives Worldwide
CMMB (Catholic Medical Mission Board) is a global humanitarian organization with more than 100 years of experience in delivering the best possible health solutions to women, children, and communities living in poverty. To learn more, visit About Us.