Mercy Health is Making a Difference in Côtes-de-Fer
On March 20, 2017, in partnership with Mercy Health, CMMB officially opened The Bishop Joseph M. Sullivan Center for Health in Côtes-de-Fer, Haiti. This hospital is serving more than 50,000 people, who until now had to travel 90 miles and a three-hour trip over difficult terrain - a journey that was physically and financially impossible for most residents.
The CEO and President of Mercy Health, John Starcher, along with the eight members of the Mercy Health medical mission team, and many other big supporters of the health center attended the celebration. Take a look at some of the beautiful moments that were captured.

---
There are many ways the Mercy Health family can continue its amazing involvement with the Bishop Joseph Sullivan Center for Health and continue making a difference in the lives of countless vulnerable families.
Opportunities to Volunteer:
We are seeking women and men who embrace the call to serve others and are willing to donate their time to make a difference in the lives of the Cotes-de-Fer families. Learn more about the opportunities to volunteer within the Bishop Joseph Sullivan Center for Health:
Mission trips
Longer term placements
Clinical rotations at the hospital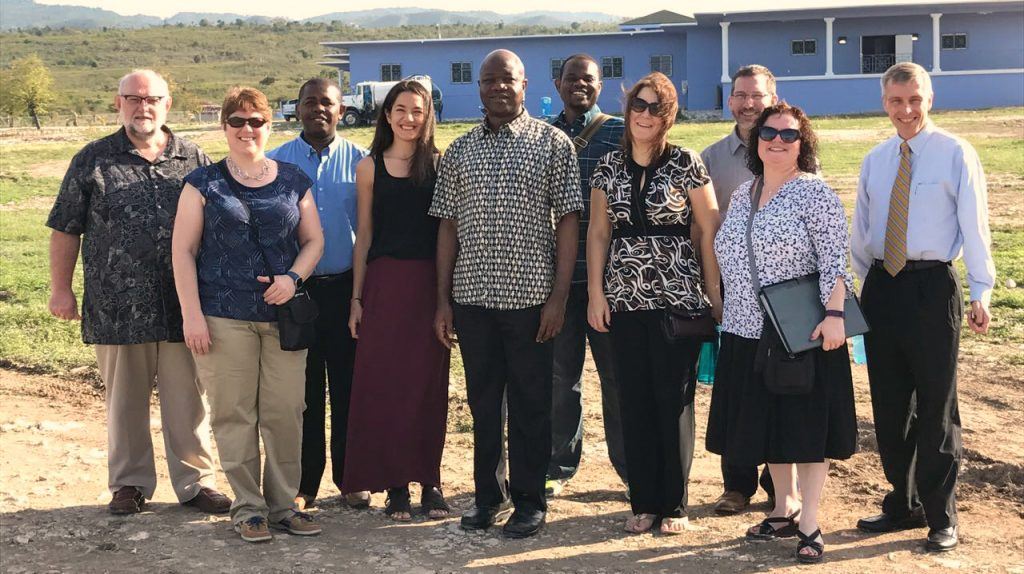 ---
The Cornelius $1 Million Challenge
The hospital in Côtes-de-Fer is now open, but there is still work to be done. The James M. Cornelius Family Foundation has pledged $1 million to help with the next phase of the health center, and they are challenging us to act.
The challenge: to raise a total of $2 million to complete work on the hospital. Jim Cornelius will match, dollar for dollar, your generous donation, up to $1 million dollars.
What the money will be used for::the completion of critical buildings, supplying medical equipment, supporting staffing and training of the facility, and ultimately ensuring the life-saving delivery of quality healthcare.

---
For the Most Marginalized, An Angel
After many years of working in impoverished communities, we know that the most marginalized are too often forgotten. Simply said, they are too vulnerable to participate in other outreach programs because of their extreme poverty.
The Angel Investor program
 is designed to transform the lives of the most marginalized families. More than 20 children in Haiti already have Angel Investors, but there are so many more in desperate need. When you become an Angel Investor you are directly paying for:
A monthly supply of nutritious food & clean water for a child who is severely malnourished ($80 per month)

OR

Health insurance coverage at the health center, regular visits from a community health worker and access to clean water ($45 per month)

OR

The education of a child, including school fees and all other related costs including a uniform and school supplies ($30 per month)
Meet your angel today here below.