"I Am the Way and the Truth and the Life."– Your Weekly Reflection from CMMB
By CMMB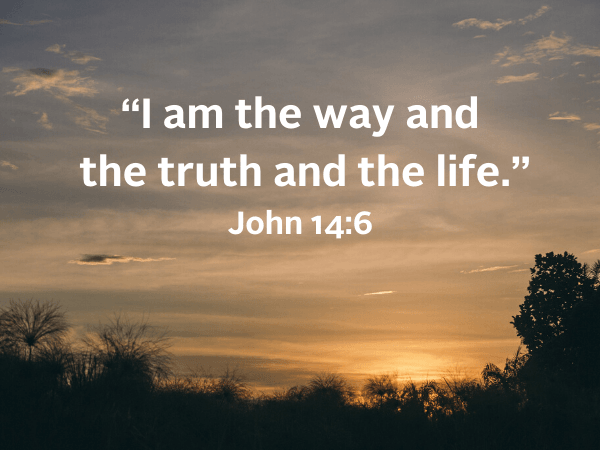 Today's Gospel, on the Fifth Sunday of Easter, tells of a story before Jesus' Passion. Jesus tells his disciples that he is going to prepare a place for them in his Father's house. He promises his disciples that where he is going, they will be able to follow. Yet Thomas questions Jesus, as the disciples do not know where he is going or how to get there. Jesus explains that he himself is the way, the truth, and the life. In knowing and loving Jesus, the disciples now love God the Father.
Because of faith in Jesus and God, the disciples will do the work of Jesus and more after his departure.
Jesus continues to give to us in our lives. Jesus, being one with God, can be examined in light of the familial relationships we share with our own parents. We emulate the traits of our parents– of our mothers.
"A society without mothers would be an inhuman society, as mothers always know how to show tenderness, devotion and moral strength, even in the moments of greatest difficulty. Mothers often also transmit the deepest sense of religious practice. … It is a message that mothers who believe know how to transmit without much explanation; this arrives later, but the seed of faith is planted in those first precious moments. Without mothers … faith would lose a good part of its simple, profound warmth." – Pope Francis
Our faith in Jesus guides our actions of goodwill. Mother's, or any special woman, are also our role models. From them we learn invaluable lessons about life, love, and how to care for others. The values we learn from our mothers, or female role models, are the ones we then pass on to our own children. We know the impact empowered women can have on the health and well-being of their family– even their entire communities. This belief is evident in our work.
Women and children are at the core of our mission. Healthy and educated women are better able to raise healthy daughters and sons who will do the same for their own children.
It's more important than ever that mothers, in their role as universal caregivers, are educated on how they can protect their families.
A woman holds her family together and strengthens her community. Mothers and grandmothers are the center of families, playing an essential role in creating and sustaining healthy households. In their universal role as caregivers, women are invested in the broader community, taking responsibility for caring for the sick, the elderly, and orphans.
As an organization, CMMB's focus on helping mothers is inspired from seeing the care, love and commitment mothers bring to their children, families and communities so that all may live better, healthier lives, many times in the face of great adversity.
We would like to wish you all a Happy Mother's Day and thank you for the love you bring to us all.
In grace and peace,

Bruce Wilkinson
President & CEO, CMMB