"My Heart and Soul Are in Ukraine"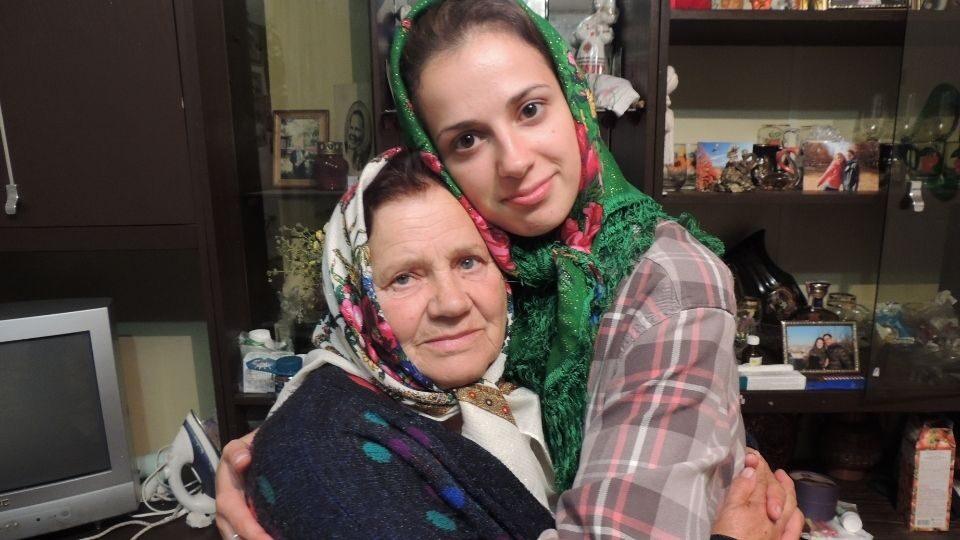 Ukrainian women are bearing an incredible burden as this war continues to unfold— carrying their young children in their arms across borders while leaving behind husbands, brothers, fathers, and sons. We share this letter in honor of International Women's Day and in light of the heartbreaking events occurring in Ukraine.
---
Dear Friend,
My name is Angela, I'm a wife and new mother privileged to be living in safety in New York, but I originally hail from Kyiv, Ukraine. My heart and soul, however, are with my family members in Ukraine; grandma, aunts, cousins, and their young children, who are going through the trauma of war.
On February 24, Russia unleashed an unprovoked invasion of Ukraine, which has included shelling of residential areas and laying siege to major cities. Every morning I wake up and anxiously message my family members to make sure they are alive. I try to work but I am glued to the news, helplessly witnessing the humanitarian catastrophe unfolding in Ukraine.
"Every morning I wake up and anxiously message my family members to make sure they are alive."
I'm especially worried about vulnerable populations in Ukraine, including the elderly like my grandma and children like my goddaughter, Sofiya. The images I've seen haunt me and bring me to tears: children with cancer undergoing chemo treatments in cold underground bomb shelters, newborn twins orphaned by shelling, tearful goodbyes between fathers and their children at crowded railways, disabled persons trapped in their homes and throwing notes out of their windows to ask for food and water. The scale of the tragedy is hard to comprehend.
Among the most pressing needs are lifesaving medical aid. Over 1.5 million Ukrainians have been  forced to leave their homes and country and are in desperate need of medical supplies to stem the loss of life.
The time to support innocent Ukrainian lives is now. The need is urgent. I have been fervently praying for peace and safety of my birthplace. Please join me in my prayers and in doing all we can to save lives of Ukranians inside and outside the homeland. Your support means so much, let us show the people of Ukraine that they are not alone in their suffering.
Thank you,
Angela G.