Nelson Mandela Day: Embracing Legacy and Obligation
By Samantha Allan, Communications Intern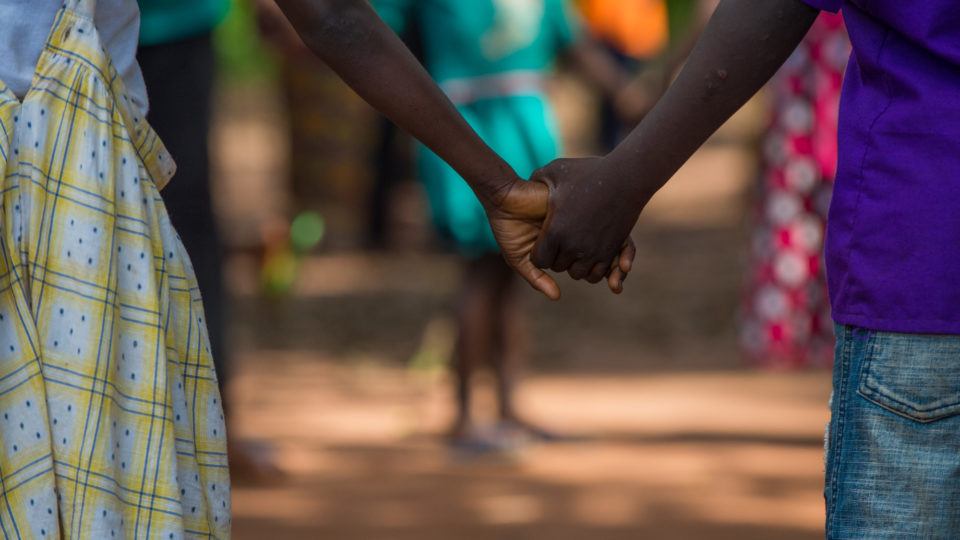 For over a decade, our global community has come together every year on July 18 to recognize Nelson Mandela International Day—A day commemorating the Nobel Peace Prize winner's relentless advocacy for equality, dignity, and peace.
Nelson Mandela's legacy is an inspiration to so many. But for us at CMMB, it's also a source of moving motivation.
Today, as we celebrate the progress Mandela helped make possible, we cannot ignore the work that's yet to be done. Especially, when it comes to ensuring everyone, everywhere, can live a healthy life. And today, in a world where 45 million children still suffer from malnutrition, we are committed to addressing the inequities that make this a reality.
"Giving children a healthy start in life, no matter where they are born or the circumstances of their birth is the moral obligation of every one of us"—Nelson Mandela
Standing up against childhood malnutrition
A startingly common barrier to childhood health, malnutrition can have lifelong, if not deadly consequences. A malnourished child cannot grow or learn as they should. Their chance of a bright future is threatened, all because they do not have access to the nutritional resources they need to stay healthy.
But together, with partners and supporters, we're changing this reality.
With you, we're making strides against malnutrition by supporting mothers with the health knowledge they need to keep their children properly nourished during those very first months, like the health benefits of breastfeeding and more.
You also help us train and equip community health workers to supply emergency therapeutic foods to malnourished children and make hospital referrals when needed. When a child regains their health, your support continues its work as local health workers provide and monitor children for intake of nutritional supplements like Vitamin A, iron, and folic acid. This work is lifesaving and restores bright futures—a promise that every child, no matter where they're born, deserves.
Striving for health equality today and every day
At CMMB, we keep Mandela's commitment to equality and peacekeeping values close to our hearts—And our mission. On this day and every day, we invite you all to join us in our work to contribute to a world in which health and human dignity are shared by all. As Mandela says, giving children a health start in life is an obligation we share.
The actions we take today help build a brighter future tomorrow!