Improving Newborn Health in Peru during COVID-19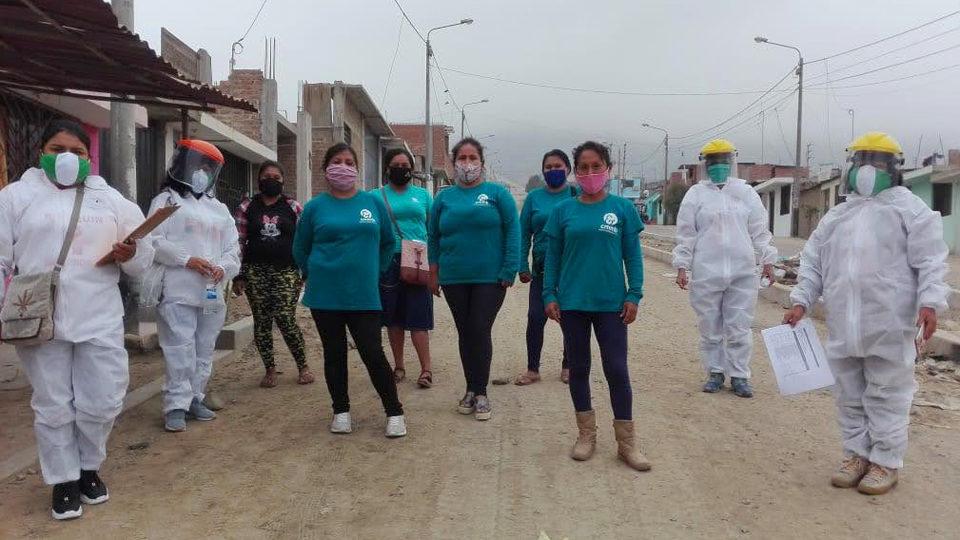 Improving Newborn Health in Peru during COVID-19
Poverty, food insecurity, and access to clean water are impacting children's growth and healthy development in Huancayo and Trujillo, Peru. High rates of anemia and chronic malnutrition plague children under the age of five and pregnant women. At the same time, poor sanitation and limited access to clean water make water-related illnesses common.
Since 2014, CMMB has partnered with the Bon Secours Mercy Health and Johnson & Johnson through our First 1,000 Days project to support mothers and children with life-saving health and nutritional services, as well as critical education, in Peru.
This year alone, between January and June 2020, amidst the challenges presented by the COVID-19 pandemic, CMMB served 4,662 children under the age of five and 4,328 mothers. In addition, CMMB trained 133 community health workers on the health and nutrition of children and pregnant women.
Working in the Context of COVID-19 
Peru has become one of the world's worst coronavirus hot spots. The crisis has exposed deep-rooted inequality in Peru. In the areas where CMMB works, only two in three households have access to running water.
To respond to this crisis, the CMMB Peru team expanded interventions to include pandemic prevention and relief. As part of the effort, CMMB responded by distributing personal protective equipment (PPE) and cleaning supplies to 17 health facilities as well as 409 health personnel and community health workers. CMMB educated communities on how COVID-19 spreads and ways to prevent infection.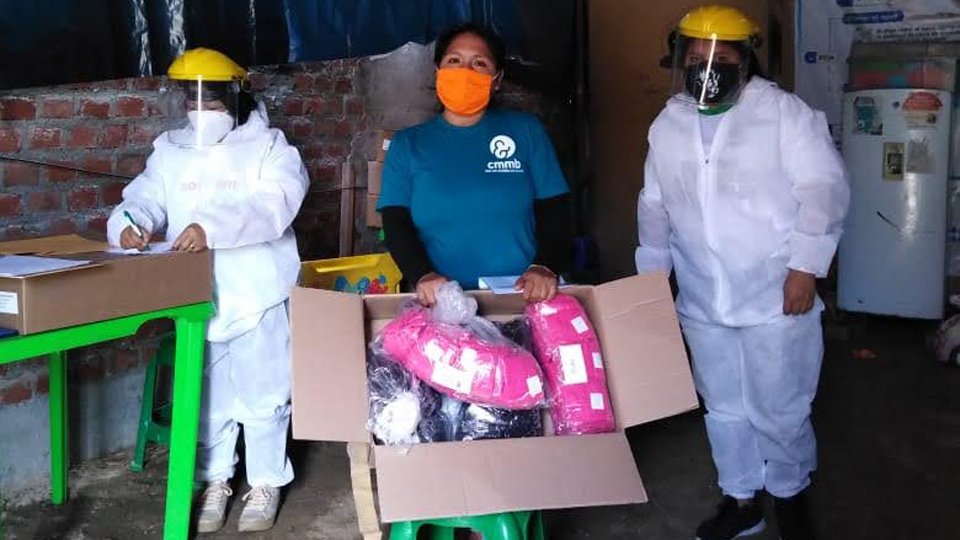 This work continues to be extremely vital as the rate of COVID-19 infection in the communities Huancayo and Trujillo still remain high.
Implementing New Strategies to Improve Newborn Health
COVID-19 redefined CMMB's approach to reaching the most vulnerable women and children in Peru. Due to restrictions on public gatherings and social distancing mandates, CMMB Peru reimagined interventions in order to safely ensure that communities continued to receive the care they need.
CMMB designed a telehealth and telecounseling strategy in order to continue to provide training and care. The team placed more than 18,000 phone calls to caregivers to advise on hygiene, nutrition, and preventive care associated with COVID-19, among other topics.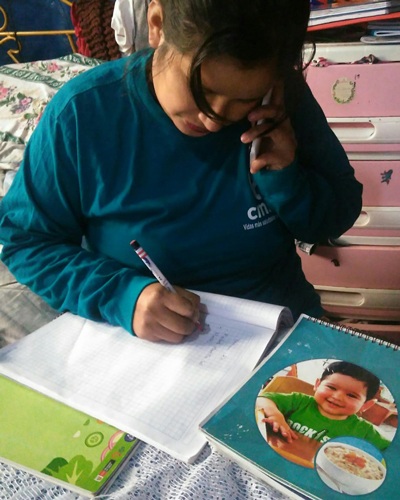 For example, while it was not possible to conduct hemoglobin testing for anemia, CMMB put together educational videos to be sent to caregivers' cellphones to educate them on anemia prevention. It was possible to conduct follow up through phone calls, video calls and WhatsApp groups.
"I am happy to help my community to be more aware, because when we take care of ourselves, we are taking care of everyone."
CMMB conducted training sessions that featured virtual workshops, demonstrations and counseling sessions. Mothers and caregivers learned the importance of nutrition and iron-rich foods to prevent anemia and healthy diets for children based on age. In addition, community health workers were also supported with virtual trainings on the topic of nutrition.
"The pandemic has caused many changes for everyone—that has forced us to learn other ways to support those who need it most," said a community health worker trained by CMMB. "I am happy to help my community to be more aware, because when we take care of ourselves, we are taking care of everyone."
Clean water and sanitation are essential for good health. Training sessions for community health workers and families also focused on healthy handwashing practices, water consumption, and sanitation. Sessions took place through phone calls and were supported by the distribution of educational videos.
In other sessions, CMMB trained and counseled women on self-esteem and domestic violence prevention, in response to the increase of violence against women during COVID-19.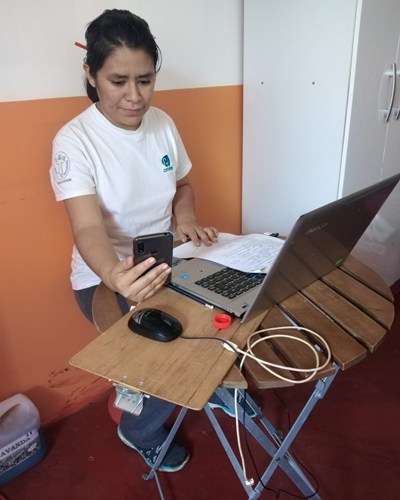 Through the power of digital media, CMMB continued to provide care and support vulnerable families in Huancayo and Trujillo despite the challenges presented by COVID-19. Thanks to the success of this strategy, healthcare workers will continue utilizing telehealth and telecounseling to serve their communities.
Continuing Our Work to Provide Health Solutions
In addition to our work within community households, CMMB partnered with local government and health authorities to strengthen maternal and child health programs and basic sanitation. CMMB empowered community health workers in the quality of their training and the important role they play.
Despite the challenges presented by COVID-19, CMMB continues to see change in the communities we serve. CMMB is committed to providing the best possible health solutions to women and children in need for years to come.