"I Get Paid in Smiles." – A Conversation with Child Protection Officer Mulemba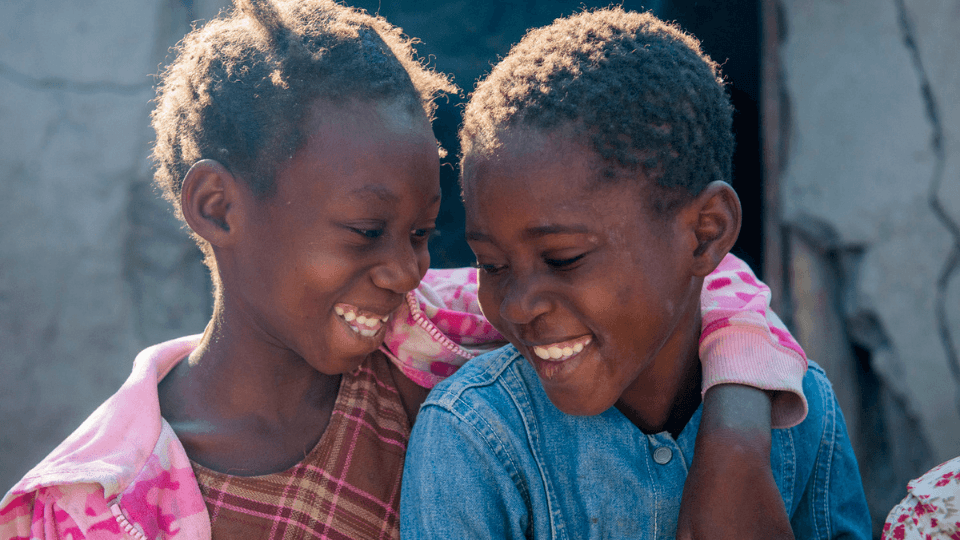 Mulemba joined CMMB in Zambia in November 2018 as a project officer for the Service Efficiency and Effectiveness for Vulnerable Children and Adolescents or "SEEVCA" project. Mulemba now works for CMMB as a project officer, coordinating three projects, which are Kusamala, Kusamala plus, and the Improving Nutrition and Safe Feeding practices.
Kusamala is a child protection project that builds Zambia's capacity to provide stable, protective, nurturing family environments for children. The Improving Nutrition and Safe Feeding Practices project is jointly led by CMMB and SPOON. The project is working to improve the nutrition and feeding practices for children with disabilities and those currently in or leaving, residential care.
---
"I want to be a part of the people that help children to realize their potential in all its fullness."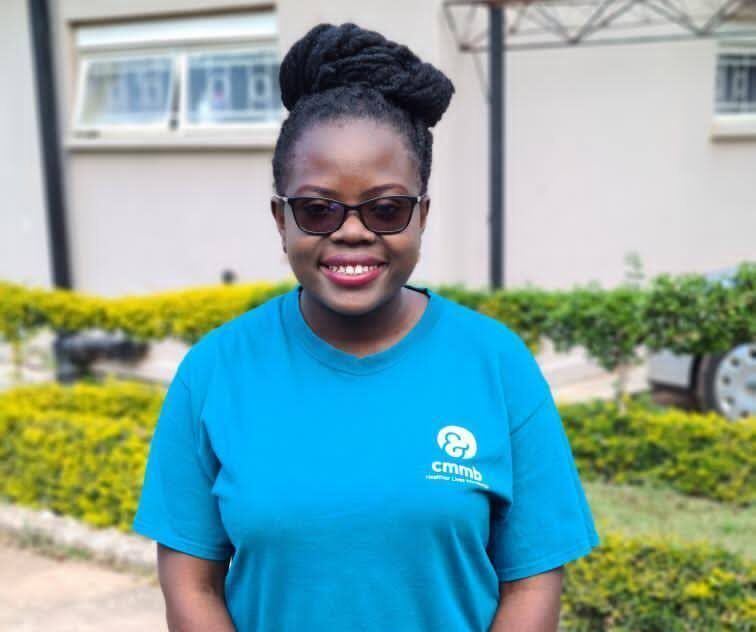 Tell us a little bit about yourself and what brings you to CMMB.
I graduated from university in 2012 and joined a bank, but I felt within the banking and business world, I didn't quite fit in. In 2016, I joined World Vision Zambia, working in child protection. I immediately felt like this was where I belonged and that this is what I've always wanted to do. I also realized at that point that I really like working with children. I went back to school to do my post-graduate degree and I wrote a report on the effectiveness of child participation in child-centered NGOs. So, when I was offered the opportunity to work with CMMB on the child protection projects, I was desperate to go. I guess I found my passion, which is working for the welfare of vulnerable children and adolescents.
"In Zambia, you find that children are really not given a platform to express themselves, but having interacted with them, so often I felt I could be a voice for them and empower them to speak to things that affect them."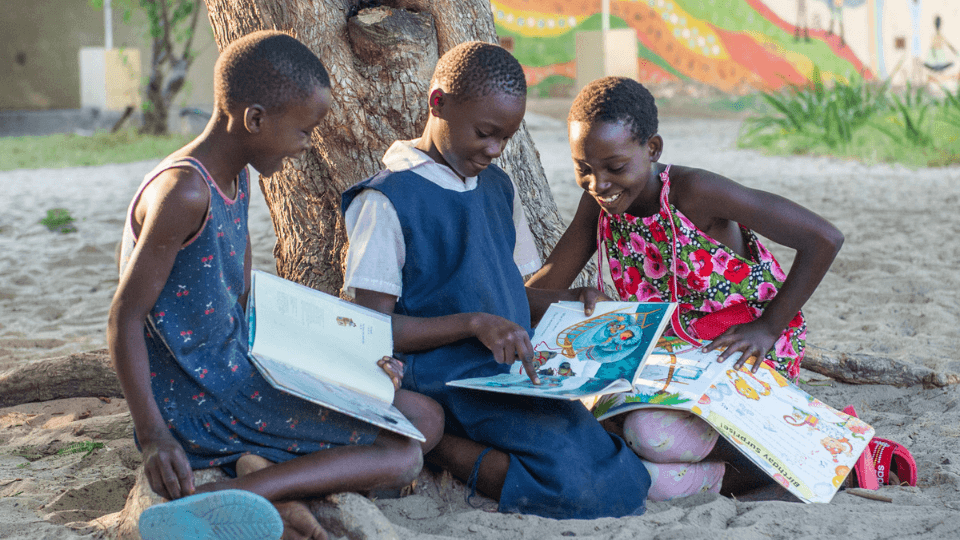 What had you seen in your country or in your community that made you want to support vulnerable children before you started working for CMMB?
Whilst completing my undergraduate degree, I did an internship with a child-centered organization, and I saw the many hardships that children face. I learned a lot about the holistic well-being of a child and what that entails and what society can do for that child. I thought to myself, I want to be a part of the solution that helps children realize their potential in all its fullness. That includes economic potential, health and societal participation. In Zambia, you find that children are not really given a platform to express themselves but having interacted with them so often I felt I could be a voice for them and empower them to speak to things that affect them.
Going forward, I would like to see a situation where we have full participation of children and that this country's policies promote a positive environment for children to thrive.
While working for CMMB, what have you seen that made you want to continue supporting vulnerable children?
When I started working with CMMB, I got exposed to children separated from their families, children at risk of separation, and the alternative care system. I started seeing how everything comes together when you empower the parents and how that trickles down to the house where they live. I saw how a child is more likely to stay within their home if everything is provided. I also realized if the parent is able to provide a loving environment for their child emotionally, mentally the child is not stressed and is unlikely to end up on the street.
So even in a family where there's low resources, if the child feels valued, loved and respected, then the outcome is better?
Yes!
What is the difference between the challenges children face in rural areas versus urban areas in Zambia?
Both urban and rural areas have issues, but there are discrepancies. In the rural areas, many of the issues are the long distances, for example, schools being very far away. Whereas in the urban areas we struggle with school spaces within a child's area because there are so many people needing to go to school. Similarly, you find that in urban areas, they usually have clinics close by to them, while in the rural areas the clinics might be far off. So, for a rural area, some of the interventions would be to bring the clinics closer. Whereas if people in urban areas aren't going to the clinic you would probably have to work with the health-seeking behavior. So, apart from school fees, which is an issue for both types of communities, I find that the differences in the needs are quite distinct.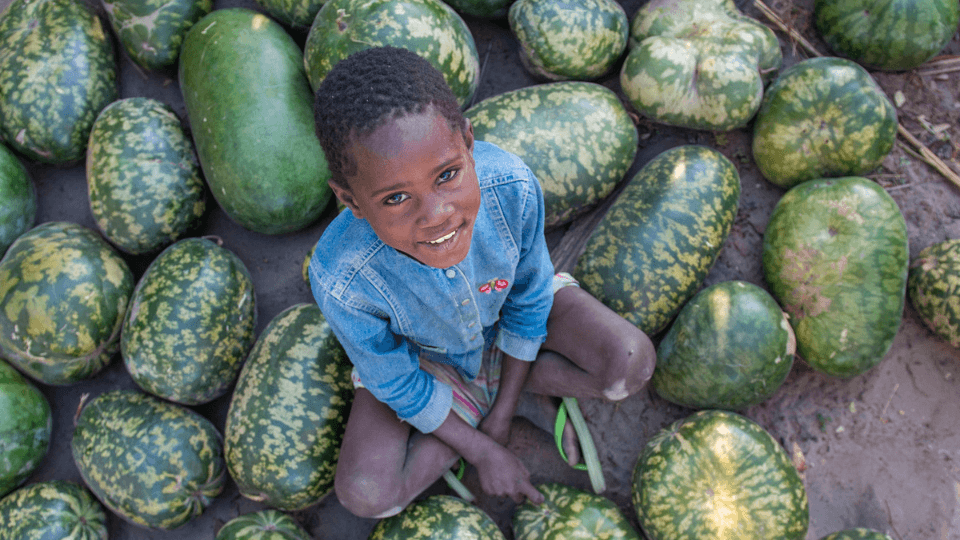 Another example is food. Many children in the villages are still able to get food because their parents are subsistence farmers. In the urban areas, if there is no food, they don't have the alternative to go to the farm. Their alternative at that point would be to go to the streets and beg for food. The children in the rural areas would not necessarily find themselves begging for food. In the urban part, you will also be dealing with issues of drug abuse, but in the rural areas not as much.
On the issue of alternative care and separation of children from their families, I found that in the rural areas it was very unlikely that the child would be separated from kinship, but in urban areas, like Lusaka, there are many street children and children in childcare facilities. In rural areas when a relative dies, there's already some sort of kinship there so children will be assimilated into the extended family. This is unlike the urban areas where children cannot be easily assimilated into the extended family because that might not even exist.
So, different environments will call for different interventions, but in each environment, I've always found an opportunity to learn and an opportunity to be innovative—to make sure that the interventions endure and that it responds to the problem at hand.
The innovation that you use to do this work in different contexts is probably one of the things that makes your work so interesting. Do you want to describe a typical day for you?
I'm going to give a scenario where I actually go to the field because I think that's more interesting. We will arrange with the health facility beforehand so they know we are coming and we can review the cases they are dealing with. When we get to the childcare or healthcare facility, we meet up with the volunteers and assess which cases are complete. Then, we'll see what challenges they are facing in other cases and find out from the community volunteers what support they need from us.
There are certain cases that cannot be dealt with at community level, so as a program officer, I try to contact my network within the child protection space to find who could assist us. For example, if a protection case is dragging, I could easily go to the child protection unit of the police service. We'll investigate the case with them and then they'll keep us updated. We constantly keep in touch until that case has been closed and each party involved is satisfied with the outcome.
Then, we meet up with the staff working with us as volunteers for championing male involvement in child protection. We also have days when we meet with the groups of men they have within the community. We sit together with the men and listen to what challenges they are facing, and we also listen to the facilitators. I'll make sure that each of these groups from the Kusamala project are being facilitated in the right manner and that we are actually experiencing change. On other days, we meet up with the beneficiaries so that we hear what challenges they face and collect success stories.
So what does your work in the field for the feeding and nutrition project look like?
I team up with a master trainer who schedules a site visit, and we ask the site to bring in the mothers of the children that we have in the program. We sit with the parents and ask what the challenges are with regards to feeding and nutrition. Then, the master trainer moves in and demonstrates how to position the child and the parents are able to see the right ways of handling the child.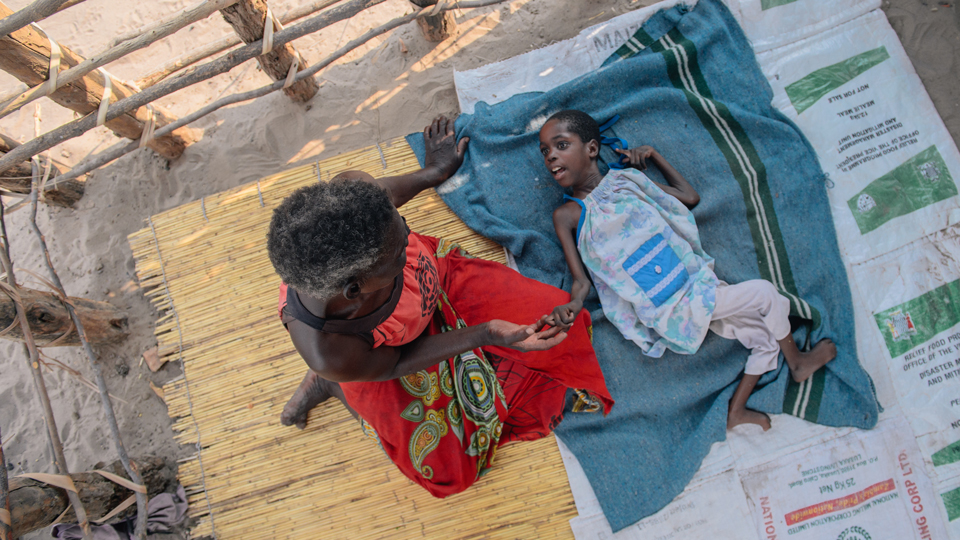 There are also days when I sit down with the government and other partners in strategic planning meetings—to plan for policy documents and also to present some of the findings from our projects. We feel when we present our findings to partners, our referral system works better because they know the challenges that the community is facing and then will influence policies through that data. We also learn from other organizations within these groups how we can best implement some of the interventions. We share where we're having challenges and they do the same.
Since I joined CMMB, we've completed the positive parenting handbook, which we worked on together with Save the Children and the Minister of Community Development and Social Services. We've also completed the child protection handbook for community volunteers. I think those are some of the key documentations that I have worked on since I joined CMMB.
"Start investing in the family first because when we invest in the family, we are investing in the children, and we know children are the future."
What is something that you would like people outside of your community or maybe donors or people who work at different CMMB offices to know about your work?
From my experience, I've noted that when the household itself is not stable, whether financially, emotionally, or mentally unstable, there is a risk of the children being separated and getting into the childcare system or childcare facilities, which is not the best place for a child to grow up in. Children are in need of not only financial help, but they also need more capacity to be built in terms of how to take care of the child emotionally.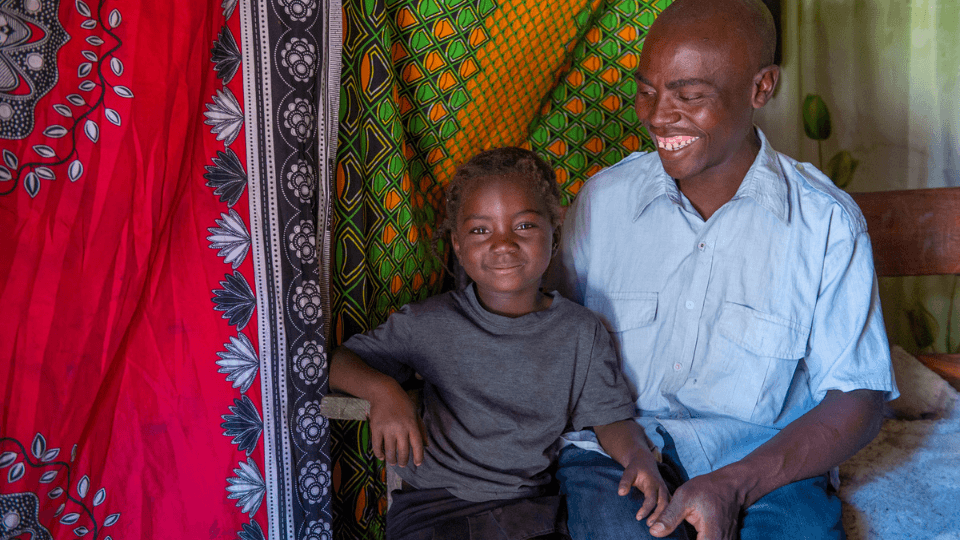 We also need more male involvement. Many of the children on the street and in childcare facilities left home because there's a father who struggles with substance abuse or subjects them to abuse at home. We need to really work on our family strengthening mechanisms, which are very low cost. I would say to everyone: start investing in the family first because when we invest in the family, we are investing in the children, and we know that children are the future. I think this is very key because if the family is strengthened economically and emotionally, they are more likely to provide for the child holistically.
Is there anything else you would people to know that you have learnt from your work?
Yes. When a child has a disability, the possibility of them ending up in a childcare facility is even higher because we have issues of discrimination and stigmatization at the community level. In addition, we see fatigue, you can clearly see that the mother of a disabled child is tired because the child needs a lot more care and they might be coming from a house that has a very low resource base. The mother cannot leave the child at home and find a job.
For children with disabilities, we need to draw attention to the fact that they are more likely to be malnourished because people might not have the patience. We need to bring more light to the linkage between disability and nutrition. I think the government and NGOs need to invest more in this—different players need to come together to see how we can complement each other's efforts in making sure that children with disabilities are cared for in the right way.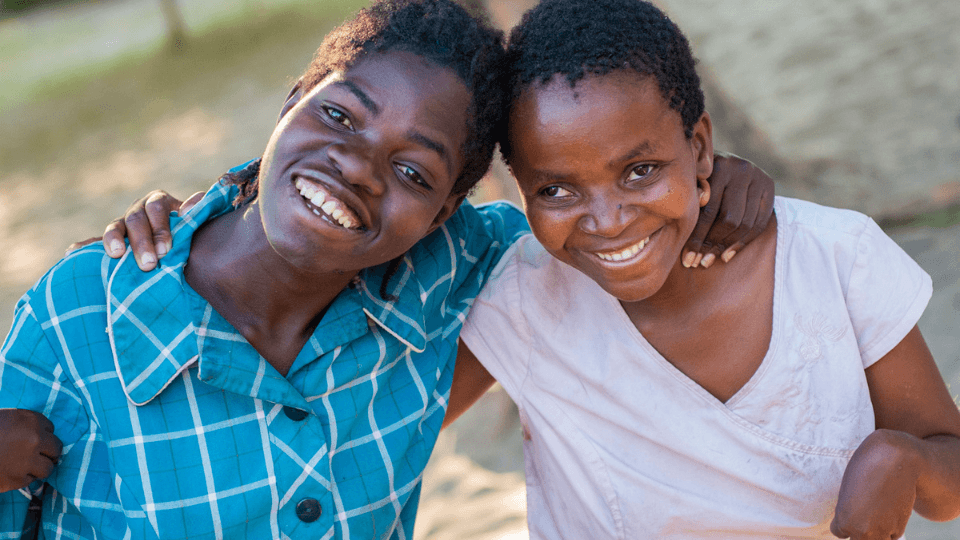 One more thing is education. There is a need to invest more in education with focus on children with disabilities. Special education schools are lacking. If you take an autistic child to an inclusive school, there is a possibility they might not get the help they need because the people there are not trained to handle that kind of case.
Finally, are you enjoying working on these projects at the moment?
Yes! We have invested a lot in system strengthening and in capacity building for the families that we work with. We are starting to see results at the household level and child level, especially for the feeding and nutrition project. The latter is relatively new, but it's been very satisfying for me to work on it. When I go out and see the children, I can see the improvements, and the stories that you get from them are absolutely amazing. I always say I get paid in smiles.
*All images are representative of programs.