Patiently planting powerful seeds—Your Weekly Reflection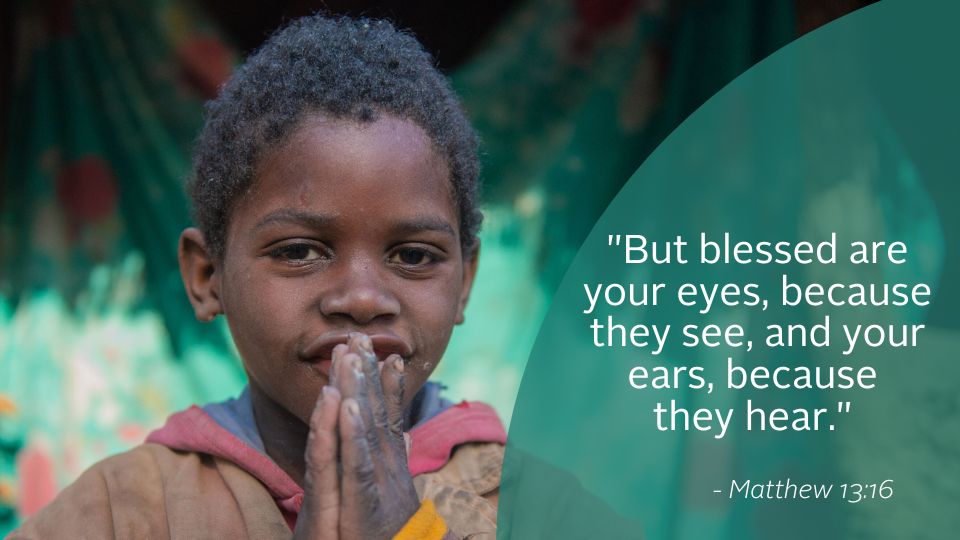 In today's Gospel, we join Jesus by the sea. It's here, surrounded by crowds along the shore, where Jesus tells The Parable of the Sower and his seeds.
"A sower went out to sow. And as he sowed, some seed fell on the path, and birds came and ate it up.
Some fell on rocky ground, where it had little soil. It sprang up at once because the soil was not deep,
and when the sun rose it was scorched, and it withered for lack of roots. Some seed fell among thorns, and the thorns grew up and choked it. But some seed fell on rich soil, and produced fruit, a hundred or sixty or thirtyfold." – Matthew 13:3-8
At CMMB, Jesus is our inspiration for our mission we strive to fulfill. As we work, every day, to achieve healthier lives worldwide, this parable offers a powerful reminder of Jesus' life-changing presence in our lives—and our mission.
Together, with Jesus, we can be the rich soil needed to nurture the fruitful results of our mission. It takes the power of faith, commitment, and patience. But in time, we know it will come to fruition, many times over. In many ways, this is among the most potent promises of our faith.
While we lay the foundation and celebrate lifesaving progress—one mother, one family, one community at a time—we also find gratitude. There is great appreciation in knowing that when we have given all we can, there will be others following in our footsteps. Together, over generations, our mission will continue until it blossoms into fullness, like bountiful fruit in rich soil.
We will conclude today's reflection with an excerpt from A Prayer of Oscar Romero.
"We plant the seeds that one day will grow. We water seeds already planted, knowing that they hold future promise."