Tackling Newborn Mortality in Peru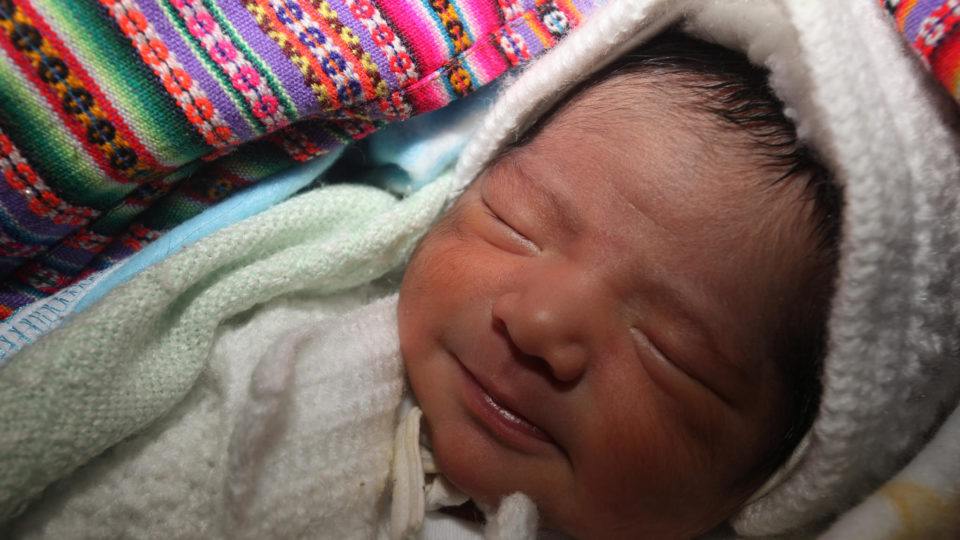 Where
Peru
Why
Reduce newborn mortality in areas where it is unusually high.
Funded by
Johnson & Johnson
When
2016–2017
What
In Peru, on average, 63 percent of child mortality occurs during a baby's first 28 days of life—in other words, during that period, 11 babies die of every 1,000 who are born alive. Between 2014–2015, in Junín, Huánuco, Loreto, Pasco, and San Martín, the number of neonatal deaths was nearly double the national average. Prime causes included maternal anemia,  babies' low birth weight or prematurity, newborn asphyxia, or sepsis caused by delayed access to essential care or substandard care quality.  
In its Present for Their Future Project, CMMB:
Helped prevent and reduce neonatal and maternal mortality and morbidity.

Improved the quality of newborn care provided by rural and periurban healthcare providers.

Strengthened

community-based surveillance and referral systems to ensure timely access and continuity of care for pregnant women and newborns.

Increased information provided to families about healthy attitudes and practices relating to pregnancy and newborn home care.

Addressed the social determinants of

health—nutrition

, water, and sanitation

—

by implementing the healthy houses model, which teaches families how to create more healthy, sanitary environments in the home to improve health outcomes for the entire family.

Consolidated the number of community health agents trained to provide information to mothers and to follow up within their communities.

Strengthened CMMB strategies by creating synergies with efforts by national, regional, and local authorities under the national program

Bienvenidos

a la Vida ("Welcome to Life

")

.