Rejoice! The First Sunday of Advent: Your Weekly Catholic Reflection
By CMMB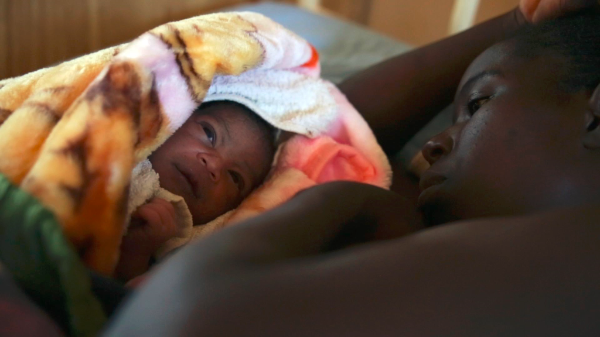 Rejoice!
Today is the first Sunday of Advent, which is also the first Sunday of a new liturgical year. The Advent season is a time of preparation for the coming of the Lord. It is also a time for watchful waiting. During Advent, we focus on the two central elements of our faith: the final coming of the Lord in glory and the incarnation of the Lord in the birth of Jesus.
Every mother knows the feeling of watchful waiting. We are blessed that so much of our work allows us to be included in a pregnant mother's anticipation. We share her joy, looking forward to the safe delivery of healthy babies. Moments like this inspire us.
Just a few months ago, during a mission trip to Zambia, we watched and waited with the staff at Mwandi Mission Hospital as their single ambulance raced off to answer an emergency call. More than 60 kilometers away, Namakando and her baby were suddenly in danger during delivery at a remote, rural health post. The ambulance returned with its precious cargo, and many hours later Namakando safety gave birth in the maternity ward. Healthy women and children like Namakando and her newborn are behind everything we do.
No one really knows the precise day and time a baby will arrive. Nor can we know the time and place of the coming of the Lord, so watchful waiting and vigilance are required. We hope that our beautiful Advent Calendar will help you prepare for the joyful season of anticipation, counting down the days to Christmas.
"… for at an hour you do not expect, the Son of Man will come."
– Matthew 24:37-44
*Today's reflection is inspired by and adapted from the Loyola Press Sunday Connection.