Serve with Dignity — Your Weekly Reflection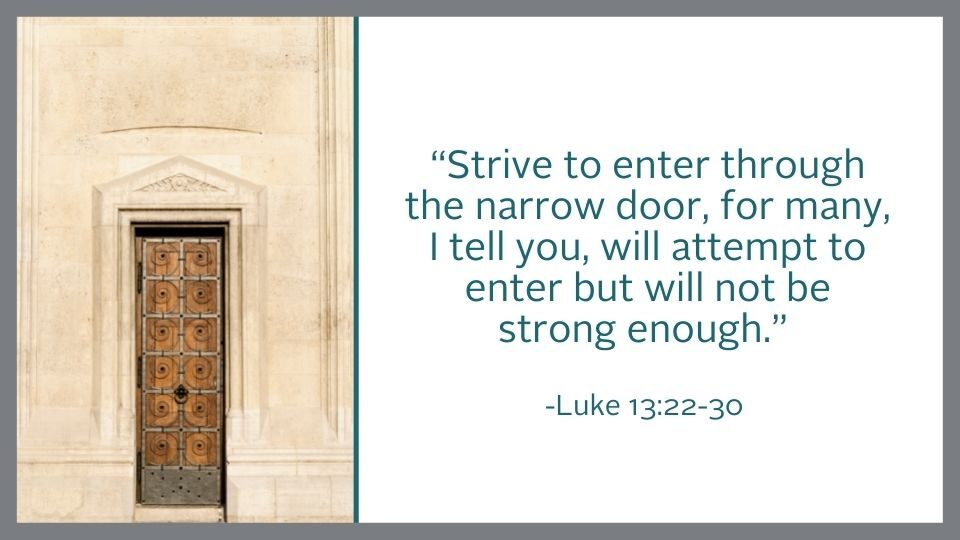 Subscribe to CMMB Weekly Reflection podcast on Apple podcasts and Spotify — and please leave us a rating and review. Sign up here to receive reflections straight to your inbox.
---
Today's Gospel reminds us that while God is willing to answer the door when we knock, we must be willing to demonstrate our faith in action—just as the disciples did. Those who seek salvation in the Kingdom of Heaven must seek it on earth by doing as Jesus did.
At CMMB, we ask what Jesus would do when we identify a mother who is struggling to feed her family or a child who fled his home because his parents could no longer afford his meals or education. We know that Jesus would take action, but it is his compassion and commitment to human dignity that we strive to emulate.
In our recently published Summer Impact Report, we celebrate some of CMMB's successes, including the completion of a child protection project in Zambia called Kusamala II. Aimed at expanding communities' capacity to provide stable, protective and healthy family environments for vulnerable children, the project is rooted in empowering families with the resources they need to build better lives for themselves and their children.
Nancy and her mom were among the individuals we reached with these resources. In today's reflection, we would like to share how their lives changed as a result.
Edah, one of the project staff, identified Nancy as a child at risk. She was living at home and had already passed her grade nine exams. Nancy, 16, was ready to start the next chapter of her education. Grade 10 could bring new learnings, friendships and hope for a brighter future.
Unfortunately, Nancy's family could not afford to continue her education. Learning more about the family's situation, Edah connected her with educational support. Because of this intervention, Nancy was finally able to return to school and begin grade 10.
Soon after, Nancy's mom was enrolled in a Village Savings and Loan Association (VSLA)—a self-managed savings and loan group facilitated by CMMB that provides participants a safe place to save money, acquire small loans, and pursue economic opportunities. With the training and resources provided by her membership in the VSLA, Nancy's mom can plan for her daughter's education and provide her with the tools she needs to be successful.
"I really thank you for your work," said Nancy. "I am now in school and looking forward to studying hard so that I can become a nurse and help save lives."
We are proud of Nancy and her mother—and look forward to seeing how Nancy decides to build her future. Our Summer Impact Report is filled with moments that make us proud. If you're interested in learning more about Kusamala II and other milestones, read our report.
Portions of today's reflection were adapted from and inspired by the Loyola Press Sunday Connection.