A Conversation With Seasoned Volunteer: Susan Hayes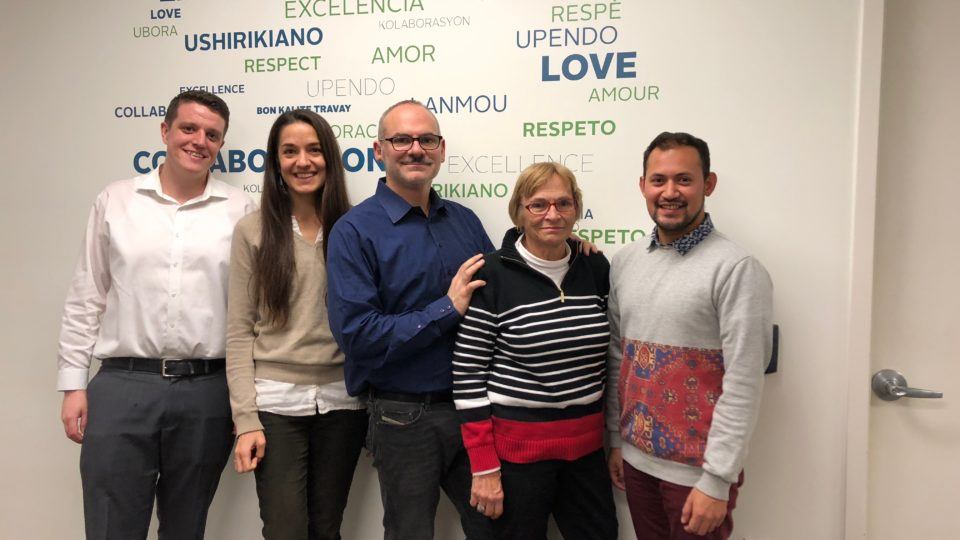 Susan Hayes is a seasoned volunteer, who has been making short-term volunteer trips to India since 1985. If you are familiar with CMMB today, you will know that we primarily work in five countries  – Zambia, South Sudan, Peru, Kenya, and Haiti. However, in the decades prior to implementing our CHAMPS program, CMMB supported individual volunteers around the world. Susan Hayes, was one of these volunteers.
We recently had the opportunity to catch up with Susan, and learned all about her very first trip over two decades ago and what has kept her going back ever since.
---
How it Began
Susan Hayes was an experienced nurse of 18 years when she found herself wanting to do more. She made a trip to her local library with a mission in mind – to find an international volunteer opportunity. That opportunity, turned out to be CMMB.
In 1985, Susan packed her bags and nursing expertise and embarked on her first mission trip to Madras, India. Little did she know at the time, just how big of an impact this one experience would have on the course of her life. As Susan describes, "Everything just kind of cascaded from that one little local trip to the library. I go, I come back, and then I go again. That's how it has gone for the past 33 years."
The Inspiration
The hero that started it all for Susan was Tom Dooley. He was her inspiration and ultimately, the reason she decided to pursue missionary work. When Susan was in high school, Tom Dooley was somewhat of an idol for her and her classmates. He served in the navy during the Vietnam war, and as a young adult during this time, Susan said, "We really lived and breathed it every single day, and Tom Dooley was one of the people who was trying to make a difference. And, that has really become my whole mantra – just make a difference, whatever that means to you."
Susan thought a mission trip was going to be one of those things she would do and cross off her bucket list,  "I thought if I could serve just once that would be that. But, here we are now."
The First Trip
On her first trip, and each one since, Susan volunteers with the Salesians of Don Bosco – an international organization dedicated to serving disadvantaged youth. She shared, "I have to say the first time I went I was treated just wonderfully. The Salesians do not leave stones un-turned. They take care of you, they feed you, and they care about your safety. They are very committed to the people they serve."
When we asked Susan what continues to stand out about her very first trip, she reflected on the hardship: "When I first went to India, people were dying. It was common to get up in the morning and see someone dying on the street." And in the clinics, she remembers seeing children suffering in the fourth stage of malnutrition, "Seeing children in this state really impacted me. Some of them got better but not all of them did. Even the children who survived, the implications of severe malnutrition at a young age are lifelong and often irreversible."
Just make a difference, whatever that means to you.
Today, Susan says things have gotten a little better – "When I first came people were dying on the street of infectious disease. The health has really gotten better since my first trip there. So, I looked for some other way to help and I saw there was a need for access to eye care. That is what I focus on today."
When asked why she continues to go back, her response was simple: "It is about the people I've met, and the connections I've made. All the children I have met there are unique, sometimes I recognize the ones I have served in the past. But, I have become very close to all the religious members of the Salesians that I serve with. They are all my heroes and have become great friends. They really are like a family."
The Challenges
Though Susan has witnessed many things change for the better in India, challenges still remain, some of which have to do with the long-term impact of diseases affecting children during the 80s' and 90s.' She explained, "India was still seeing instances of polio in 1985, that is why when you go there today, it is not uncommon to see a lot of people with disabilities living on the street. You see the impact of polio on communities even now, 20 years later."
Being witness to these challenges over the years has had a great impact on Susan. "There are still a lot of people living and begging on the street. And yet, we don't have a clue about how the other side of the world lives. You don't really get it until you see it for yourself. It is hard to describe the impact of that."
One thing that has stuck with Susan over the years is how differently healthcare operates in the United States than where she serves in India. Healthcare goes beyond just taking care of a disease, "It is more over there, and some of it is similar to social work. Really, it is about getting to people at the right place and the right time."
Another challenge she noted is simply getting service to people. "We just can't jump in the car and reach all the people who need help, it's just not the reality. You have to plan, you have to get permissions, and make transportation arrangements. There are many logistical barriers people might not think about."
The Importance of Sight
Why does Susan focus her efforts on access to eye care? Well, it is all about what's needed. "If you can't see and you can't read, you end up in the street when you are an adult. This reality is what inspired me to start focusing on eye care."
Susan brings eye exam supplies with her on every trip. She works directly in classrooms thanks to the support of the Salesians, and conducts eye exams for the students during their school day. She explained, "If the children fail the exam, I take them to the hospital. You know, you just can't go to Lenscrafters or anything like that. It doesn't exist there."
It's a Family Affair
In a way, Susan's passion for volunteering does not come as a surprise. She grew up in a Catholic family, whose generosity and faith guided their actions. "The values and faith component of CMMB is what drew me here in the first place." Susan told us a little bit about her father and the ways his generosity had an impact on her life, "I didn't realize until my father died just how giving he was. He had a business and I had no idea of the extent of his giving. But, he didn't do the hands on and I thought well, I can do the hands on."
Susan's parents passed on a legacy of giving to her and now she has passed that legacy on to her own kids. Many of her children went on to pursue volunteer opportunities, including her son Ted who joined us during our conversation at CMMB.
Ted is also no stranger to volunteer work and has gone on to follow in his mother's footsteps with the Salesians. "Everyone there knows me as Susan's boy. That is how much of a mark she has left on the people she works with. But, in simplest terms it changed me forever. It is not just seeing need – that is obvious. But, to identify and always to appreciate others. Not that I didn't have empathy before, I learned that very well not just from my parents but also from my grandparents who were always very giving and generous people. But to really witness that and to strengthen my empathy through being witness to that. We are just an accident of birth. I always think – what if it was me on the other side? It could have been me. Just meeting others and seeing a little bit of myself in them changed me forever."
It all comes full circle.
For Susan, watching her children follow in her footsteps has been so important. She explained, "It all comes full circle, you don't realize it when you are growing up, but then you see the difference. I see a legacy of giving that started with my parents and I now see it in my kids."
Why Everyone Should Volunteer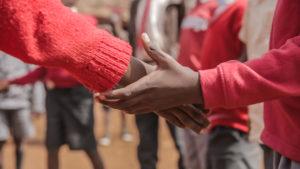 We asked Susan what she would say to someone who was thinking about becoming a volunteer – what should they be prepared for and what should they know?
Susan spoke of the growing process that begins when you serve others. She explained, "It is a growth thing and hopefully you do it while you are young so it makes a difference on how you spend the rest of your life. It pushes you in a direction of giving back, it teaches you how to give back. I think that's the most important thing. You do what you can do."
The moment I returned home I knew I would be going back.
Really, in the simplest terms, Susan has seen how volunteering gives the opportunity to meet people on the other side. To learn about cultures you would have never learned about and to see how different people live. She explained how the experience puts things in perspective "I find myself just thinking, well that could be me. It could be. The conditions people grow up in affect their options, their decisions, and their futures."
To Susan, it is important to understand the little things people need. "All these children need, I guess what everyone needs, is for someone to care about them. The impact of touch – both the physical and the emotional – is something we forget about. It makes more of an ongoing impact than you know."
---
We are proud of our volunteers. They inspire us. Thank you to Susan and her son Ted for their time, and for being sources of light in the world. May they continue to inspire and build their legacy of care, compassion, and service.