A Young Patient Receives Critical Care in South Sudan
October 28, 2019 •
Carrie Flaherty •
South Sudan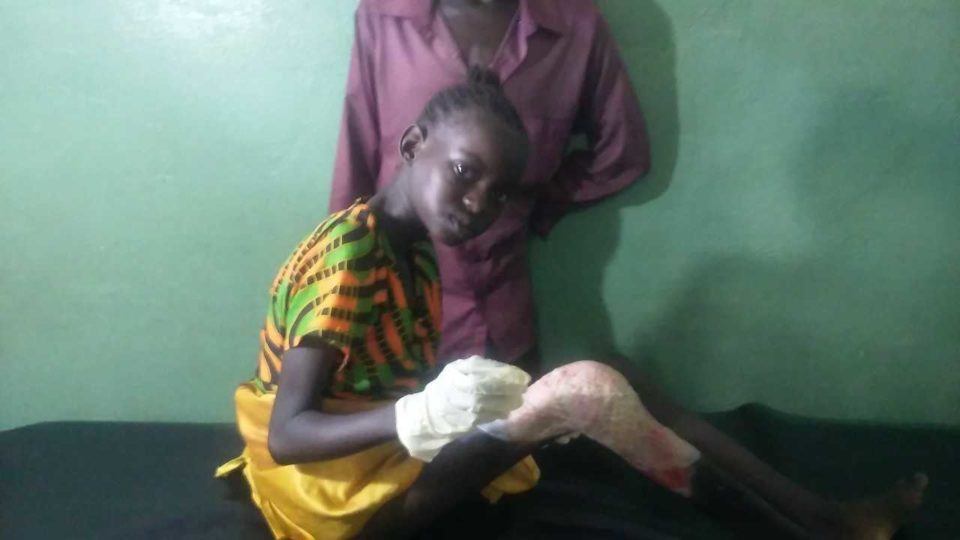 Carrie Flaherty is a nurse volunteer serving at St. Therese Hospital in Nzara, South Sudan. Here she reflects on a young patient named Joyce who when faced with barriers to accessing healthcare, almost went without. When Joyce's family first realized she was in need of care, they were unable to travel the long-distance to the hospital because of political instability and violence. Tragically, this is a reality for so many in need of care.
---
Joyce is a 10-year-old girl who arrived at St. Therese Hospital in Nzara, South Sudan one afternoon in late January. Even before I saw the small figure whimpering on a mat on the floor, my senses were accosted by the stench of rotting flesh. The history we received from her anxious father — what had started as a small laceration back in October, had progressed to a septic wound encompassing her right knee and a good portion of her thigh and lower leg. They live very far from the hospital, and were afraid to travel due to the threat of violence.
That is, until the wound and pain became unbearable, leading them to risk the danger of violence on the road to seek treatment. At first, the wound seemed so extensive, I feared she would lose her leg. However, after debridement of the necrotic tissue (dead tissue), it seemed that miraculously there was no involvement of the bone.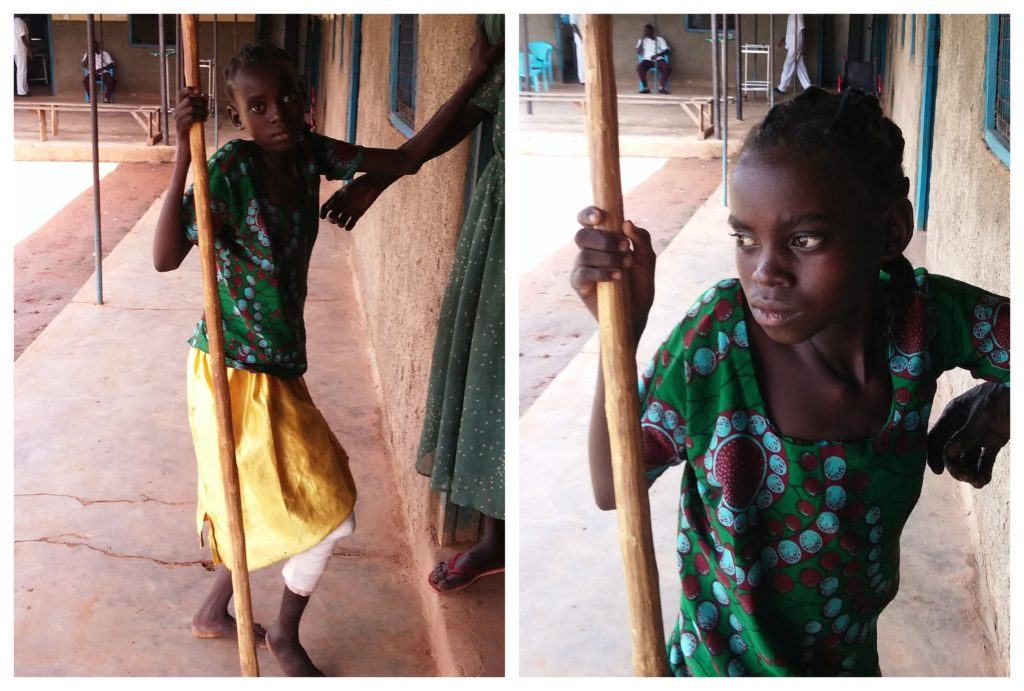 Over the past five months, little Joyce has endured rounds of antibiotic therapy, multiple debridements, a blood transfusion, and daily wound dressings. She has shown amazing resilience and while we have had some setbacks, her wound is slowly improving.
Joyce knows our routine, and though she still screams when I clean the wound itself, she assists in the other parts of the dressing change. After a lot of coaxing and some tough love, she is now able to ambulate with the aid of a walking stick.
I am hopeful that eventually she will be able to stretch the leg fully and bear weight on it. And while I look forward to the day when she is able to walk out of the hospital, I will certainly miss my little friend.