A Volunteer's First Impressions: One month in Nzara, South Sudan
June 22, 2022 •
South Sudan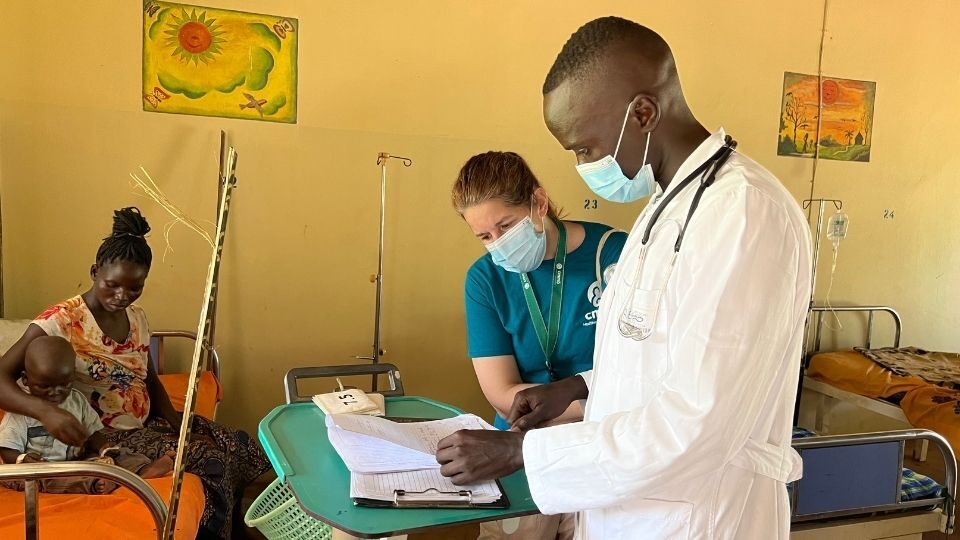 Brooke French is a nurse practitioner volunteering for CMMB in Nzara, South Sudan. Arriving in the field just over a month ago, we asked her to reflect on her first weeks serving. Her words remind us that volunteering is not only an opportunity to serve, but also a chance to grow, learn, and embrace a new culture.
---
I recently completed a month of volunteer work with CMMB at St. Therese Hospital in Nzara, South Sudan. I travelled for about one week to arrive. I flew every day for four days, with overnight stops because of Covid-19 test requirements and limited flight availability. I was in Yambio, South Sudan for two days, meeting with CMMB staff and touring facilities before traveling to Nzara. It was a pleasure to finally arrive on April 22, 2022.
The Saturday after I arrived, I went to the hospital and had the opportunity to round on patients with the medical director. It was a good opportunity to observe how things worked at the facility. I watched a couple procedures in the hospital's minor theater, the first being treatment for an abscess on a teenage boy's neck. I learned that this was the tenth time it has been treated. It was later discovered that this boy was prescribed medicine for tuberculosis, but never completed the treatment. This may be the reason the infection recurs.
The second procedure was with a young girl, who had an open wound on her face. The wound potentially originated from some sort of sting that occurred five months before. It was large and covered her left eye. I observed the debridement of her wound to remove infection.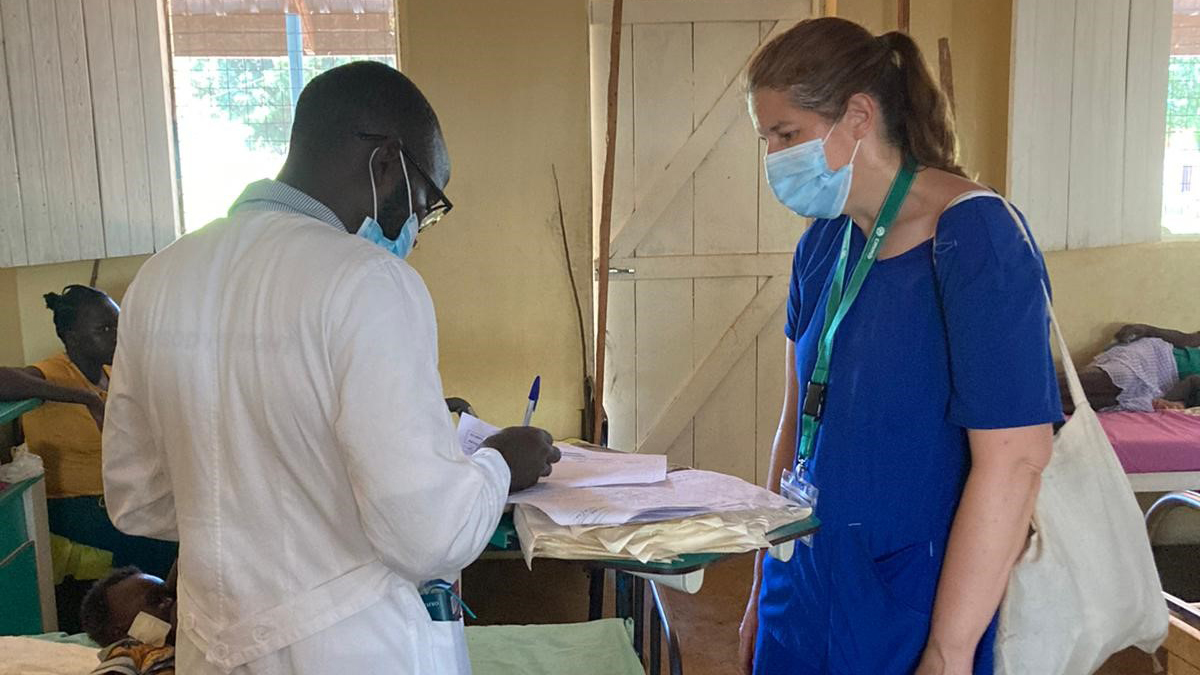 In the days that followed, I saw both children throughout the remainder of their hospital stays. They were eventually discharged, and I'm hopeful they will return for continued care.
Since then, I have been rounding on inpatient adults and pediatric patients. The learning curve is large, as I am seeing new diseases and treatment protocols. But I am also seeing a lot of the same complaints and diagnoses, which have helped me to better understand treatments. The best days are when I can contribute something to the treatment plans for these patients. Additionally, I've spent some time observing the emergency room and outpatient department. Learning about new disease processes and treatments is helping me become a better clinician. I am in the process of documenting treatment protocols and frequently used medication, which will focus a lot on malaria.
I enjoy Nzara and my colleagues around the hospital call me Sister.  People are generally kind and friendly, and I am often asked how I am doing. I am trying to learn a few words in the local language, Pazande, and have picked up a few already just by listening to patients. I am trying different local foods and excited to see what next month brings.
P.S. Check back soon for more updates from Brooke!