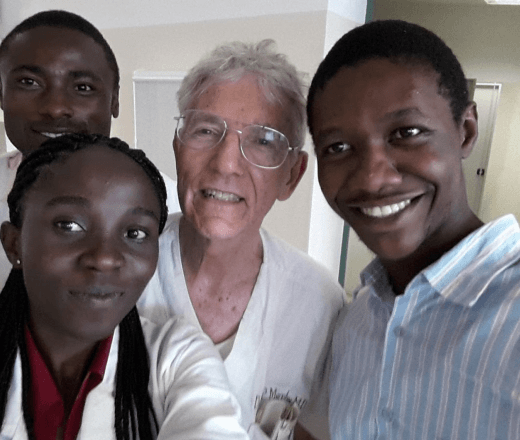 James Murphy, MD
Home: New Jersey, USA
Education: Medical Degree from New Jersey Medical School, Masters of Public Health, Columbia University, Bachelor of Science from College of The Holy Cross, Ear, Nose & Throat Residency at Northwestern University, Chicago.
CMMB Volunteer Role: Doctor since 2007 at Tamale Teaching Hospital in Ghana. While there he has established an ear, nose, and throat department in the hospital. He also trains nurses, medical students and young physicians in otolaryngology and head and neck surgery.
Interesting fact: Dr. Murphy has been volunteering in Ghana for 10 years!
In addition to his medical practice, Dr. Murphy has served as an assistant clinical professor at the Department of Otolaryngology, Head & Neck Surgery at University of Medicine and Dentistry, New Jersey and senior lecturer at the School of Medicine and Health Sciences, University for Development Studies, Tamale, Northern Region, Ghana.
View Blog
Support this volunteer