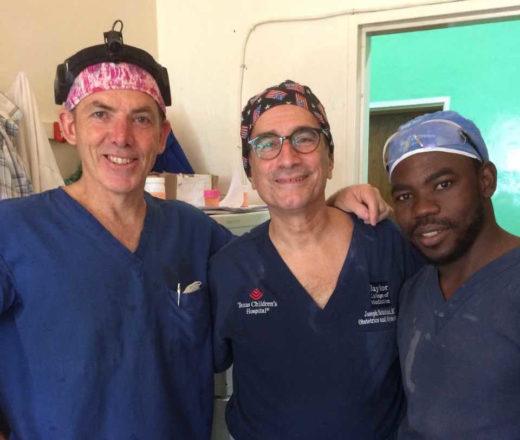 Joseph Sclafani
Home: Joseph calls Brooklyn, New York home (He is pictured in the middle). 
Education: He has had 12 years of Jesuit education, and earned his MD degree from Creighton University School of Medicine.
CMMB Volunteer Role: Joseph will be serving across several of our sites as an OBGYN.
Interesting Fact: He is currently working with the Archdiocese of New York on the Cause for the Canonization of Dorothy Day.
View Blog