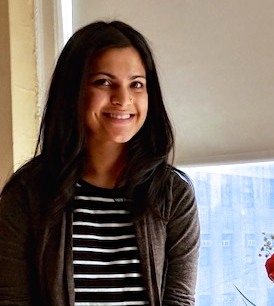 Nandita Rajshekhar
Home: Nandita calls Atlanta, GA home.
Education: Master of Public Health in Epidemiology and Global Health from Columbia University.
Volunteer role: Monitoring & Evaluation (M&E) & HIV/ Tuberculosis Expert in Kenya.
Interesting fact: Nandita is a trained dancer in the Indian classical dance form called Bharatanatyam and still pursues it whenever she gets the chance.
View Blog