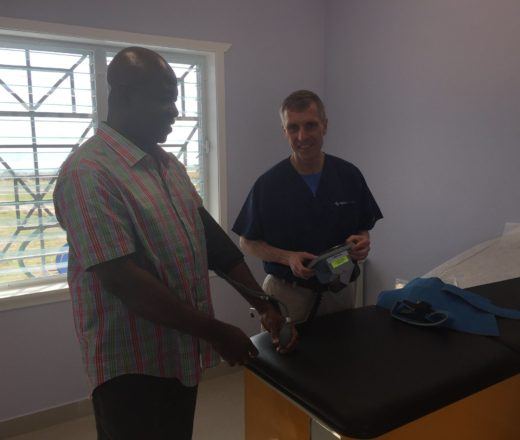 Stephen Feagins
Home: Dr. Stephen is from Bristol, Tennessee.
Education: He graduated from the University of Tennessee College of Medicine.
CMMB Volunteer Role: Doctor at the Bishop Joseph Sullivan Center for Health (BJSH) in Côtes-de-Fer, Haiti.
Interesting Fact: Dr. Stephen has previous experience as a flight surgeon in the U.S. Air Force and Honor Flight program. He was part of the inaugural medical mission trip to the BJSH in March of 2017.
View Blog
Support this volunteer