Walk With Katia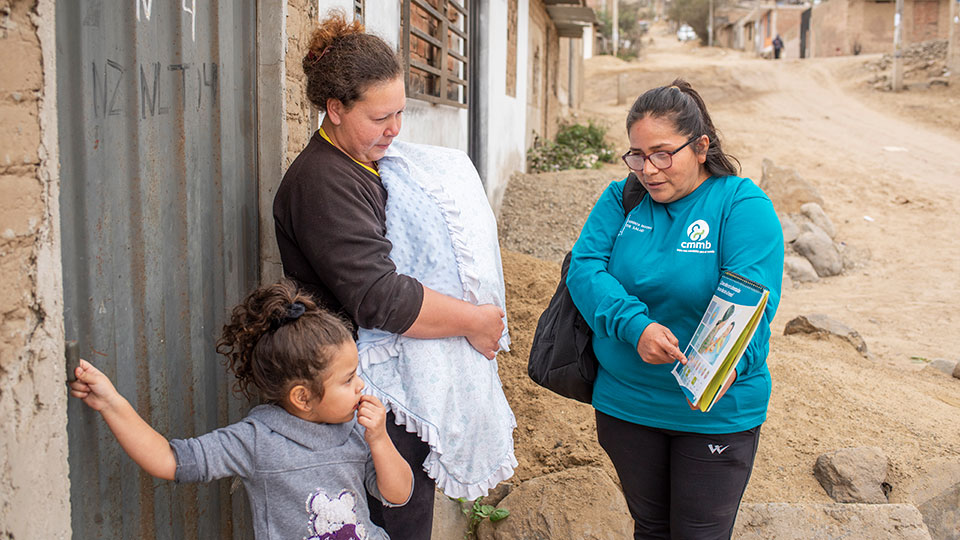 WATCH NOW
Over steep dirt roads lined with small homes, Katia travels to check in on the health and wellbeing of her neighbors—both near and far—in Trujillo, Peru. Take a walk with Katia in this inspiring "day in the life" video. 
Katia was once a young mother in our program, learning how to keep herself and her children healthy. Today, she works as a CMMB-trained community health worker and is considered a community leader.
On any given day, Katia might identify a pregnant woman and help her prepare to safely welcome her little one into the world. She might pay a visit to a family whose child she recently helped recover from anemia, preventing developmental delays. Now, it's her job to make sure the family knows how to cook nutritious foods, so their child can stay healthy and grow strong.
Katia is delivering the promise of health—and it's all thanks to you.
"I feel good, because I am serving my community." – Katia, Community Health Worker