With God Anything Is Possible — Your Weekly Reflection from CMMB
By CMMB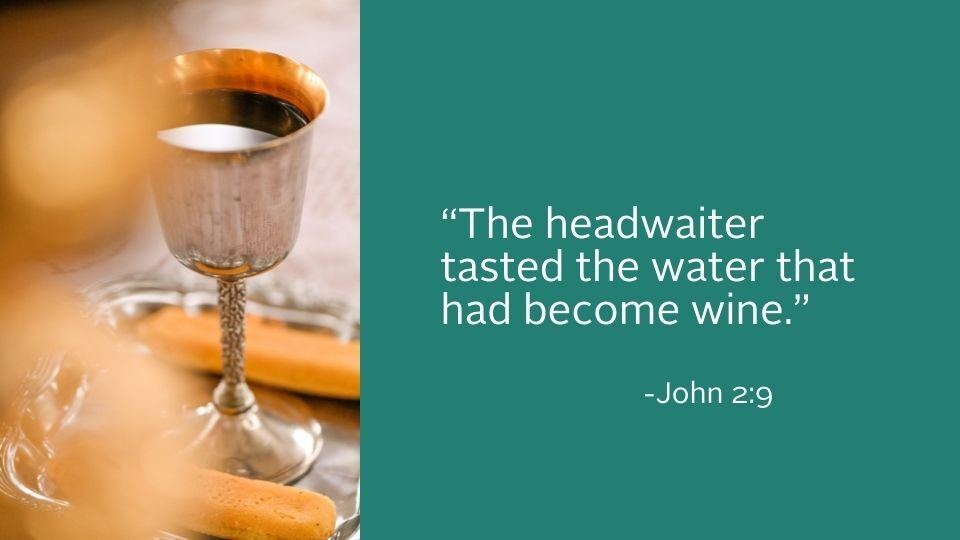 Subscribe to CMMB Weekly Reflection podcast on Apple podcasts and Spotify — and please leave us a rating and review. Sign up here to receive reflections straight to your inbox.
---
Today we enter into the liturgical season of ordinary time with a reading from John's Gospel. The events we will read about today remind us of God's greatness—and his commitment to guiding us in our journey of life.
Our Gospel begins after Jesus has already gathered his first disciples. Together, they attend a wedding in Cana with Jesus' mother. While there, Jesus' mother points out that the wine has run out. At first, Jesus is not concerned.
Jesus says, "My hour has not yet come."
Though Jesus' response to his mother seems out of context, it's meaning is important when reading John's Gospel. Jesus' response leads us to believe that he knew of his fate on the cross long before his persecution.
Offering no explanation behind his words for his mother, Jesus turns his attention to the servers.
With confidence and authority, he asks them to bring him six stone jars filled with water. He then told them to bring the jars over to the headwaiter so he could drink from them. It's in these moments that Jesus performed his first miracle.
When the headwaiter drank from the jars as Jesus asked, he discovered they were filled to the brim with not water but wine.
This particular miracle is rather lavish, but when we revisit the themes throughout the bible, we can draw a connection to God's greatness.
Weddings and other grand ceremonies are often used as metaphors for the Kingdom of Heaven. When Jesus turned water into wine, he fixed a small problem with a great response.
Let this miracle serve as a reminder, during the moments when we feel like our best is still not enough, that God is always present. As long as we do what we can, give what we can, and serve with compassion, He will guide us through—no matter how large the task.
We will conclude today's reflection with the words of Dr. Jose Garcia, a longtime CMMB volunteer who first served with us as an intern at our New York City headquarters. We hope that his message, like our Gospel reading, can serve as reminder that our work, and the work of other mission-driven organizations around the world, has real impact.
I had the opportunity to embody CMMB's mission in both Kenya and Sudan for sixteen wonderful months. I left the comforts of my home to venture to a part of the world I knew little about, except that there were people in desperate need of help.
I was one of the hundreds of CMMB volunteers, investing my time knowing that together we can change the lives of others. And yes, it is possible to bring change. I have been blessed to play a part of it, and so have you.
In grace and peace,
CMMB