World Cancer Day: Combatting Cervical Cancer in Kenya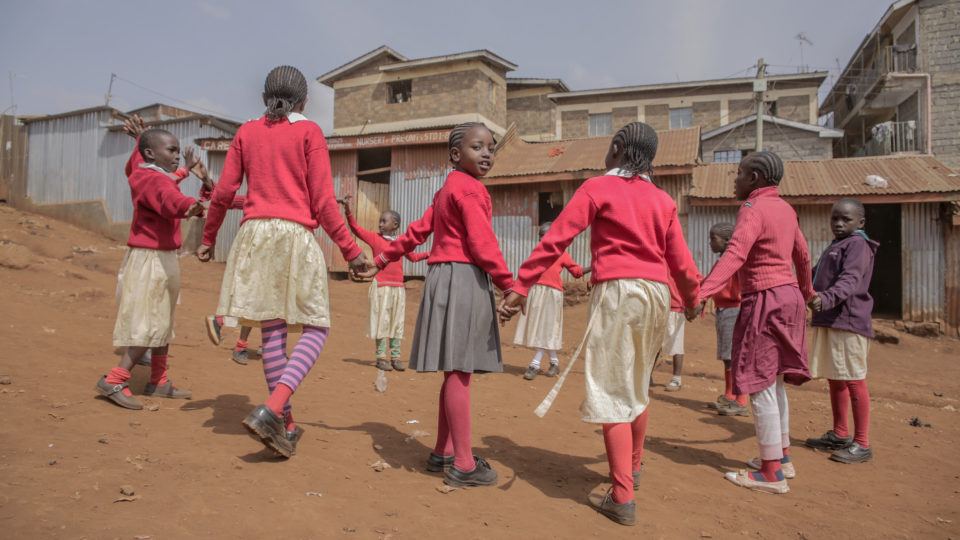 Today, February 4th is World Cancer Day — a day to raise awareness, improve education, celebrate survivors, remember those we've lost, and take action to fight the deadly disease. The goal? Reduce the number of premature deaths from cancer and noncommunicable diseases by one third 2030. 
In Kenya, approximately 10.3 million women aged 15 and over are at risk for cervical cancer, with annual incidence projected to rise 75 percent by 2025. Adolescent girls and young women with HIV infection are especially vulnerable, as cervical cancer progresses more rapidly in the presence of a weakened immune system. The prevalence of HIV infection, falling in most age groups, is actually rising among these younger women, creating an impending public health emergency.
CMMB's cervical cancer program in Kenya is focused on prevention and early intervention to reduce the risk of late stage cervical cancer and death.
Our Focus and Approach
Our cervical cancer project is focused on:
Training community health volunteers to integrate messages about the importance of vaccinating girls aged 10 to 14 against HPV, the virus that causes cervical cancer.
Screening for cervical cancer.
Screening women aged 30 and up for cervical cancer to enable early detection. In Kitui South Sub-County, CMMB has trained health professionals to perform cancer screening using the low-cost visual inspection with acetic acid (VIA) method and curative cryotherapy.
Integrating the same messaging into health education and awareness campaigns in 34 health facilities and 80 schools to strengthen the referral process and ensure access to cancer care for the county's poor and vulnerable women.
Initially, the program used community dialogue meetings to create awareness about breast and cervical cancer. In addition, CMMB capitalized on other platforms such as community action days and world commemorative days like World Water Day, Day of the African Child, youth out-of-school activities, and community health worker introductory meetings in all the 41 community units to create awareness on breast and cervical cancer. The messages emphasized;
What cervical cancer is and who is at risk.
The importance of screening for prevention of cancer.
Availability of services in targeted facilities.
Predisposing factors to cervical and breast cancer.
Common myths and misconceptions were also addressed:
Age and gender are cultural challenges since elderly women are less likely to allow younger healthcare workers to screen them for cancer due to traditional beliefs.
Some women think it is better not be screened and know if they have cancer, since it might hasten their death.
Cancer is a disease of the aged and only effects elderly people, 50 years and above. This misconception results in younger women being less likely to get screened.
With support from Bristol-Myers Squibb Foundation, CMMB was also able to send staff for capacity building training in various areas both nationally and internationally.These trainings will improve the capacity of CHWs to deliver services in the communities we serve.
Through these interventions, we reached 6,439 community members with awareness messaging and screened 4,087 women for breast and cervical cancer in 2019. We also established the first cancer registry in Kitui county.
We Can and We Are
This year's theme for World Cancer Day is "I Can and I Will." At CMMB, we can and we are working in communities like Kitui county in Kenya on projects like this one to reduce cancer-related deaths and provide prevention and early intervention whenever possible. We believe a cancer-free world is possible. But we aren't there yet. We must continue to commit ourselves to important projects like this one.