You Make Our Mission Stronger—Your Weekly Reflection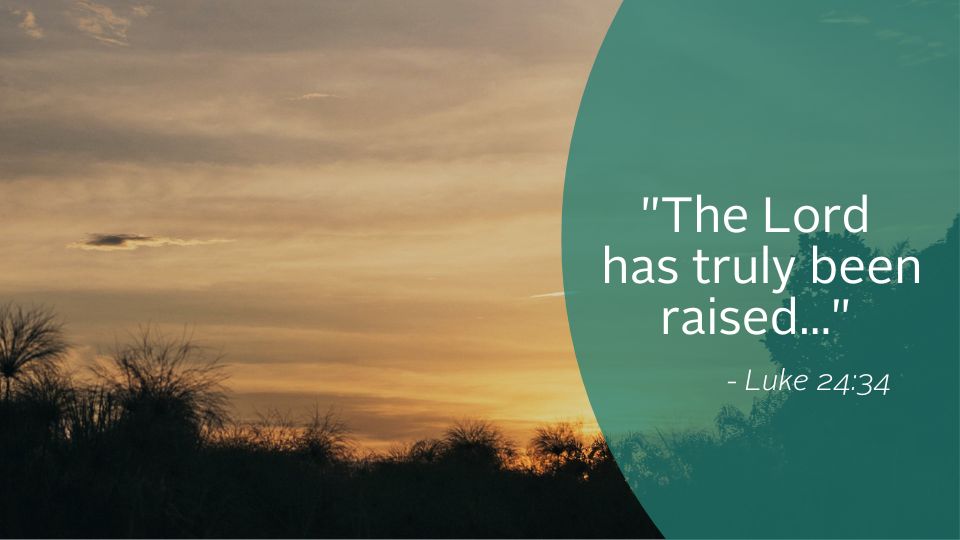 Subscribe to CMMB Weekly Reflection podcast on Apple podcasts and Spotify — and please leave us a rating and review. Sign up here to receive reflections straight to your inbox.
---
The Easter season beams with beauty and hope. From Jesus' Resurrection to the promise of new life his mission represents, there is so much to reflect on. And for us at CMMB, the opportunity to experience this special season, together, as one faithful community, is among our reflections and prayers.
We can see the importance of community during Jesus' time in our Gospel. The strength that brought Jesus' community of followers together, is the very reason we are united today.
In this morning's reading, we meet two of Jesus' disciples as they leave their community in Jerusalem. With each step they seek to distance themselves from the challenging events they have just lived through—Jesus' prosecution, death, and the mystery of his body's disappearance from the tomb.
But in the end, they are called back to their faithful community by Jesus himself.
Luke writes, "It happened that while they were conversing and debating, Jesus himself drew near and walked with them, but their eyes were prevented from recognizing him."
Jesus appears to the disciples as a stranger and joins their journey away from Jerusalem. Through scripture, Jesus offers his interpretation of the events they are fleeing. But it's not until the three take rest for the night that the disciples recognize Jesus.
"And it happened that, while he was with them at table, he took bread, said the blessing, broke it, and gave it to them. With that their eyes were opened and they recognized him, but he vanished from their sight."
With hearts now pure of faith and trust, the disciples return to their community to share the news of Jesus' Resurrection. It is through Jesus' community of disciples that our own faithful community was born. And it's through their trust in Jesus, that our faith shines bright today.
There is, truly, so much strength in community. The strength to move forward despite challenges. The strength to drive change despite the world's many injustices. At CMMB, our mission is only as strong as our global community—and you make up such an important part of it.
As you embrace the beauty and hope of the Easter season, consider reflecting on the strength that you see in our faithful community. How can you share strength with others? Together, we can live Jesus' mission and champion healthier lives for all