Community Health Worker in Action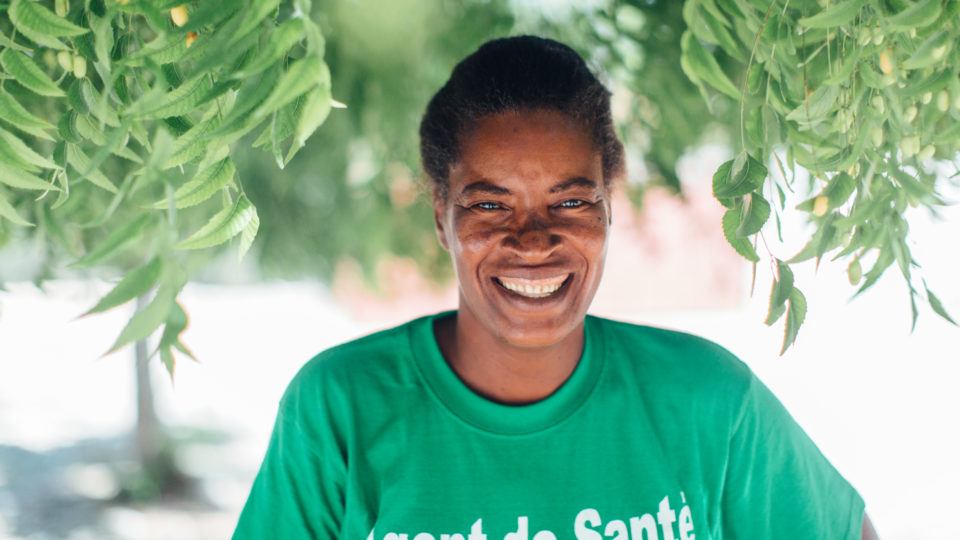 CMMB Community Health Workers change lives. They are invaluable leaders, relatives, friends, and neighbors who serve in their own communities and are dedicated to helping take care of vulnerable families. They are women and men who have faced the challenges of extreme poverty. In an effort to improve their own lives and the lives of their communities, they take the initiative to become trained leaders and to help others live healthier and more dignified lives. 
Kerna is one of our amazing community health workers (CHW) in Haiti. She has dedicated her life to bettering the health and well-being of her community. Read about her inspiring story and catch a glimpse of a day-in-the-life of a CHW.
---
As a salaried CMMB Community Health Worker, Kerna is able to provide for herself and support her three children, while at the same time attend University.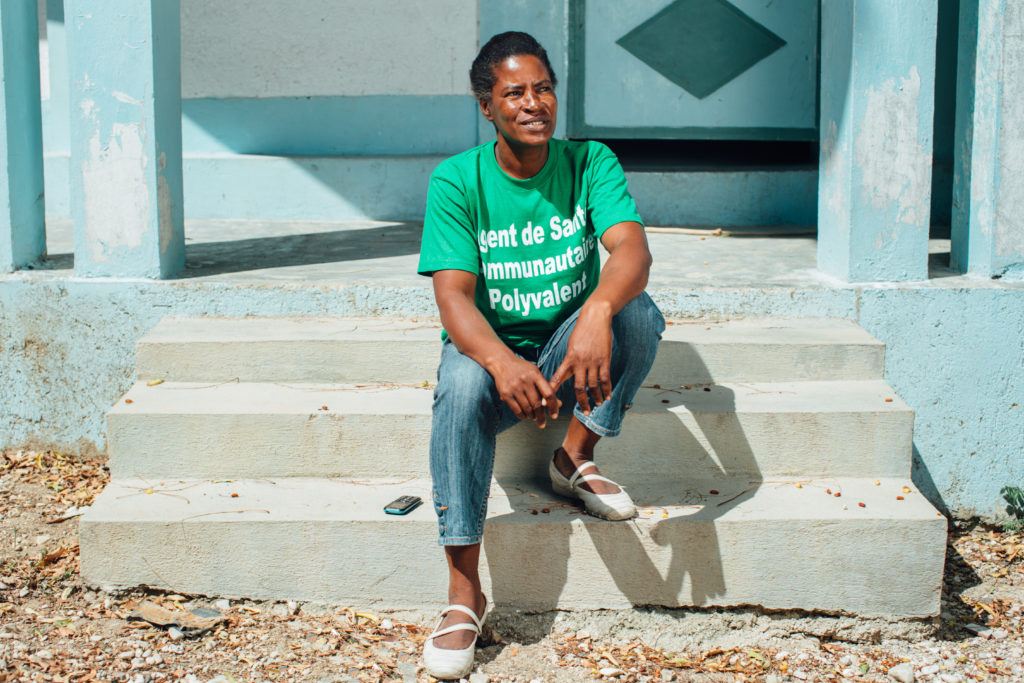 All eyes land on Kerna in a classroom filled with young mothers as she paces back and forth in between the two long rows of benches where her pupils sit. She speaks with a force that is difficult to ignore. Curriculum in hand, her face remains stern while she gestures expressively.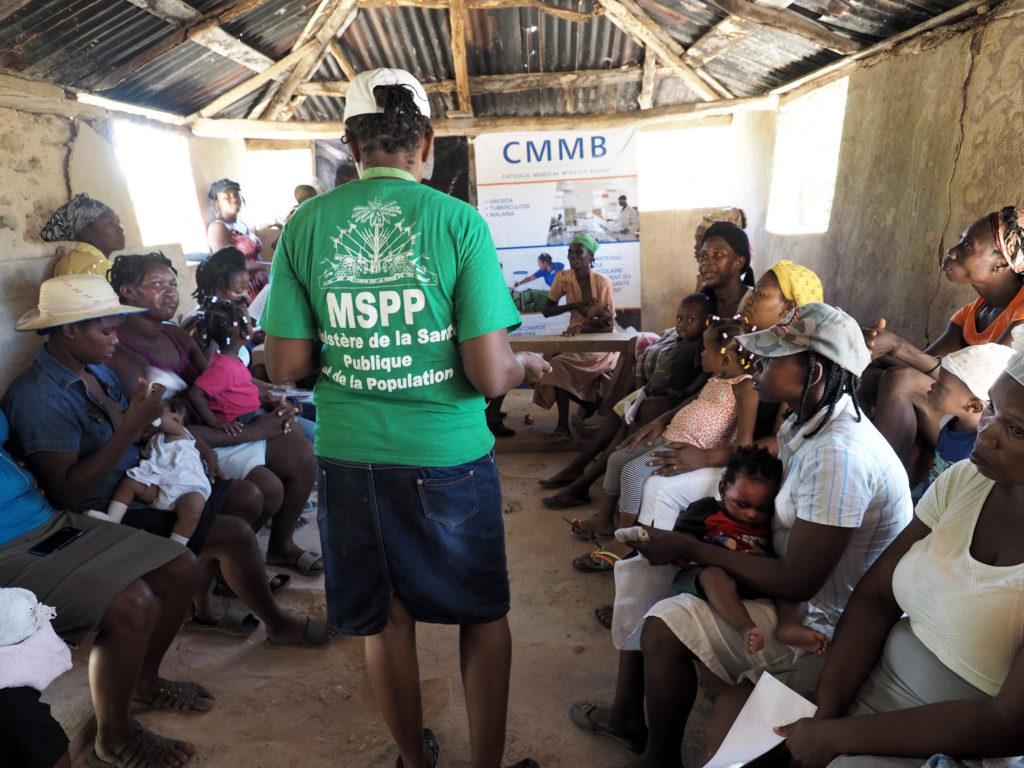 Soon, she calls up a group of four mothers. They leave the classroom out a back door in hushed whispers. Seconds later, one of the mothers appears again, pretending to be very pregnant. A short skit ensues, with advice from the other actors to visit a local health clinic, and eventually the arrival of an "ambulance driver"- authentic siren blaring in her hand. Kerna looks on with slight amusement. She is proud of her students, and clearly proud of the information she is teaching them.
Kerna isn't just a force within the classroom. Prior to beginning her job as a CHW with CMMB, she worked with two other NGOs in  similar capacities. Through these experiences, her ability to care for those in her community has grown. So too has the love of her community towards her. She is one of the most trusted and reliable health workers in Côtes-de-Fer.
"I'm trusted by my community because I've worked with them."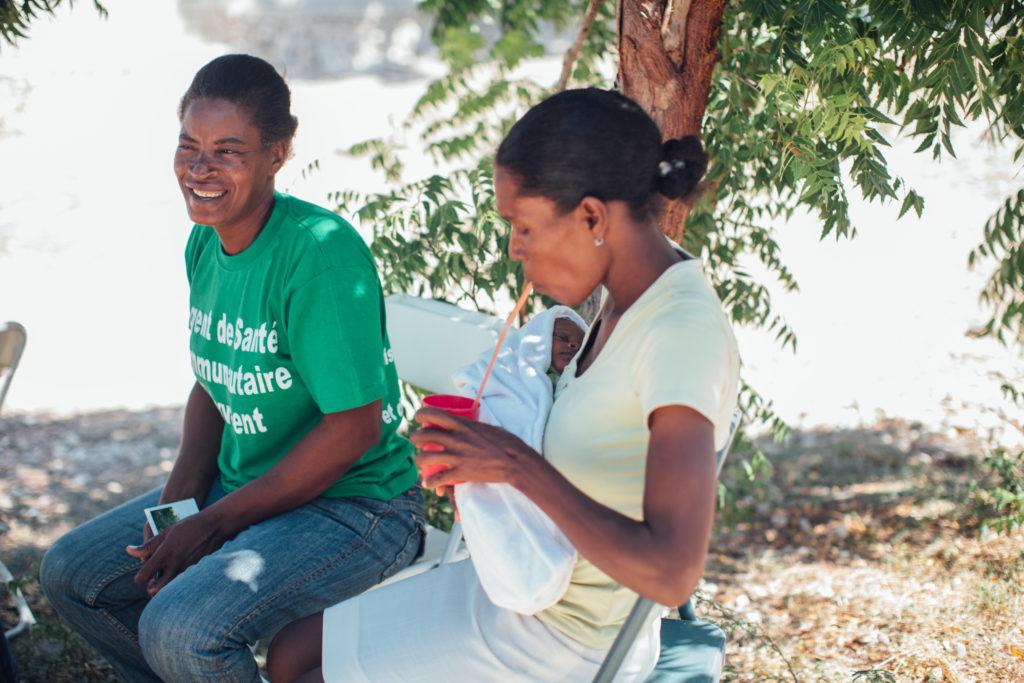 Long before CMMB established the CHW program in Côtes-de-Fer, and before Kerna entered the healthcare industry, she worked as a teacher. She often sees old students, many of whom will stop and give her a ride if she's on her way to a home visit or headed back home after a long day. In many ways, she says her current work in healthcare mirrors her work as a teacher.
"I invested in education and now I'm being paid back by what I teach to my students. Now that I'm working in healthcare, it's the same as education. I am teaching people how to take care of themselves."
Although Kerna's hair is beginning to gray on the sides, her voice is brimming with youthfulness and her freckled face minimizes her age. Outside of the classroom, her stern teacher face disappears as she laughs with co-workers and gently calms a newborn twin. She speaks clearly and frankly with a new mother on how she could better care for her family, but then privately hands the mother a plate full of food for her family before she leaves. If anything, Kerna understands that both education and healthcare start with relationships.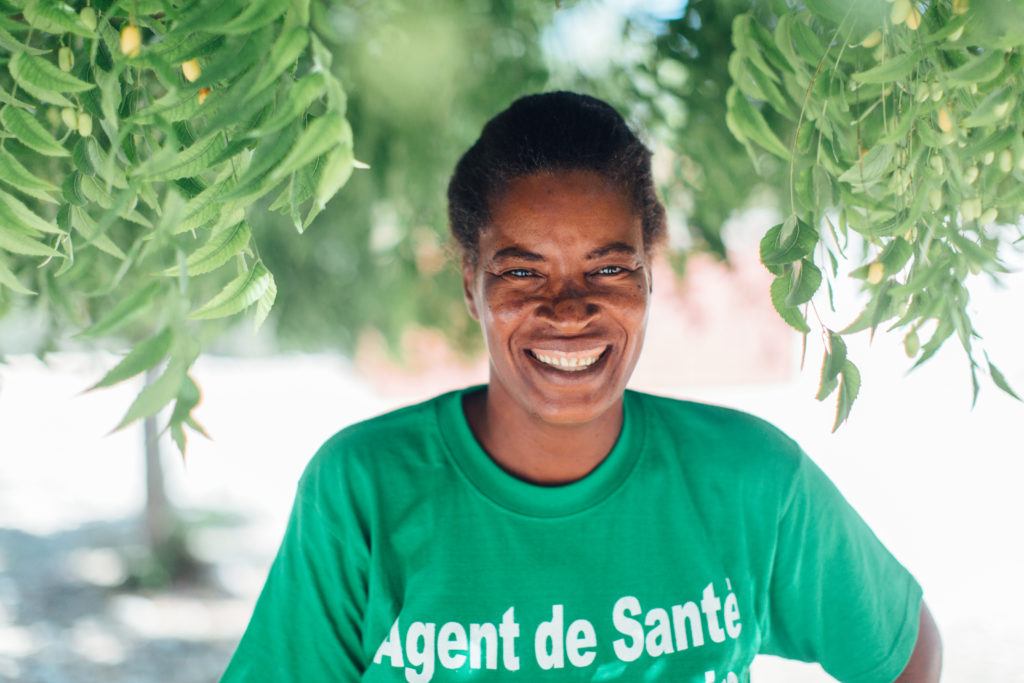 "When you work in the field it's never easy. Once you visit a family, you become responsible for them. No matter how far away you are, you have to go check on them."
This sense of responsibility is a natural part of Kerna's identity. She works hard not just because of the return she knows it will bring individually and for her community, but also because she believes it's the right thing to do.
As an employee of CMMB, Kerna is able to do work she is passionate about, while also providing for her family. She currently has three children in university and one who just finished as a nurse. She uses the majority of her salary to pay for their schooling.
"I work with my heart because I want to do this work, but I work better now that I am paid because I can take care of myself."
One of Kerna's goals is to reduce the number of risks during pregnancy for women in the Côtes-de-Fer area. That means educating soon-to-be moms on how to recognize complications before they deliver, and also getting them to visit health centers for checkups and delivery.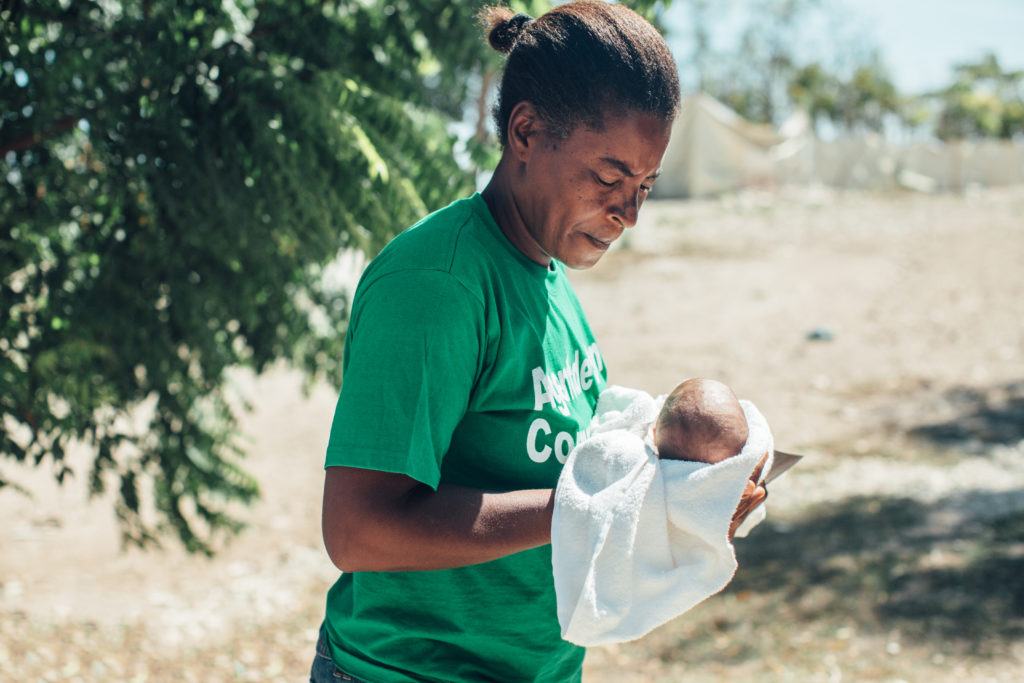 Chronic malnutrition currently affects 22 percent of Haiti's children under five, and although the maternity mortality rate has dropped significantly in the past decade, Haiti still has the highest incidence of maternal and infant mortality in the Western Hemisphere.
The day-to-day, on-the-ground work that Kerna does has the power to change entire community's access to healthcare in Haiti. She knows improved health could forever impact the people around her – her friends, family, and neighbors. Despite the long hours and the weight of responsibility, Kerna said she will continue to walk long dusty roads to far away homes because watching young mother's learn the importance of hygiene and nutrition, and seeing families live healthier lives brings a smile to her face and heart. As she said herself, "Santé est la richesse."
Health is wealth.
---