5 Facts for World Health Worker Week
By Emme Rogers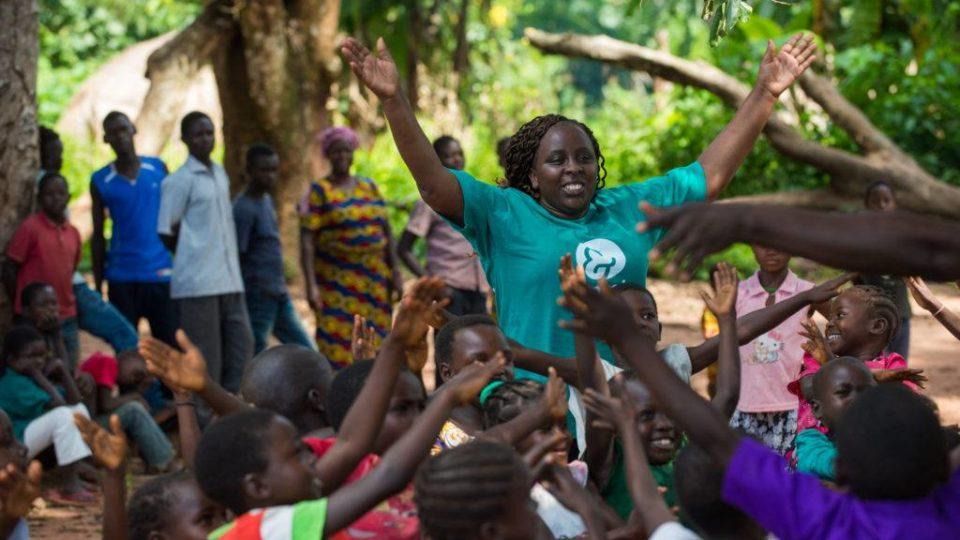 April 4-8, 2022 marks World Health Worker Week. A healthcare worker is anyone that helps deliver services and care to people in need. This can be in direct roles, like doctors or nurses, or in indirect roles, like laboratory technicians or medical waste handlers. The WHO recognizes these workers as "the most valuable resource for health."
Strong health workers are essential to strong health systems. They are critical in addressing health emergencies and ongoing health threats in the communities CMMB serves. Below are 5 facts for World Health Worker Week.
1. COVID-19 and Health Workers 
Health workers have been on the frontline of the pandemic response, working even when PPE and vaccines were hard to come by. As a result, they have been hit hard by losses. The WHO estimates that between January 2020 and May 2021 alone, between 80,000 and 180,000 health workers have died from COVID-19.  
2. Mental Health Issues 
Health workers are more likely to experience mental health problems and work stress. Even prior to the pandemic, working conditions were challenging, with workers often having to deal with exposure to human suffering and death. During the pandemic, staffing shortages and lack of protective equipment led to an increase in anxiety and PTSD (Post Traumatic Stress Disorder) symptoms.  
 3. Global Inequities in Vaccination Rates of Health Workers  
Globally, 2 in 5 health workers are fully vaccinated. However, in the African region, less than 1 in 10 have been fully vaccinated. In high income countries, 80% of health workers are fully vaccinated. This dramatically impacts the staffing of health facilities. 
 4. Demand for Health Workers is Rising  
The WHO recommends 34.5 health professionals per 10,000 population. Any country with a level below this threshold has a shortage of health workers. Currently, 100 countries fall short of this level meaning there is a global shortage of about 7.2 million health professionals. This number is expected to rise to 12.9 million by 2035. 
 5. Low and Middle-Income Countries Are Hurting More from Shortages 
The WHO projects a shortfall of 18 million health workers by 2030, most of which would be in low- or middle-income countries. This is a result of chronic under-investment in the education and training of health workers, as well as the international migration of health workers ("brain drain").