A Conversation with John Starcher: One Ministry. One Calling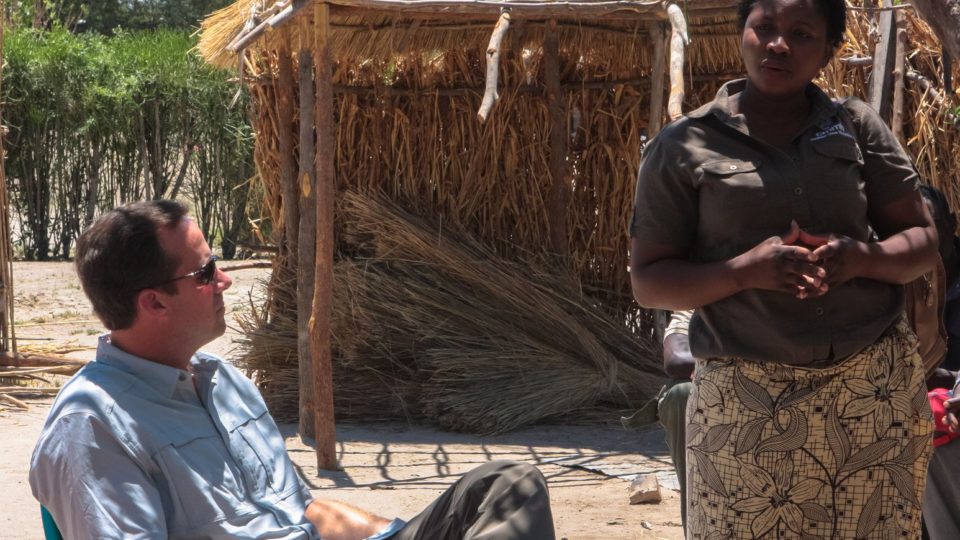 John Starcher is the CEO of Cincinnati-based health system Mercy Health, a longtime partner of CMMB. This partnership is built on a common mission to serve the poor and underserved, wherever they are. 
Before taking on his role as CEO in January 2017, John worked closely with former CEO, Michael Connelly to ensure a deliberate and seamless transition. Part of this transition included John taking over as a champion of the Bishop Joseph M. Sullivan Center for Health project. Under his leadership, he guided the new hospital to completion and was present at the inauguration in March 2017. We recently had the opportunity to speak with John about our shared mission and the power of collective impact.
---
John, Michael Connelly had an investment in a dream to bring a hospital to a remote community in Haiti. How did you see the execution of this plan as an integral part of Mercy Health's commitment to the underserved?
First of all I would like to give credit to Michael for starting it. Obviously, he has known CMMB much longer than I have, and served as its chair. The hospital project in Côtes-de-Fer was his brain child in terms of the support to CMMB for moving forward. So, I really just picked up where he left off. Of course I have examined everything that has gone on before my time. But deciding to continue our support of CMMB and the hospital in Haiti was a very easy decision for me.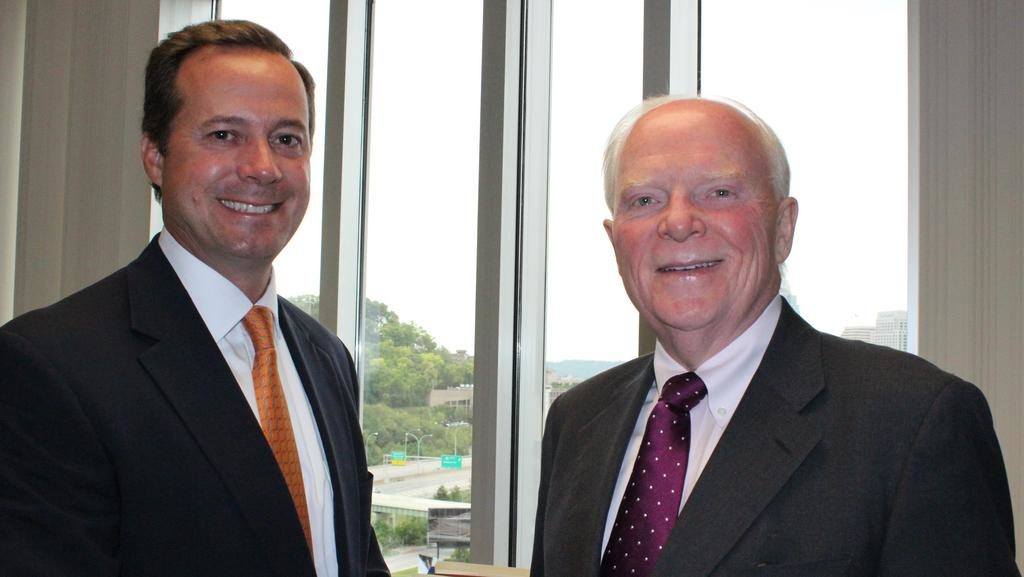 As for how this project is integral to Mercy Health's commitment to the underserved: At the end of the day, our mission is to extend the healing ministry of Jesus through and by improving the health of our communities, with an emphasis on those that are poor and underserved, and quite frankly, we have never limited ourselves to the geography of the communities that we serve. Any opportunity that we have to extend Jesus' ministry to those who need it most, I think we need to consider. With regards to the hospital in Haiti, we saw it as an extension and an opportunity of getting involved in a community that needed it very desperately.
It was also an opportunity for our associates to get involved in something bigger than our ministry here in the United States. It was a chance to learn a little bit more about what's going on around the globe, and to help our brothers and sisters abroad. It was as much a growth and development opportunity as it was an extension of our ministry.
What other benefits do you see for this partnership between Mercy Health and CMMB? 
One of my learnings in Zambia and then again in Haiti, is that we have a lot to learn from the developing world. Notwithstanding the lack of resources and infrastructure that those communities experience, we can learn so much about how they learn, how they adapt, survive, and ultimately thrive.
I took away a lot from my trips to Zambia and Haiti, particularly about education for women and children and how they are effectively able to build capacity and understanding within their own communities and in their own unique ways. Large health systems, like Mercy, sometimes think that they have all the answers because of the rich resources at hand. I think, that if we allow our communities to be more involved in what the solution looks like as opposed to always trying to proffer the solution, we can achieve a lot more.
Mercy Health views healthcare as a ministry. Can you expand on the definition of health as not simply the absence of disease, but about a person's physical, mental, and social well-being.
Health in our vernacular would encompass mind, body, and spirit, and so in keeping with that principle of those three fundamental tenants of solid health it doesn't always have to do with illness, or diseased state. It can have a lot to do with mental health or spiritual health and well-being. When we treat the communities that we serve and we attempt to extend the healing ministry of Jesus, it is as much to do with connection and comfort with the individual's spirituality as it does curing what may or may not ail them.
And often times, we have found that these physiologic conditions that have underlying mental health or spiritual well-being connections require more than a physical diagnosis and treatment; if you only attempt to solve or address the physiology you are missing two-thirds of the equation. For us, health is much greater than just treating the illness or the injury,  it's attending to all three of those fundamental tenants.
Obviously, the BJSH project was not about Mercy Health's bottom line, but more about doing what's right for the underserved in the developing world. Why is corporate support (expertise, time, physical resources, financial commitment) critical to making projects like this a reality in places like Haiti?
Obviously  there is a dearth of resources, both capital and human in projects aboard, particularly in places like Haiti, so without corporate support, without those human and financial resources, you wouldn't be able to get projects like the BJSH off the ground, let alone to the state we have them today.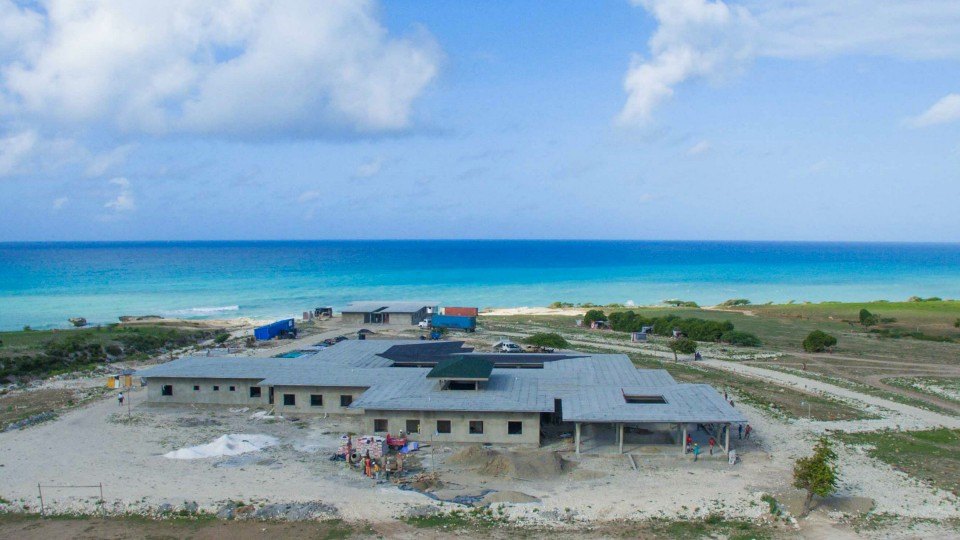 Corporate support is vital. It is part of being good corporate citizens, to our friends and neighbors, not only here in the US, but abroad. We're all in this together.
Where we have the opportunity to extend Jesus' healing ministry to others, we are proud to do that. To go back to the Bible it tells us: To those that much is given, much is expected. We believe that applies to us as a ministry of the church, and we are not limited by the walls of the states.
From a practical perspective, without corporate support, you can have all the great ideas and all the well-intentioned people in the world, but if you don't bring the financial and human resources to bear, I don't think your chances of making a difference are going to be all that great.
How do you respond to the argument, charity starts at home?
I have certainly heard that argument before, luckily not in regards to our investment in Côtes-de-Fer, which is great. But the way in which I would respond to that is in today's global society is to say, our neighbors are not only in the communities we serve, but everywhere, and often times, trends and behaviors in health start overseas, and us having an impact on overseas before it becomes an international issue is important work.
But beyond that, what we can learn from the inordinately underprivileged is extensive. While there are issues of poverty here in the US, they aren't to the degree that we see happening around the world. If we think we have it bad, I urge people to go on one of these mission trips, and not only realize how fortunate we are, but to look at how much we can learn from what people can make do without, and marvel at how well they do.
There is a lot we can learn in the communities that we serve. It's not always about just throwing money at it or putting up buildings necessarily. It's about learning how they educate, how they process, and how they engage and involve communities in order to truly help communities. And quite frankly, I don't think there are a lot of good examples of that in our underserved areas in the US.
Because they have been doing it for such a long time in places like Haiti and Zambia, there is a lot to learn from them. Each of our staff members who have participated in these opportunities – going into underserved and under resourced communities – return feeling they have learned so much more than they offered.
Can you tell us about the Mercy Health mission team that went out to serve at BJSH shortly before its official opening in March 2017? 
Across the board they were overwhelmed. They all said what a great experience it was and how personally enriched they felt and how blessed they were to have been a part of it. They are all eager to go back. If anything, I have to control their appetites to go back more often than we can afford to have them leave our own ministry. They absolutely loved it and said there was little else they have done in their lives that had a bigger impact.
Why do you believe CMMB and Mercy Health are a good fit?
Our missions are intertwined, almost inextricably. We are both about extending the healing ministry of Jesus, we both believe that putting women and children first in terms of health education is a priority in the communities that we serve. I was also really impressed with the work of Bruce and the CMMB team, and how they were able to accomplish so much with so little.
John, you were at the opening of the hospital. You were part of the ceremony, you walked through the hospital, you saw the faces of the members of the community. What was the memory that you took with you? What is the story you told others when you got back home?
You know the pure joy and engagement of those in the community at the event, I was just stunned by the turnout and the interest.  Everyone seemed as though they were there because they were overjoyed to have this resource, this amazing hospital, in their community. The amazement at which they marveled at the things we so often take for granted. Like running water and plumbing. Seeing the absolute fascination and joy in their faces was amazing to me.
But perhaps the moment that brought it all home to me was in the speech by one of the community members who spoke at the ceremony. He said,
"This shows the community and particularly the youth in that community of things possible – of what they could do with their lives. It tells them that they don't have to think about things as they had always been, but what might be possible. This isn't only about our immediate needs, health and well-being. This is about our future, and the future of our youth. Having this facility come and these people come demonstrates opportunity first hand for our youth that they might never think possible in this cycle of poverty."
He was suggesting that BJSH could be a beacon for breaking that cycle of poverty and that was very powerful.
We can't do these things individually. It takes collective partnerships, locally and abroad, and I think when you muster the collective resources of those affiliated or connected with CMMB or Catholic healthcare in general, you can do great things. And we ought to be considering these opportunities far more frequently than we do today.
I am blessed to be a part of it. Coming together we can have a collective impact on our communities that each one of us individually would would never realize.
John, we know that you one of your goals since taking over the position of CEO at Mercy Health was to redistribute talent. How is that going so far? 
Tremendously well. We changed over quite a bit of our leadership and the new team we have assembled is getting along famously well and we are having financially one of the best years we have had in the history of Mercy Health. What we have found, and what I have always believed in my career as a leader, is that if you play well together, you work well together. We are all together, sometimes far more often than sadly we are with our own families and friends. So, we better not take ourselves too seriously. We better all get in the boat and row in the same direction. Work hard, play hard. We've brought together a group that has very disparate backgrounds and experiences, and I couldn't be happier than where we are at.
We couldn't be happier having partners like Mercy Health.