A Lesson in Faith – Your Weekly Catholic Reflection
By CMMB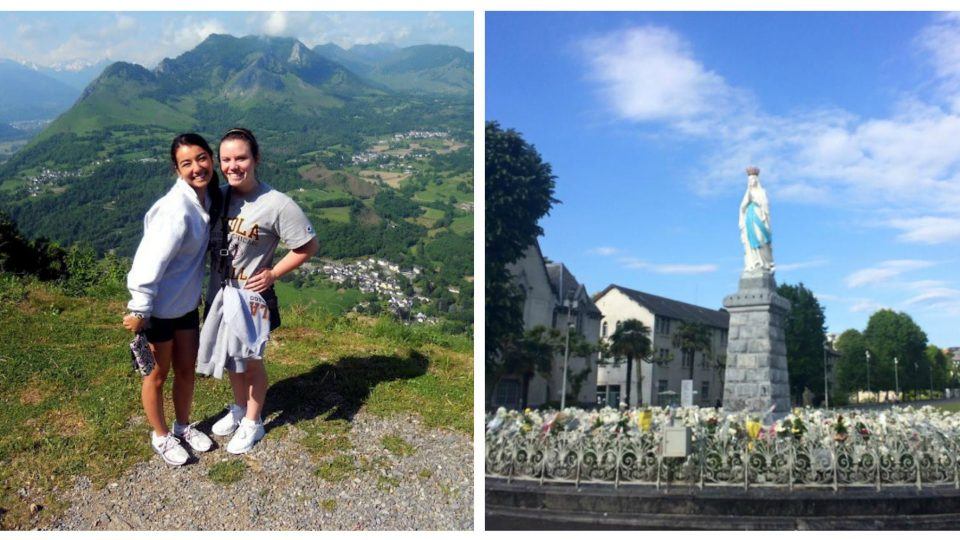 On the second Sunday of Lent, the Gospel tells the story of Jesus' Transfiguration.  It may have been an event from which Peter, James, and John drew courage when they later faced the difficult events of Jesus' Passion. Have you ever used a positive or inspiring experience to sustain you during a difficult time?  Today we're sharing a personal reflection from Anne Guion (pictured above), one of CMMB's medical volunteers in Kenya:
I travel to Lourdes, France each year with an amazing group of nurses to serve the sick that travel there for healing and spiritual renewal.  I am passionate about my service and pilgrimage to Lourdes each year. If I could name one of the top ten reasons people make the pilgrimage to Lourdes, it would be the water. Many of the pilgrims travel to Lourdes to wash in the water as Mary instructed Bernadette to do, so long ago. The pilgrims do this in hope of receiving a healing miracle, which has occurred almost 70 times over the past 200 years.
As I was at the Grotto where Mary appeared to Bernadette, I watched a long line of pilgrims go and press their hands against the wall of the cave, leaving their prayers and intentions, and I realized something that I had been told on the very first day I ever volunteered:
It is not about the water, it's about the faith.
The water in Lourdes is simply a sacrament, a visible sign of God's love in the world. It is the faith that is important. As I commit to a year of work in Kenya, one of the aspects that scares me most is the possibility that I won't be able to serve in Lourdes. It has become such a place of spiritual renewal for me—especially when I'm burned out of my job or am having a crisis (of faith or otherwise) in my life. I feel like I am my best self in Lourdes, and it has always been my challenge to bring that self back to my everyday life. 
This year God has called me to my hardest task yet—to be obedient and have faith when I don't have an overt sign of it. Many people, especially in the United States, feel that obedience has a negative connotation, and I used to be one of those people. This year, I realized that obedience in faith is having the patience to stop and listen to God's call in your life, to take the time for deliberate action and to see and love your world for exactly as it is in that moment. Sacraments can beautifully be anything—the sun passing through the clouds and warming your face, the transition between the light of the afternoon and the dark of dusk, a hug. So, that being said, I faithfully take up the God's call of patience, to listen and to be my best self, and I hope that I can put the same amount of love out into the world as God has shown to me.
Thank you, Anne, for allowing us to share your beautiful story with our global community! Please pray for Anne and all of our dedicated volunteers.  Their many sacrifices last much longer than the 40 days of Lent.
To support Anne and learn more about her personal mission in Kenya, please click here.
Sign Up for Our Weekly Reflection