CMMB Opens Hospital in Haiti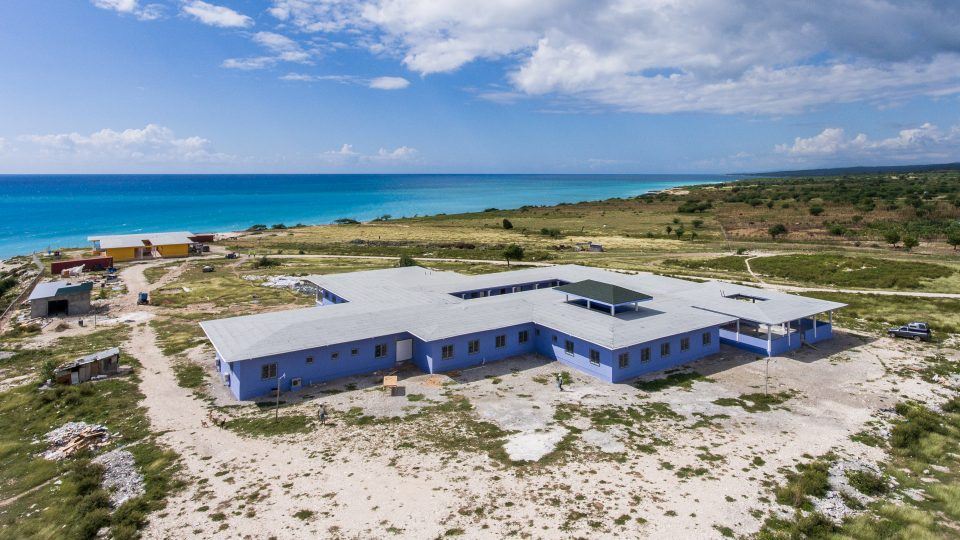 See the press coverage: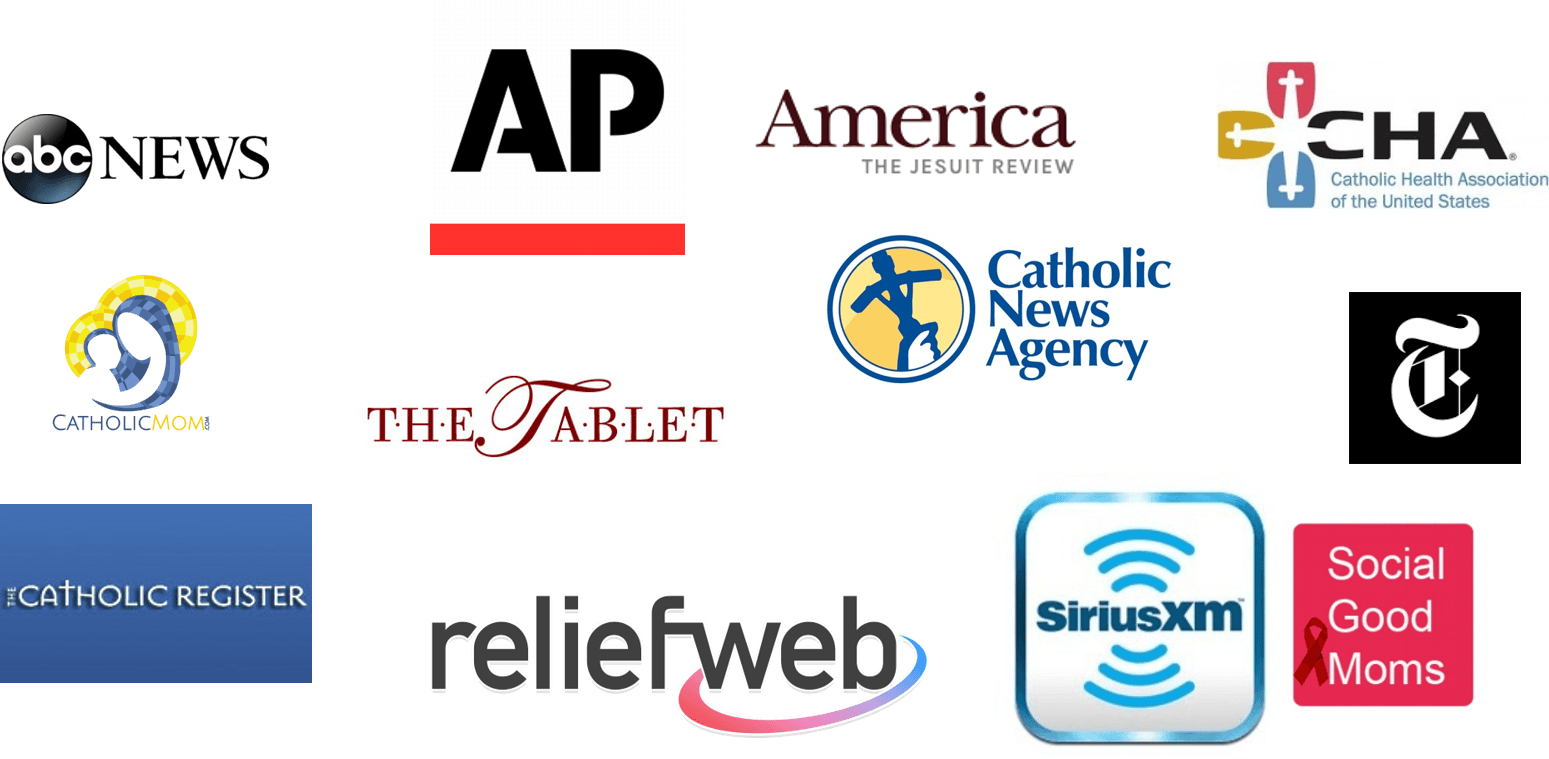 The Associated Press covered the health center dedication, which was picked up dozens of outlets, including The New York Times and The Washington Post.
CMMB's press release was published on Reliefweb, Humanitarian News, South Africa News, the Haitian outlet Haiti Libre, and others.
Dianne Jean-Francois, Country Director in Haiti, was interviewed on BBC World Service Radio.
Dianne and Adrian Kerrigan were interviewed on Seize the Day with Gus Lloyd on SiriusXM's the Catholic Channel.
Numerous Catholic outlets wrote feature pieces/covered the opening of the health center including Catholic Health Association, Catholic News Agency, The Tablet,  Aleteia, Catholic Mom and America Magazine.
Featured in Social Moms for Good, Movers and Makers Cincinnati and Haiti Progress.
CMMB – Healthier Lives Worldwide Opens First Hospital in Côtes-de-Fer, Haiti
Hospital will provide care to more than 50,000 vulnerable, underserved residents
CÔTES-DE-FER, HAITI, March 16, 2017 – CMMB – Healthier Lives Worldwide will open a new, state-of-the-art health center in Côtes-de-Fer in southeast Haiti, which will serve more than 50,000 community members who previously did not have access to quality healthcare. A dedication will take place on Monday, March 20th, 2017.
The Bishop Joseph M. Sullivan Center for Health is the only hospital in the isolated, impoverished community of Côtes-de-Fer, and will serve a population that previously had to travel for hours over rough terrain to reach the closest health center.
The hospital will provide the facilities for safe deliveries and surgeries, deliver antenatal, postnatal and pediatric care, and offer pharmacy services and a place to receive emergency care. The health center was opened in partnership with Mercy Health, a Catholic healthcare system serving Ohio and Kentucky. Mercy Health was the lead funder for the hospital, providing a $2 million challenge grant for its construction.
"We are thrilled to open the Bishop Joseph M. Sullivan Center for Health in Côtes-de-Fer, which will provide critical care services to some of the most marginalized communities in Haiti," said Bruce Wilkinson, President and CEO of CMMB.
The hospital is a critical component of CMMB's Children and Mothers Partnership (CHAMPS) in Côtes-de-Fer, an initiative that builds partnerships to collectively achieve sustainable change in local health systems and in the lives of women, children and their families. Each CHAMPS site represents a 15-20-year commitment with a community to improve health and well‐being through projects focused on maternal and child health, nutrition, vaccinations, livelihoods, microfinance, and health systems strengthening. The hospital will support Côtes‐de‐Fer's CHAMPS activities by increasing access to lifesaving care and helping to reduce maternal and child mortality.
The hospital is opening with support from Haiti's Ministry of Public Health and Population (Ministère de la Santé Publique et de la Population), which will provide technical and support staff, and the community of Côtes‐de‐Fer, who donated the land to CMMB on which the hospital now sits. A guesthouse, attached to the hospital, will house volunteers who provide specialty services and trainings to help build the capacity of the local Haitian staff.
The center is named after Bishop Joseph M. Sullivan, who devoted his life to advocating for and serving the poorest and most marginalized members of society. He served on CMMB's Board of Directors from 2004 – 2010, and championed CMMB's robust response to the 2010 earthquake in Haiti as chairman.
"By bringing together Haitian health professionals and modern equipment and health facilities, The Bishop Joseph M. Sullivan Center for Health will make it possible to deliver high quality care in an area where many residents don't have access to treatment," said Dr. Dianne Jean-François, CMMB's Country Director in Haiti. "With active involvement of the community, and an emphasis on training and knowledge sharing, the health center will strengthen the local health system in a long-term and sustainable way."
Groundbreaking for the hospital occurred in February 2015. During Hurricane Matthew in October of 2016, the hospital's main building sheltered 40 residents whose homes had been destroyed. The first patient was seen shortly thereafter.
Over the next 10 years, dental and ophthalmology facilities will be added to the hospital, in addition to a community center and staff housing. The community center will act as a resource for community members and staff to facilitate access to health information, and serve as a training institution for Haitian physicians and nurses.
The dedication of the hospital will be celebrated in Côtes‐de‐Fer by CMMB's Board of Directors, donors and partners on Monday, March 20, 2017.
Read more about our journey in Haiti here. 
### 
About CMMB – Healthier Lives Worldwide
The Catholic Medical Mission Board, universally known as CMMB, is an international NGO providing long-term, community-based medical and development aid to communities affected by poverty and unequal access to healthcare. For over a century, CMMB has worked to strengthen and support communities through healthcare programs and initiatives, the deployment of medicines and medical supplies, and the placement of volunteers. Now in their second century, as part of a new global strategic platform, CMMB is focusing on women, children, and adolescent health. CMMB works in collaboration with hundreds of local and international partners to deliver sustainable health services in targeted communities within Africa, Latin America, and the Caribbean.