Act with Faith, Lead with Dignity — Your Weekly Reflection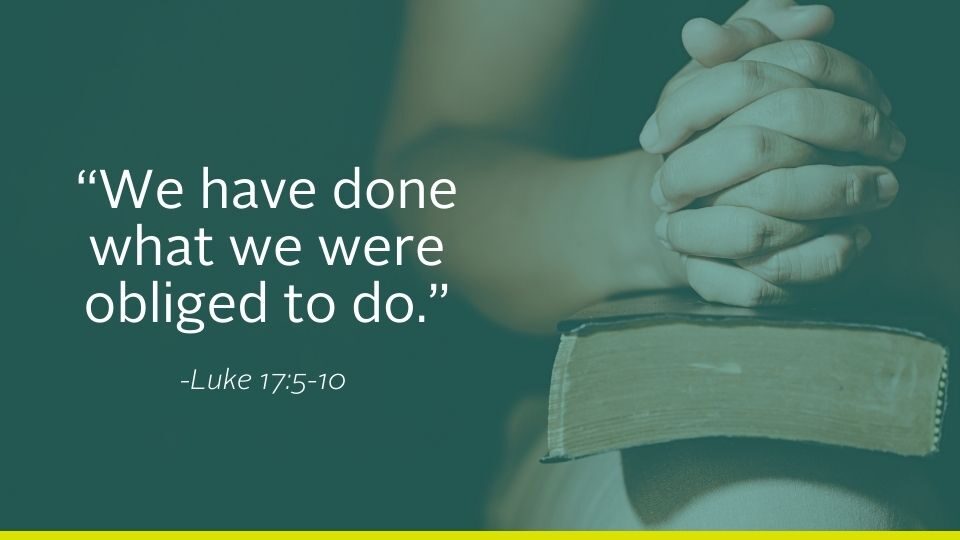 Subscribe to CMMB Weekly Reflection podcast on Apple podcasts and Spotify — and please leave us a rating and review. Sign up here to receive reflections straight to your inbox.
---
Today's Gospel invites us to embrace the path of discipleship and the power of faith. Through God we can do great things. But we must never forget that faith fuels our greatness.
In many ways, faith is a calling. At CMMB, faith calls us to some of the world's most historically poor communities, and we are grateful that we are not alone in our response.
For over a century, CMMB has been supported by a network of dedicated volunteers. We look to them as role models of discipleship.
Dr. Peter Meade is a new member of our CMMB family, but a lifelong international volunteer. He recently served as a staff educator and surgeon at the Mother of Mercy Hospital in Sudan. He believes service to others is rooted in dignity. Without putting dignity first, we are not disciples. If we aren't serving with dignity, we aren't hearing our call to faith.
When speaking with Dr. Meade about how international volunteers can best serve a community, he said, "Know that you're guests. Know who you are. Listen and see where you can fit in. Respect what is already being done."
Let us embrace this new week by listening for our call to faith and following it with dignity first. If you're interested in learning more about the important role that Dr. Meade stepped into in Sudan, you can do so by visiting our blog.
Portions of today's reflection were adapted from and inspired by the Loyola Press Sunday Connection.