Why Huancayo?
Despite Peru's rise to middle-income-nation status, pockets of poverty remain. Chilca, a poor district in Huancayo, the capital city of Junín Region, is one of those areas. Houses are small and crowded. Women and children do not have enough to eat, and their diets consist primarily of carbohydrates which lack essential nutrients. Children suffer from chronic malnutrition and anemia. Women are uneducated, and domestic violence is common and hard to escape. Pregnant women lack basic knowledge about their bodies. Parents are unaware of the importance of stimulation to child development. Poor sanitation, ignorance of correct nutrition, and mistrust of healthcare providers make good health elusive. Mortality rates for mothers, newborns, and children under five remain high. Life expectancy is lower than elsewhere in Peru.
Healthcare
Some healthcare facilities lack reliable electricity to power the refrigerators that provide cold storage for vaccines and medicines. Essential drugs are not always available due to restocking delays; curable illnesses go untreated. Clinical staff training in Huancayo is not always comprehensive. Health facilities lack essential equipment, such as to sterilize equipment and manage waste. Pregnant women who visit healthcare facilities encounter poor infrastructure, inadequate supplies, and an absence of privacy for sensitive consultations, with healthcare providers in short supply. As a result, many resist seeking care.
Water, Sanitation, and Hygiene
Clean water is hard to obtain for families and lacking at many health facilities. Sanitation is inadequate: La Esperanza Health Post toilets overflow when it rains, and open defecation is the local norm, contaminating soil and community water sources.
Opportunity
Lack of education and limited formal-sector employment opportunities, especially for women, translate to poverty for many, and limited financial resources make it challenging for families to obtain nutrient-rich food. Resulting illnesses mean fewer workdays, less income, greater healthcare costs—and a persistent cycle of poverty.
How We Are Responding
CMMB has made a difference in Peru. We are known as a trusted local partner for health and community development, and we:
Continue to work to improve infrastructure and supplement equipment and supplies at six facilities.
Are working with health facilities to manage drug stocks and ensure electrical power.
Provide professional development opportunities and clinical support to healthcare workers.
Provided water, sanitation, and hygiene facilities to three healthcare facilities in Chilca district.
With district health teams, have built up a network of community health workers—respected individuals who educate families on healthy practices.
Are working with pregnant women and their partners to help them understand pregnancy nutrition needs and what to expect in each trimester, during delivery, and postpartum.
Are teaching good health, hygiene, and maternal and child nutrition practices to families.
Conduct early-childhood stimulation workshops for parents and caregivers.
Are helping women raise vegetables and small animals to consume and sell.
Trained local women to sew and produce handicrafts and vintage toys; participating women have gone on to other income-generating activities, and CMMB has linked them to local and sub national markets.
---
Hope for Children with Disabilities in Peru
Meet Some of the Mothers and Children We Serve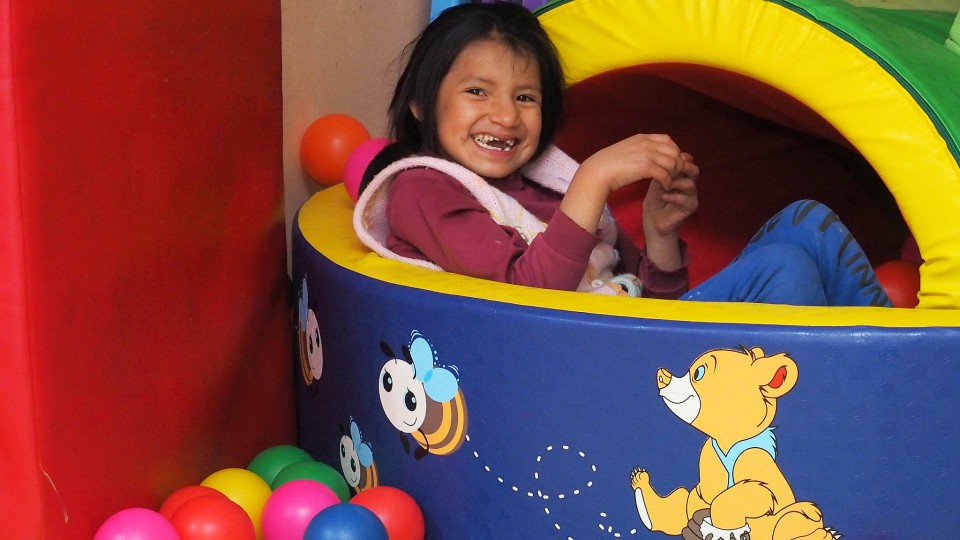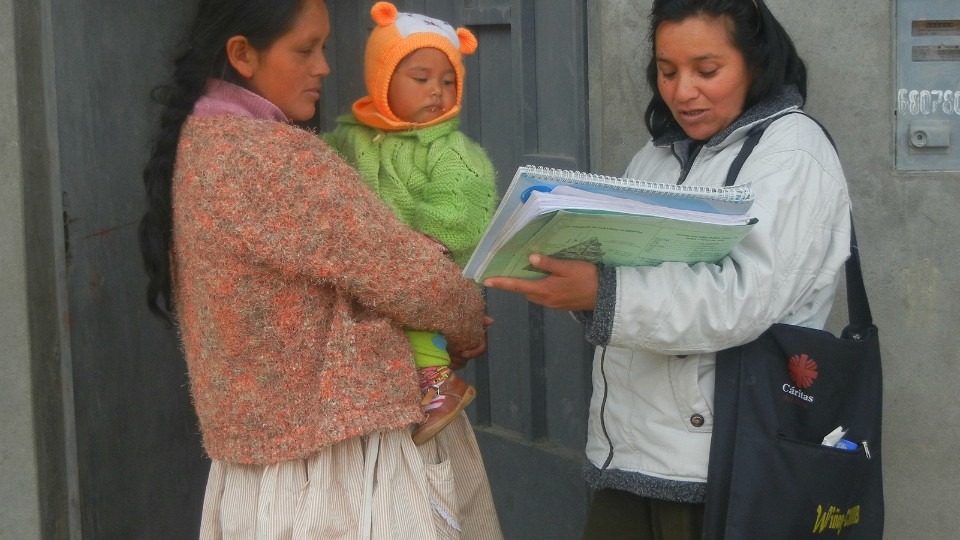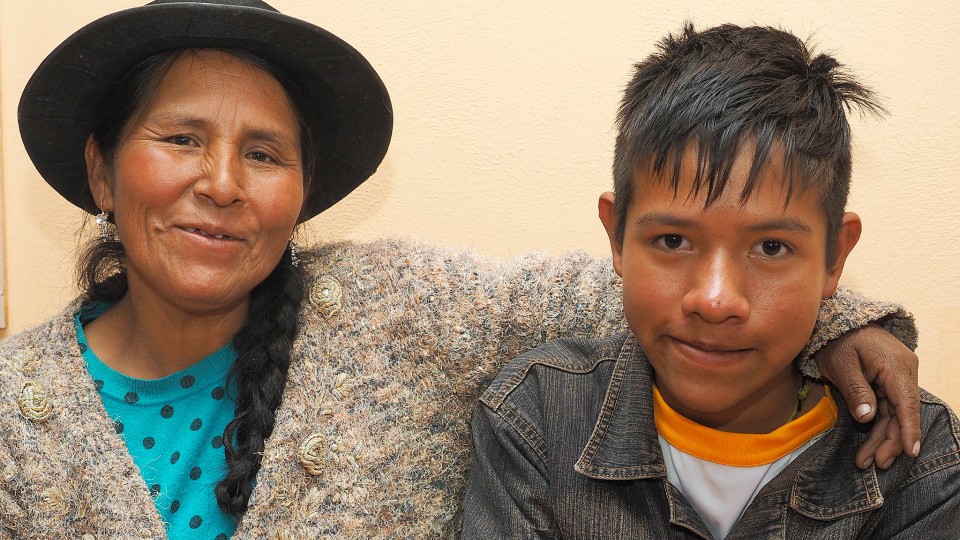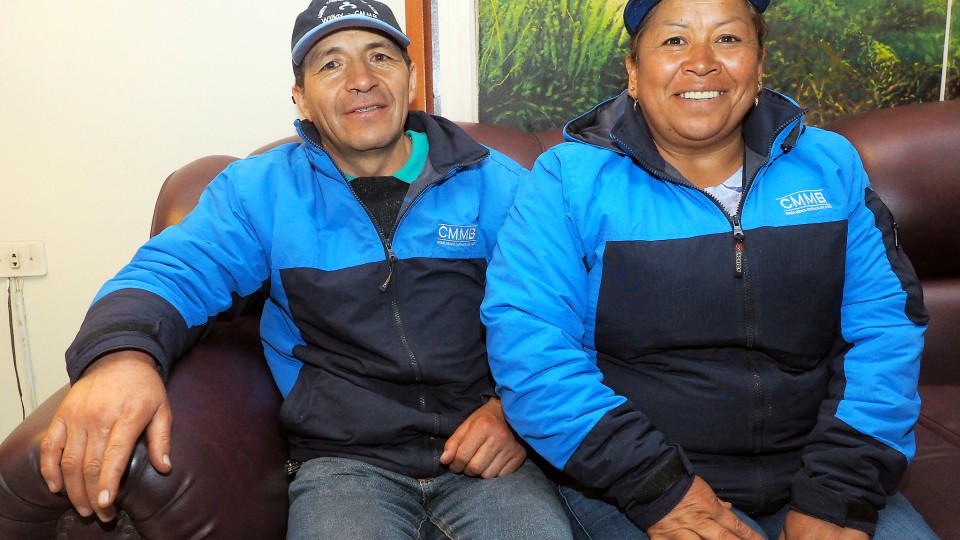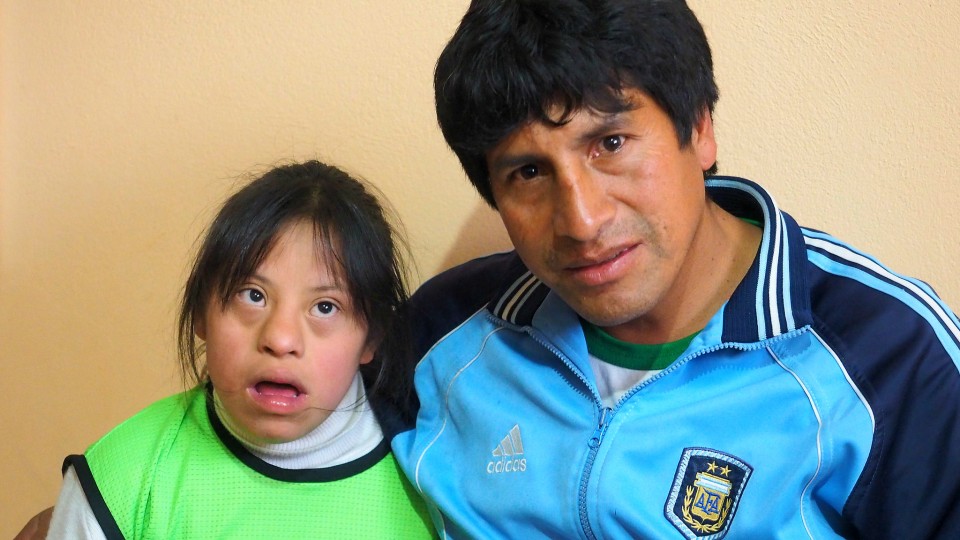 READ MORE...
Supporting a holistic, sustainable approach to healthcare for women and children
Contact Us
CMMB Peru
Calle Germán Schreiber 276, San isidro District, Lima, Peru
San Isidro
Lima, Peru
511.480.0665
Email Us
CMMB - Healthier Lives Worldwide
33-01 11th Street
Long Island City, NY 11106
Federal Tax ID (EIN) 13-5602319
800.678.5659


Mail your donation to:
Catholic Medical Mission Board
Gift Processing Center
PO Box 37041
Boone, IA 50037-0041
800.678.5659
Email Us